Even Republicans Would Back Trump's Impeachment If He Fires Mueller, Democrats Say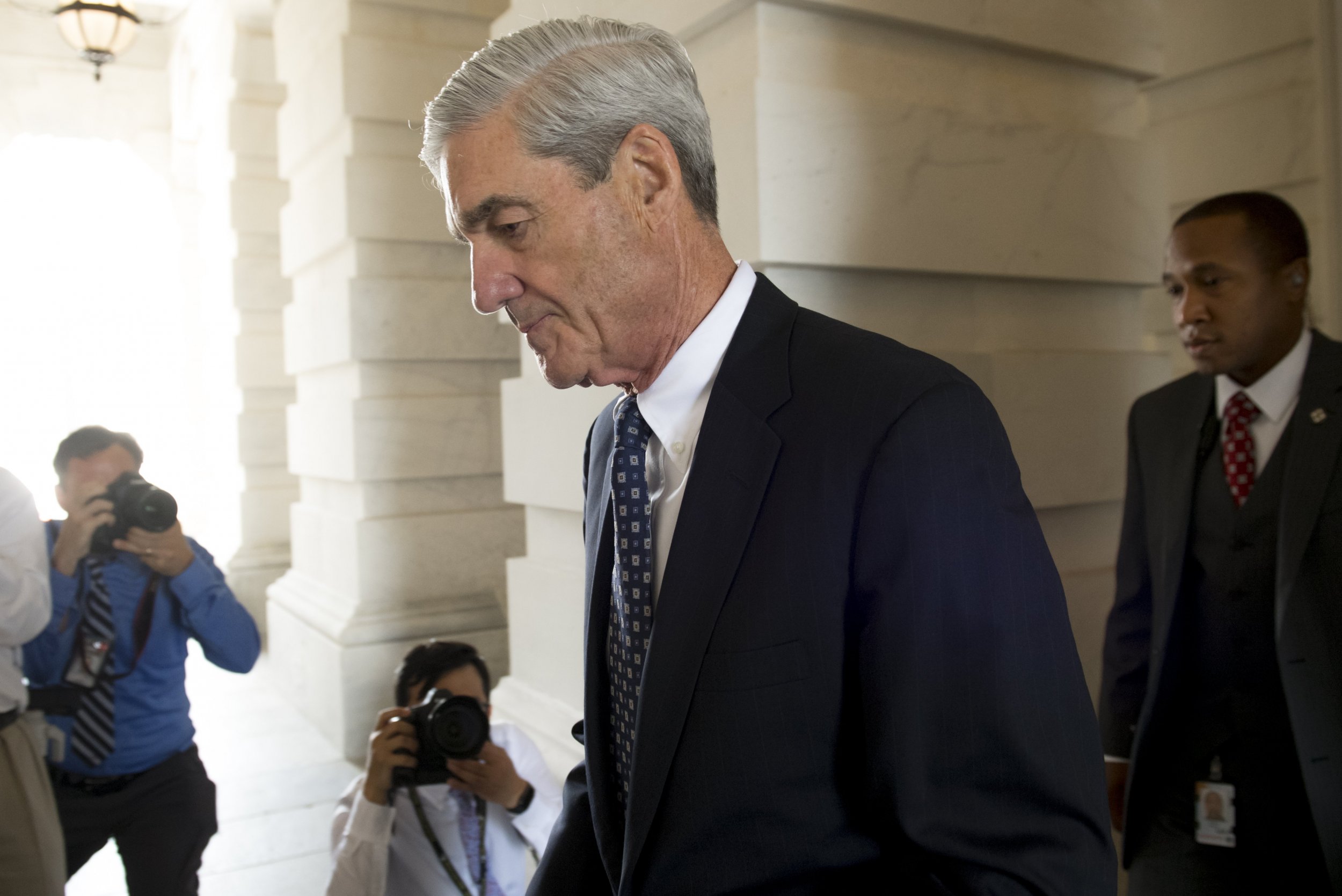 If President Donald Trump attempts to fire special counsel Robert Mueller, even Republicans would draw a line and call for the president's impeachment, two House Democrats suggested Monday.
In the wake of the indictment of Paul Manafort, Trump's former campaign chairman, and a guilty plea Monday from campaign aide George Papadopoulos, multiple Democrats have raised concerns about the president seeking to interfere in the investigation.
Related: Is Trump next? What Mueller's indictment of Manafort and Papadopoulos plea deal mean for the president
One, Representative Ruben Gallego of Arizona, told Newsweek that if Trump were to fire Mueller, he would go before the House of Representatives to file articles of impeachment and call for a vote.
"There's a clear investigation happening, and the president's influence in this would be obstruction of justice, and therefore in my mind would hit my level to where I think a member of Congress should proceed with articles of impeachment," he said.
Some Democrats are calling for Republicans to prevent things from going that far.
"The president must not, under any circumstances, interfere with the special counsel's work in any way," Senate Minority Leader Chuck Schumer said in a statement that was echoed by Mark Warner, the top Democrat on the Senate Intelligence Committee. "If he does so, Congress must respond swiftly, unequivocally, and in a bipartisan way to ensure that the investigation continues."
As yet, there has been little sign of such action coming from Republican leaders in Congress. Two bills introduced in the Senate in August that were designed to provide oversight to stop any attempt by Trump to remove Mueller have yet to go anywhere. Speaker Paul Ryan, who leads the House (where an impeachment vote would happen), did not immediately respond to a request for comment on taking any action.
Gallego, though, thinks Republicans would feel compelled to do so if Trump fired Mueller.
"I think with the evidence that's mounting, and the more evidence that will come out, that we can get them to a point that they will also join in, not with Democrats but with sanity and common sense and the rule of law and try to stop this," he said.
He is not alone. Representative Dan Kildee of Michigan said that, based on his conversations with Republicans, he believes there would be a bipartisan response if Trump were to interfere with the ongoing investigation.
"I think you would have some very serious conversations between Democrats and Republicans about what our response should be," he said. "If he were to do that, I think Mr. Trump would face very serious and historic consequences."
Already, Trump has faced accusations of obstruction of justice for firing James Comey as FBI director in May. Contradicting the initial message from the White House, Trump told NBC—and, reportedly, Russian officials—that he was thinking about the investigation into whether his campaign colluded with Russia when he fired the FBI chief. Based on that decision and subsequent comments, Democratic Representative Brad Sherman introduced articles of impeachment for obstruction of justice in July.
From a legal perspective, an obstruction of justice case against Trump would be made significantly stronger if he dismissed Mueller, no matter what his declared rationale was, according to former federal prosecutor Peter Zeidenberg.
"[First] you fire the FBI director because, as you state on the record, the heat was getting too much about the Russia investigation," he said. "And then as a result of that a special counsel is engaged to investigate that same matter, as well as his firing of Comey, and then you fire him. Then yeah, I'd say that's pretty good evidence of consciousness of guilt and obstruction of justice."
Yet ultimately it will be a political as much as a legal decision, making any prediction about what would happen if Trump were to fire Mueller uncertain. Thus far, the only Republicans to have truly spoken out against the president are Senators Bob Corker and Jeff Flake, both of whom have announced they will not seek re-election.
"I understand it's very different for them to say anything that would be perceived as critical of the president," Kildee said. "But this is just a moment for us to not just default to typical partisanship."
Specifically, Gallego added, it would be time for Ryan to break with his pattern of declining to censure his party's president.
"I think Paul Ryan needs to show some courage here and clearly say that firing Mueller and shutting down this investigation is an impeachable offense, and not just stand to the sidelines," he said. "That's the only way that this doesn't evolve to that point."