Trump Impeachment Gains Celebrity Support From 'La La Land' Director, Nancy Sinatra and More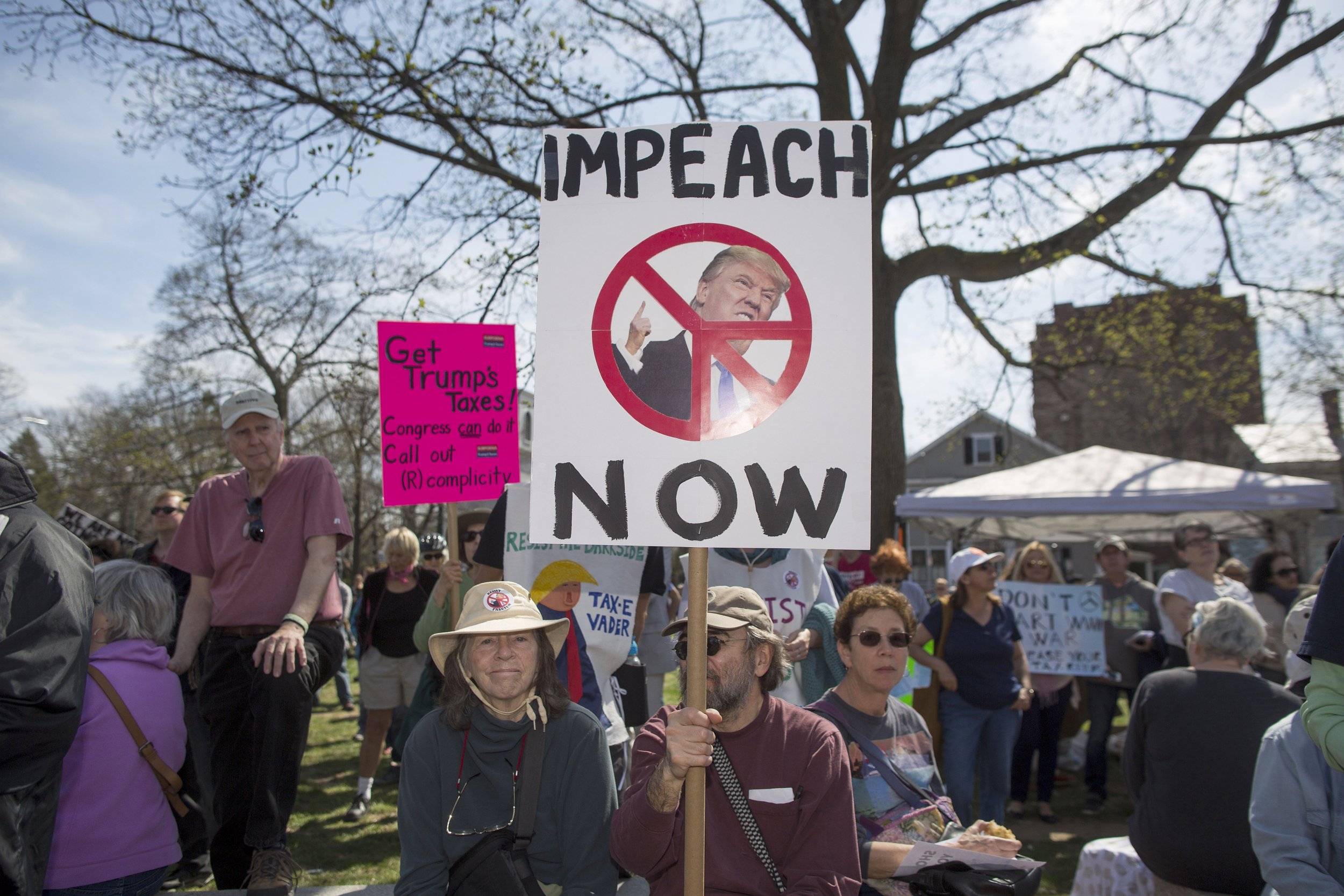 President Donald Trump's reaction to the Charlottesville, Virginia, protest earlier this week has prompted a swell of support from politicians and the American people to impeach the commander in chief.
Representative Steve Cohen of Tennessee, who serves on the House Judiciary Subcommittee on the Constitution and Civil Justice, announced Thursday he would file documents calling for Trump's impeachment in the House of Representatives. "I believe the President should be impeached and removed from office," Cohen said, according to a press release. "Instead of unequivocally condemning hateful actions by neo-Nazis, white nationalists and Klansmen following a national tragedy, the President said 'there were very fine people on both sides.' There are no good Nazis. There are no good Klansmen."
Cohen said Trump "has failed the presidential test of moral leadership," following his mitigating reaction to Charlottesville. "No moral president would ever shy away from outright condemning hate, intolerance and bigotry."
On Thursday, it was also reported that 40 percent of Americans are now in favor of impeaching Trump. Following his intemperate comments blaming both white supremacists and counterprotesters for violent protests in Charlottesville, the hashtag #ImpeachTrump has also been trending on Twitter.
Joining the chorus of perturbed American citizens on Twitter were many entertainment industry figures, including Oscar-winning La La Land director Damien Chazelle, actor John Cusack and singer Nancy Sinatra.
Here are some of the pro-impeachment messages from celebrities and public figures:
Trump Impeachment Gains Celebrity Support From 'La La Land' Director, Nancy Sinatra and More | Culture