Trump Impeachment Inquiry Is 'Absolutely' Necessary to Avoid a Dictatorship, Congresswoman Says
After House Speaker Nancy Pelosi announced an impeachment inquiry against President Donald Trump this week, Democratic Rep. Norma Torres of California argued that the move is "absolutely" necessary to protect the U.S. from a dictatorship and authoritarian regime.
Torres, who founded and co-chairs the bipartisan congressional Central America Caucus, moved to the U.S. from Guatemala when she was five years old to escape a corrupt dictatorship. Since Trump took office in 2017, the congresswoman asserts that he has repeatedly displayed the same authoritarian traits of leaders in Central America.
"I was born in Guatemala, the only member of Congress to come from Central America. Latin Americans understand what it is like to live under a dictatorship, and this is what we're trying to avoid here," the Democratic lawmaker told Newsweek on Wednesday evening, we have "a government that has been so corrupt, it has lost its moral compass."
"When the world is looking at us on leadership, we cannot stand up Donald Trump as a beacon of American values because he is far from it."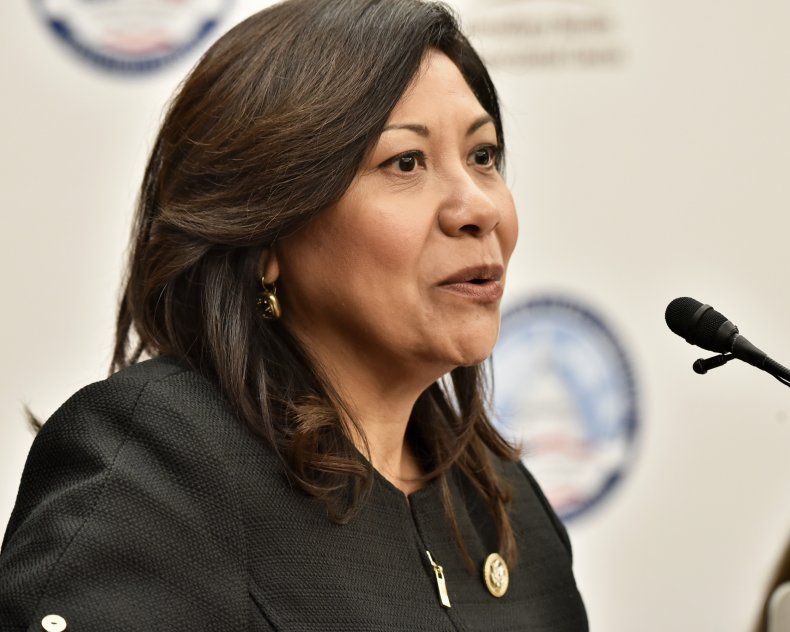 Despite having previously resisted calls from progressives Democrats to launch impeachment proceedings, Pelosi announced on Wednesday the House will move forward with a formal impeachment inquiry of Trump, accusing the president of seeking help from a foreign leader to probe a political rival.
"Today I'm announcing the House of Representatives is moving forward with an official impeachment inquiry," the Democratic leader said. "This week, the president has admitted to asking the president of Ukraine to take actions which would benefit him politically."
When asked whether an impeachment inquiry is the best avenue to address mounting allegations against Trump, Torres responded: "Absolutely. Every single day he lies to the American people. Asking Russia for assistance in getting him elected in the first place in 2016 was bad enough... and then here we are again."
Trump "has asked and tried to bully the leader of another nation to try to get political dirt on his opponent. That is unlawful. That is illegal here in the U.S. He has admitted to that publicly on national TV. His personal attorney, Rudy Giuliani, has also admitted to that on national TV. That is not lawful here in the U.S.," she added.
Although Democratic lawmakers have long been concerned over the politics of launching impeachment proceedings, their position appears to have changed after the recent emergence of the whistleblower scandal, which has resulted in the Trump administration being accused of pressuring Ukraine's president Volodymyr Zelensky to launch a probe into 2020 candidate Vice President Joe Biden's son, Hunter Biden.
The White House released a rough transcript of a portion of Trump's call with Zelensky earlier today, which proved that Trump did request assistance from Ukraine in probing Biden's family and that he even offered his administration's Attorney General to assist in the investigation. The whistleblower complaint was also released to some members of Congress today after the Senate voted unanimously for its disclosure on Tuesday.
After reading the complaint, Republican Senator Ben Sasse said it contained "lots that's very troubling," and urged his GOP colleagues to refrain from rushing to "say there's nothing there."