Trump Impeachment Measures From Local Governments Are On The Rise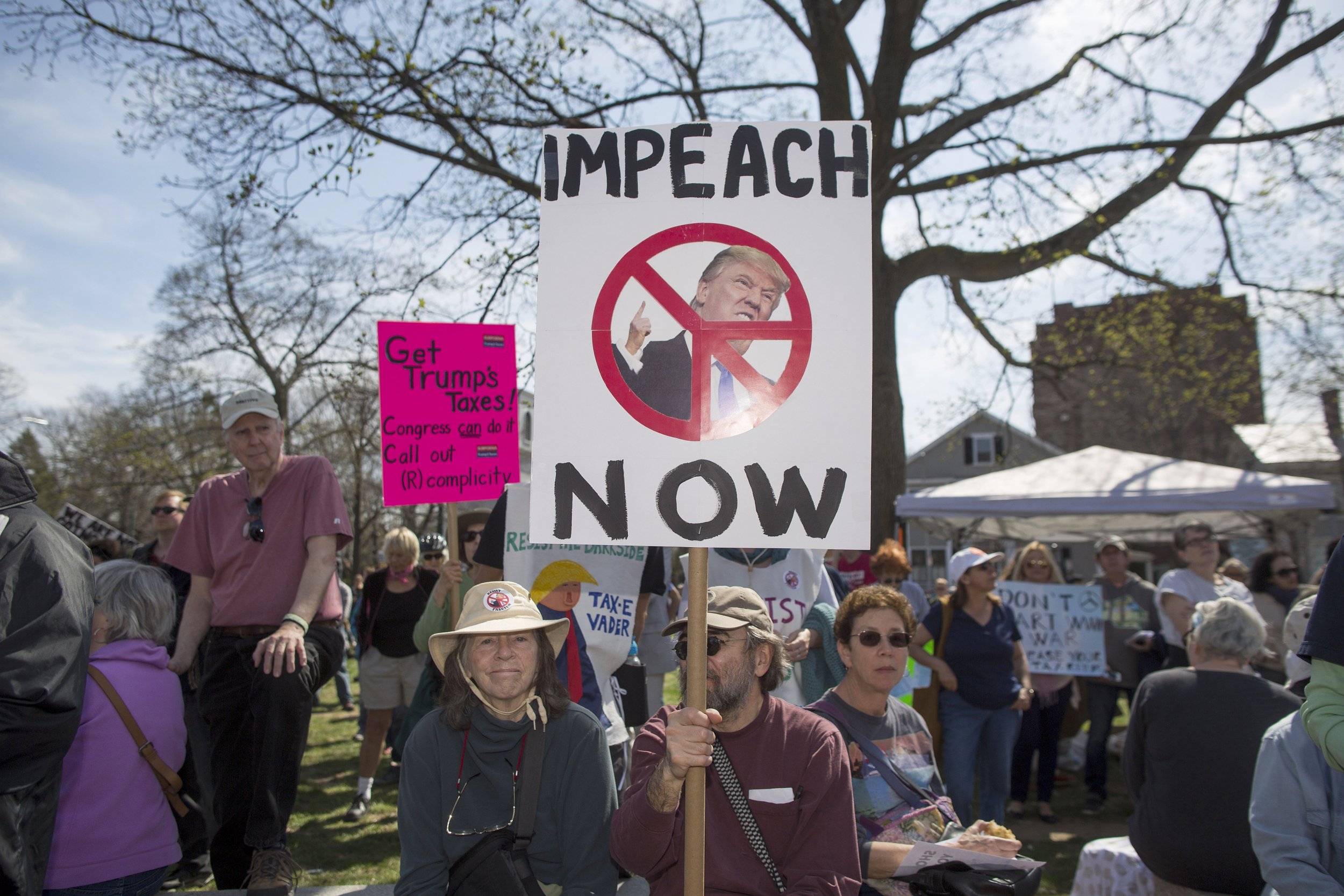 Ten months into President Donald Trump's tenure, the number of local governments calling for his impeachment is growing.
At least a dozen local municipalities have passed resolutions to impeach the president that do not carry legal weight—but can apply political pressure.
The latest government to pursue an impeachment resolution is the liberal city and county of San Francisco, California. Sandra Fewer, a member of the city's Board of Supervisors, plans to introduce a resolution on Tuesday that urges Congress to initiate proceedings "for obstruction of justice, collusion, violation of the Foreign Emoluments Clause, and other high crimes and misdemeanors."
Specifics include Trump's decision to fire James Comey from his role as FBI director during an active investigation by the bureau, and the president's apparent unwillingness to separate himself from his businesses that make deals with foreign governments.
A previous makeup of the board in 2006 passed a resolution demanding the impeachment of then-President George W. Bush on claims that he eroded civil liberties, and because he ordered the U.S. into the Iraq War, according to the San Francisco Examiner.
By the five-month mark of Trump's presidency, ten local governments had called for his impeachment.
In March, the Berkeley City Council passed a resolution, following the example of two other California Bay Area cities, Alameda and Richmond.
The city council of Los Angeles, California's largest city and the second largest in the nation, in May unanimously approved a measure for impeachment proceedings on Trump to begin.
Massachusetts is another state with several municipalities that have made the statement: Amherst, Cambridge, Brookline, Pelham and Leverett.
The Chicago City Council approved an ordinance that gained 31 sponsors. It was introduced by the city's 47th Ward Alderman Ameya Pawar, who said the tipping point was Trump firing Comey.
"I introduced this resolution because President Trump continues to obstruct the investigation into Russian influence over his administration, in his business dealings, and the alleged collusion during the 2016 election," Pawar told Politico. "It is time for a full and thorough investigation led by the United States Congress."
The city of Newton, Massachusetts, approved a resolution in July.
Local governments' impeachment resolutions are not futile. At a minimum, they capture the attention of Congress, which has the authority to lodge an investigation to determine whether impeachment charges are warranted.
If Congress decides the charges have merit, the impeachment articles are drafted and sent to the House of Representatives. A House simple majority vote is required to send the articles to the Senate, which holds a trial and can impeach the president with a two-thirds vote.
The House has impeached former presidents Bill Clinton and Andrew Johnson, but both were acquitted by the Senate.