Trump Impeachment Campaign Leader Says 'We Are Screwed' If Democrats Don't Win Back Congress in 2018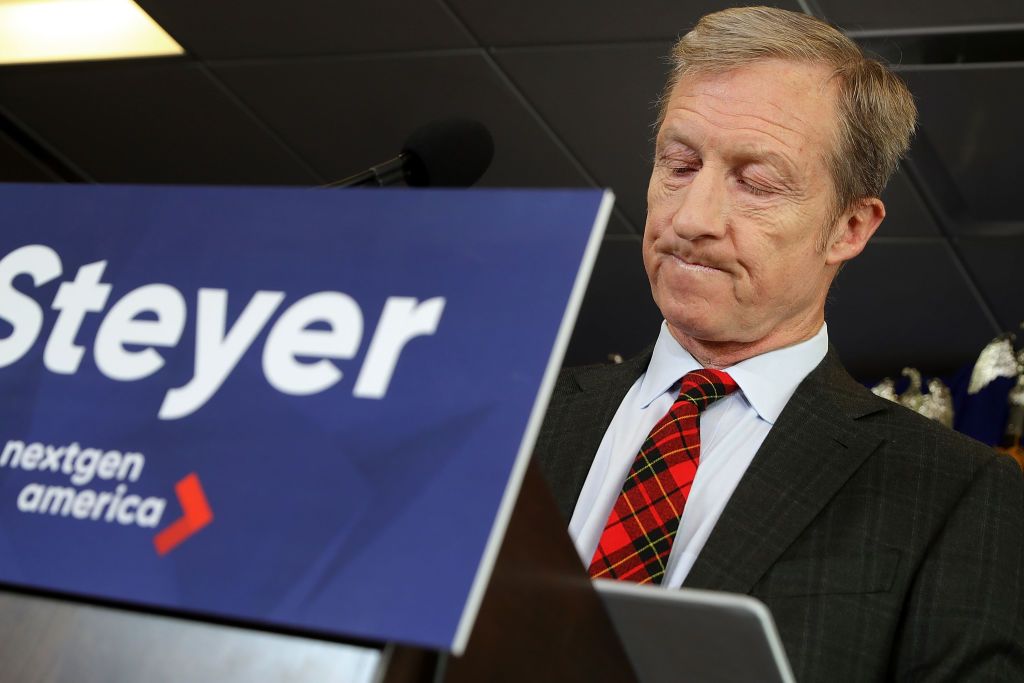 An anti-Trump billionaire willing to funnel about $30 million into efforts to impeach President Donald Trump is warning liberals that they are "just screwed" if Democrats don't win back Congress in 2018.
Related: Trump Could Be Indicted and Faces "Credible Case of Obstruction of Justice," Leading Democrat Says
Democratic mega-donor Tom Steyer announced Monday that he will target high-ranking incumbent Republicans in the 2018 midterm elections, including Speaker of the House Paul Ryan. His ultimate goal—the hope that Trump will eventually face impeachment—is tied to candidates who oppose The Trump Administration winning the 2018 elections.
"If we don't win on Nov. 6, 2018, we're screwed," Steyer told The Los Angeles Times. "Just screwed."
Steyer is the founder of NextGen America, a political action committee (PAC) advocating for environmental policy. The organization spent about $96 million during the 2016 election cycle, according to FEC data collected by Open Secrets. The bulk of funds went toward Democratic committee contributions and digital advertisements. Steyer was the largest single political donor to Democrats in 2014, reported The New York Times.
The "Need to Impeach" campaign started by Steyer last October has released a series of television advertisements calling for Trump's removal from the White House. His petition calling on members of Congress to back impeachment has to date gathered over 4 million signatures.
The billionaire said he started the campaign because the president poses a "clear and present danger" to the country and is mentally unstable. Trump and his White House have long-maintained that he is a "very stable genius" with no diminishment in mental capacity.
The question of Trump's mental fitness was brought firmly back into the spotlight by a so-called White House tell-all book, Fire and Fury: Inside the Trump White House. As Trump denounced the book as "really boring and untruthful," Steyer gleefully bought copies for every member of Congress, totaling 535 copies.
Steyer's 2018 strategy involves funding efforts to increase youth voter turnout through a digitally-driven "millennial program." For the first time, young Americans born between 1982 and 2004 are anticipated to make up the largest voting demographic in the upcoming midterm and presidential elections.
"I am willing to do whatever it takes to help save our country. I feel the most important task for me is organizing," Steyer said at a Monday news conference. "A year ago, no one knew what a Donald Trump presidency would look like, or how he would behave. We now know that the Oval Office cannot reshape a man who does not believe in constitutional democracy."