Trump Impeachment Is Most Popular Solution Among Americans, Poll Says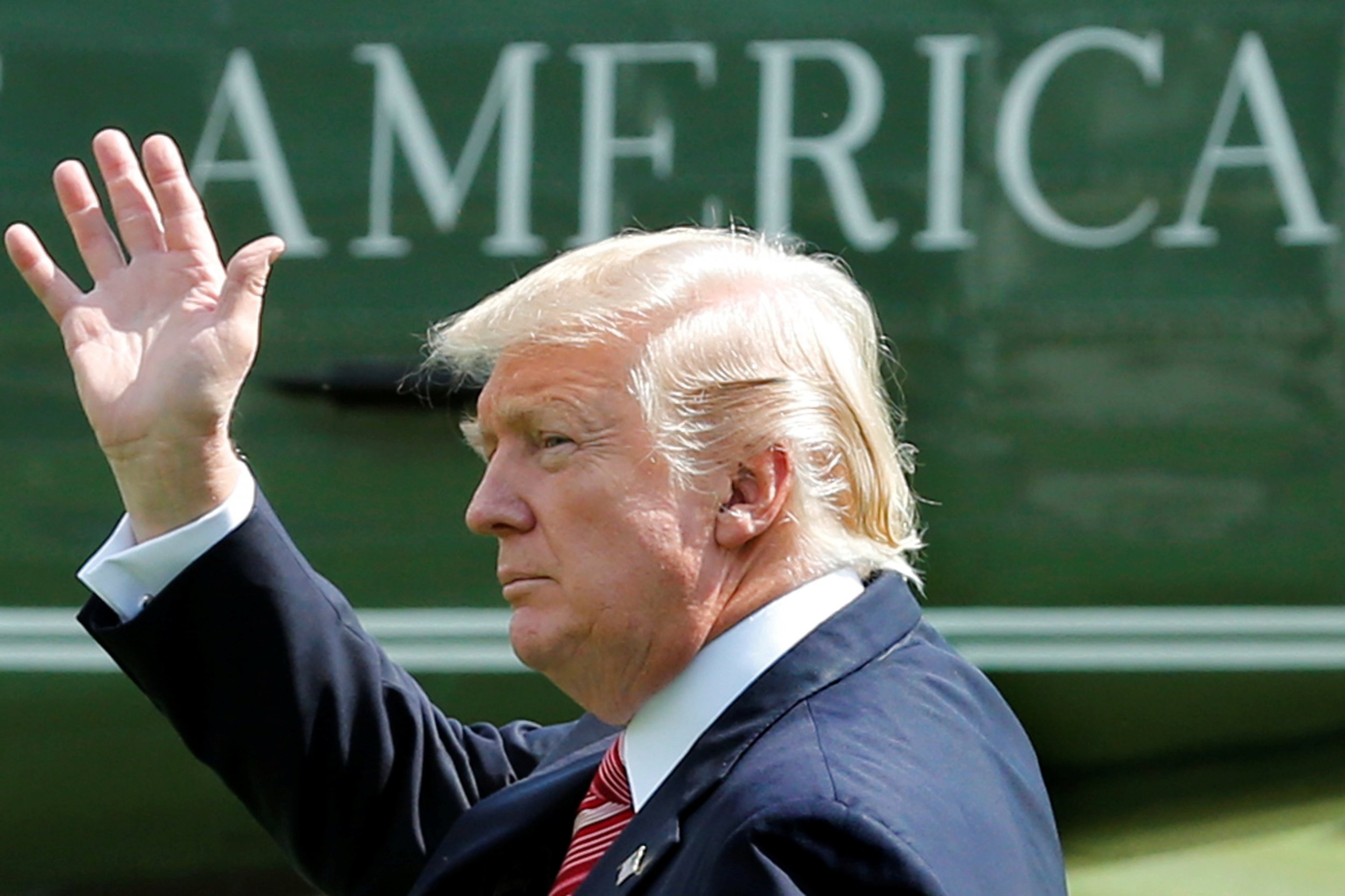 Most people in a new survey said the best response to Donald Trump's actions while president would be to impeach him or otherwise remove him from office.
Harvard University's Center for American Political Studies and research marketing firm Harris Insights and Analytics this week published the results of their monthly national poll, in which respondents were given three choices for how to deal with the president: 43 percent said he should be impeached or otherwise removed from office, while 42 percent said nothing should be done and 12 percent said he should be censured by Congress.
Related: Why Trump impeachment talk is dangerous, according to Obama adviser David Axelrod
Amid multiple investigations into whether Trump's campaign colluded with Russia, a series of high-level administration dismissals and recent polarizing remarks on the violence in Charlottesville, Virginia, talk of removing the president has increased, and some politicians have already begun the process or declared their intentions to do so. Many Trump supporters and critics, however, have warned of dire consequences for the country should such an action occur.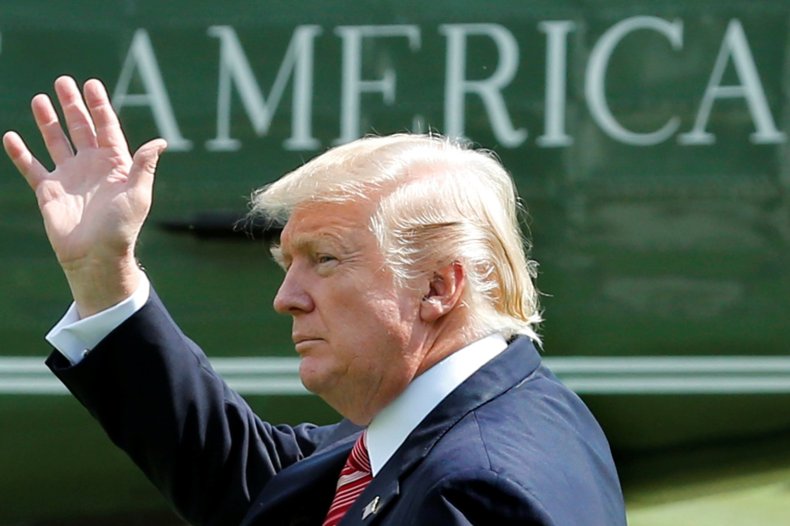 "Try to impeach him. Just try it. You will have a spasm of violence—an insurrection—in this country like you have never seen before.... Both sides are heavily armed, my friend," Roger Stone, an outspoken onetime Trump consultant who previously worked on campaigns to elect Richard Nixon and Ronald Reagan, told TMZ Wednesday.
David Axelrod, a former advisor to President Barack Obama, said that same day on CNN,: "I think we have to be very, very careful when we have these discussions because we have a system, a constitutional system, and if people get a sense that there is some extraordinary measure that's going to be taken to effect what they would view as a bloodless coup."
While Republican control of Congress seriously diminishes Trump's threat of impeachment, the Public Religion Research Institute said his odds of being kicked out grew to 40 percent this month, NBC reported. Another institution, Irish bookmaker Paddy Power, placed the chances of Trump quitting before being removed at 60 percent and has collected the bets to back it up. Further speculation has been fueled by Democratic Representative Steve Cohen of Tennessee, who announced last week he planned to articles of impeachment.
Cohen's move came in response to Trump's comments on a white nationalist attack on counterprotesters opposed to a far-right rally in Charlottesville earlier this month that left one woman dead and others injured. Trump stated that there was "violence" and "blame on both sides," ignoring calls from both Democrats and Republicans to single out the far-right demonstrators.
Wednesday's Harvard-Davis poll shows, however, that Trump's decision to condemn both sides was actually preferred by most respondents. A majority of 51 percent responded by saying the president was correct for "blaming all sides" rather than "singling out white nationalist groups as the cause of violence."​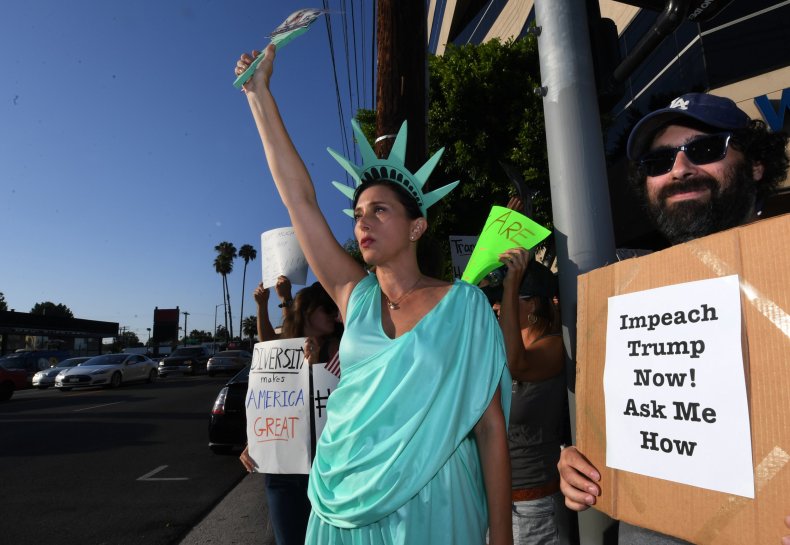 The survey also showed that most rejected another reason that many are calling for Trump's removal: the ongoing investigations into his ties to Russia. Officials have long accused Trump of illicitly working with Moscow to secure the victory over his opponent, Democrat Hillary Clinton, in the 2016 race. The investigations have resulted in the dismissals of a number of high-level figures within Trump's circle, but have not yet produced any credible evidence that implicates the president himself. According to the Wednesday's poll, 60 percent said the continued investigations were hurting, not helping, the country.
Wednesday's poll also showed that, while the majority of respondents opposed Trump's immigration strategy, approach to foreign affairs and overall administration of the government, they did back his efforts to stimulate job growth, improve the economy and fight terrorism.