Trump Impeachment Threat Grows as Obstruction of Justice Investigation Deepens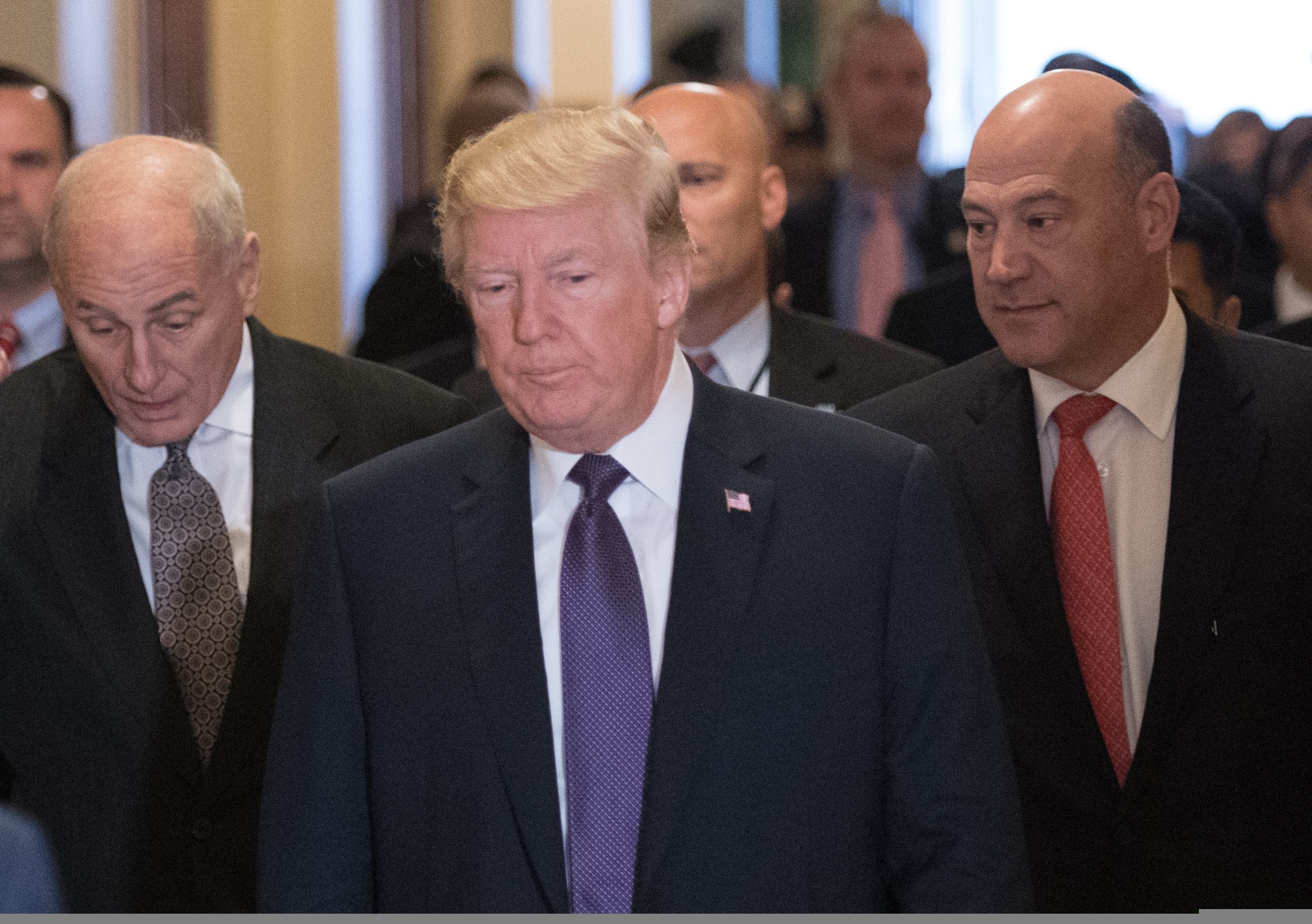 President Donald Trump may have convinced himself that the investigation into his campaign's alleged links to Russia is winding down, but evidence suggests quite the opposite—and that it is inching ever closer to his door. Specifically, Special Counsel Robert Mueller's probe into possible obstruction of justice is ratcheting up, according to reports.
Related: Donald Trump, just like Bill Clinton, could be impeached thanks to women and sexual misconduct
Mueller's team recently requested that the Justice Department hand over a slew of documents, notably including emails related to Trump's firing of former FBI Director James Comey in May, ABC News reported Sunday. Separately, it has been reported that Mueller's team of investigators will interview several senior White House officials in the coming weeks, including three with close knowledge of possible obstruction of justice.
Among those is White House Communications Director Hope Hicks, who was present in the Oval Office when Trump discussed the original draft letter explaining the reasons for firing Comey. The initial version was drafted by Senior Policy Adviser Stephen Miller, who was recently interviewed by Mueller.
Also set to be interviewed is White House Counsel Donald McGahn. The lawyer was also in that meeting and, after hearing the contents of the letter, opined that it could be legally problematic and should be revised. Deputy Attorney General Rod Rosenstein then crafted his own version, highlighting Comey's handling of the investigation into Hillary Clinton's private email server as the reason for his dismissal.
Yet Trump undermined that rationale in the following days when stating in an interview with NBC News that he had the Russia investigation in his thoughts when he made the decision to dismiss Comey, who was then leading the probe.
It is not only the decision to fire Comey that has landed Trump in Mueller's crosshairs over possible obstruction of justice. Mueller is also keen to get to the bottom of an initial misleading statement put out by the White House about a June 2016 Trump Tower meeting featuring Donald Trump Jr., Jared Kushner and a now-indicted former Trump campaign chairman, Paul Manafort.
Mueller's upcoming interview list includes Kushner's communications aide, Josh Raffel, who was onboard Air Force One when the statement responding to revelations about the Trump Tower meeting was drafted.
There is, though, reason for caution. Even if Mueller finds probable cause that Trump did indeed obstruct justice, it is unclear whether the president would be prosecuted. In 1973, during the fallout from Watergate under President Richard Nixon, the Justice Department's Office of Legal Counsel ruled that indicting a sitting president would "undermine the capacity of the executive branch to perform its constitutionally assigned functions."
But Mueller finding that Trump obstructed justice would add weight to impeachment attempts. Already, multiple articles of impeachment have been introduced by Democrats accusing the president of obstruction of justice. As former federal prosecutor Peter Zeidenberg told Newsweek earlier this year, ultimately, it will be a "political decision."