Trump Impeachment Odds: President Not Likely to Serve Four Years, According to Bookmakers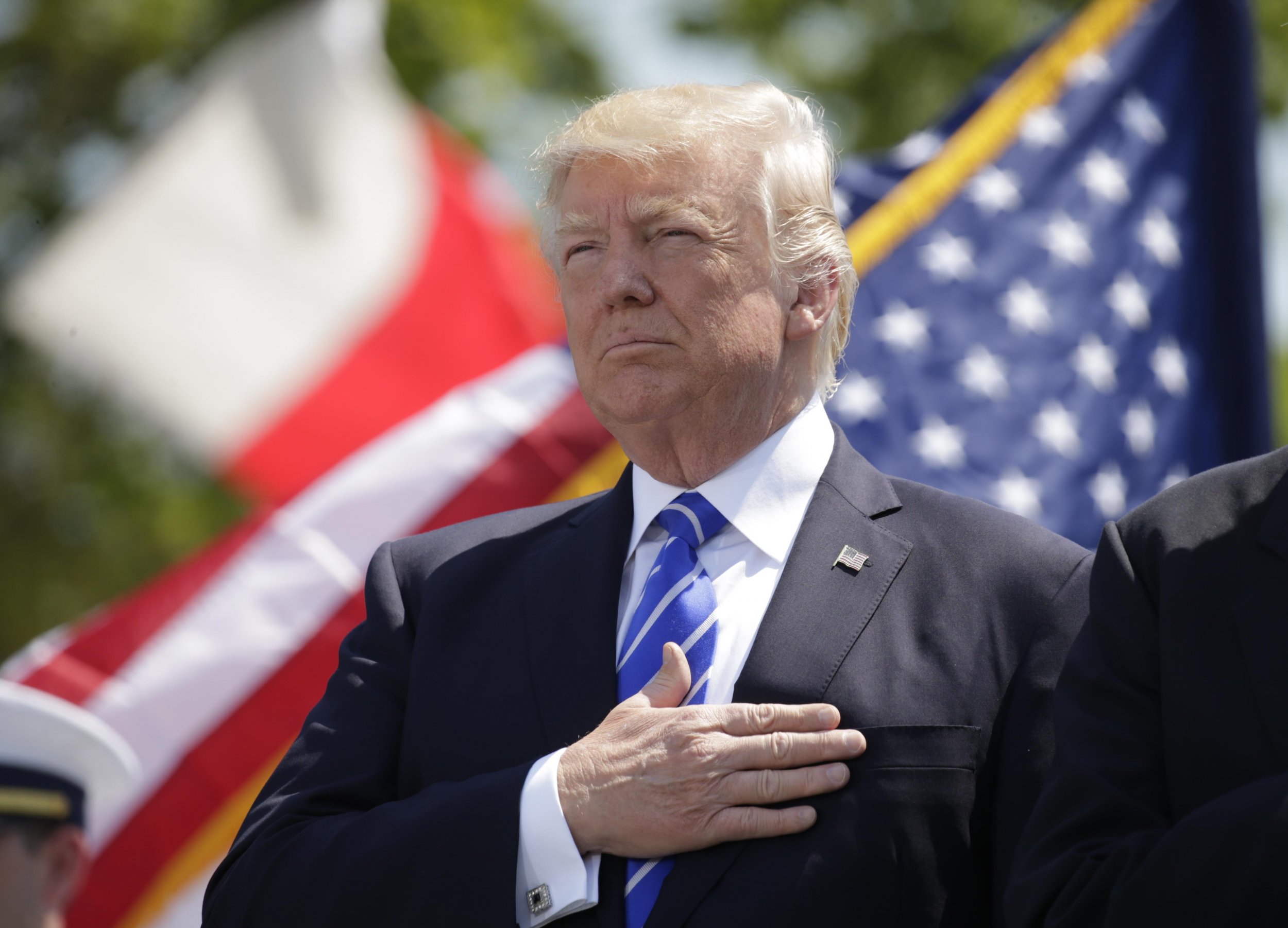 Impeachment is suddenly the buzzword in Washington, with Democrats—and even a Republican—for the first time openly discussing the prospect of removing President Donald Trump from office.
The latest disclosures about the White House have also made their mark on those looking to get rich off the situation. For the first time, bookmakers' odds suggest it is more likely than not that Trump will be impeached before he sees out his four-year term.
Related: Donald Trump's latest approval rating plunges to new low (even before Comey memo surfaced)
British betting company Ladbrokes has cut the price of a Trump impeachment to odds-on at 4-5 from 11-10. Those new odds equate to a 55.6 percent probability that the Senate will remove the president from office.
"Political punters are wondering how many more scandals can Trump overcome," Jessica Bridge of Ladbrokes said in a statement. "And despite the short price on offer, money has poured in for the president to be impeached, leaving us with little option but to cut the odds."
The shift comes following the disclosure Tuesday that a memo written by former FBI Director James Comey claimed Trump asked him to drop an investigation into his former national security adviser, Michael Flynn. The reports come hot on the heels of Trump's firing of Comey last week, which the president suggested in an interview with NBC News came as a result of the investigation into possible collusion between the Trump campaign and Russia.
Earlier this week, it was also alleged that Trump disclosed classified information on national security during a meeting with Russia's foreign minister and ambassador to the United States.
Following Tuesday's reports on the Comey memo, pundits and politicians alike have suggested that Trump's conduct could constitute an obstruction of justice—an impeachable offense. On Wednesday, Democratic Representative Al Green of Texas appeared on the House floor to call for impeaching Trump.
"I rise today, Mr. Speaker, to call for the impeachment of the president of the United States of America for obstruction of justice," Green said.
Also on Wednesday, the first Republican raised the prospect of impeachment. Asked whether, if proved accurate, the memo's account of Trump's actions would warrant impeachment, Representative Justin Amash of Michigan told The Hill "yes" before adding, "But everybody gets a fair trial in this country."
Impeaching Trump would require a significant number of Republicans to come around to Amash's line of thinking. A majority vote in the House and a two-thirds vote in the Senate are required to remove the president. Republicans hold a majority in both chambers.