How Trump's Impeachment Odds Are Affected by Karen Handel's Victory in Georgia Special Election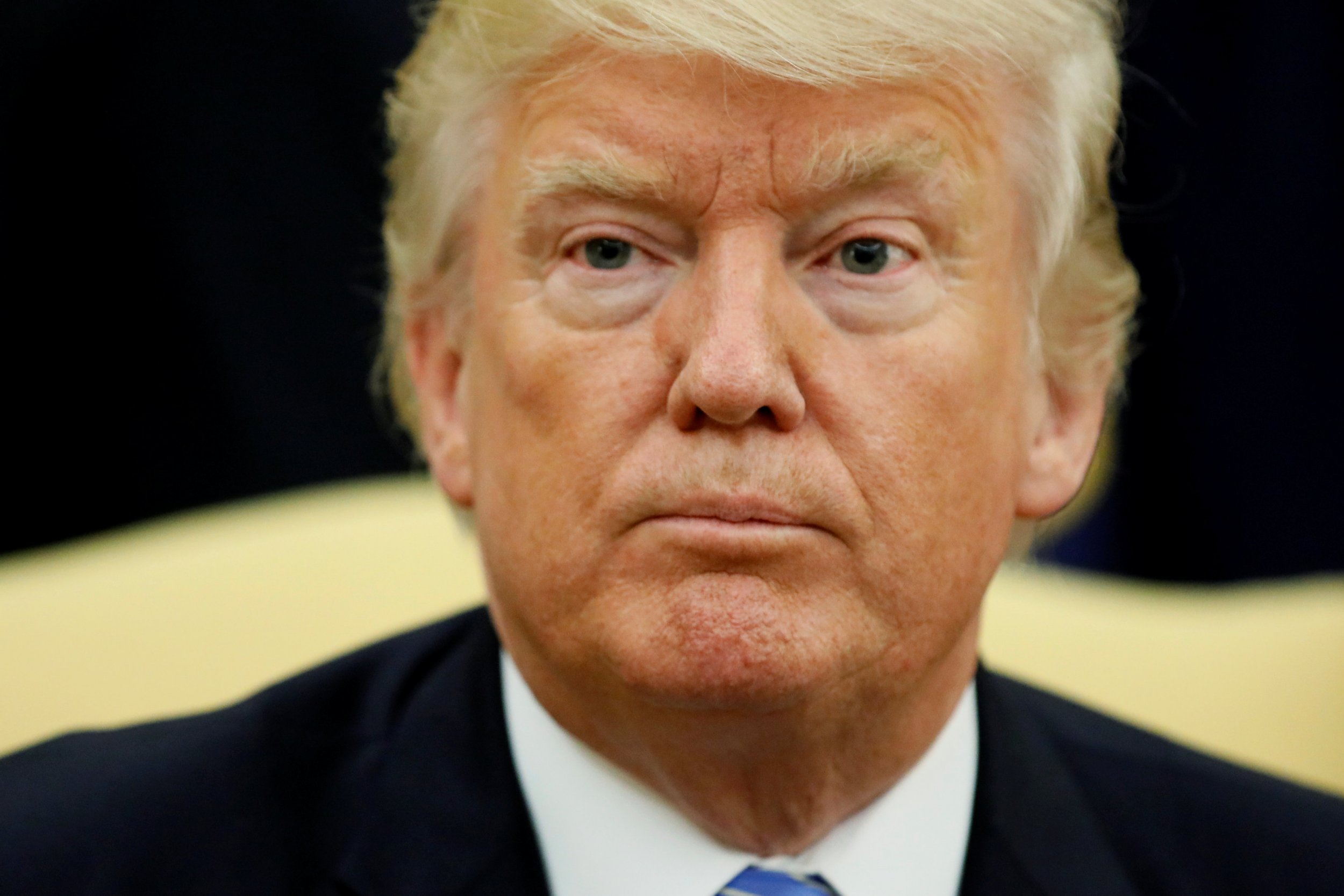 With the Russia investigations still in full swing and an attempt to repeal Obamacare in the Senate imminent, there remains plenty to concern President Donald Trump. But victory for Republican Karen Handel in Georgia's special election Tuesday allowed him at least a temporary sigh of relief, and it will likely slow the calls for his impeachment.
Related: Karen Handel victory has silver lining for Democrats
The win for the Republicans in what was the most expensive House race in United States history means the party has now won all four congressional special elections since Trump took office. (It's not clear why Trump thinks they have won five). And, while the victory was narrow, it will likely calm fears in the Republican Party that the historic unpopularity of Trump threatens their job security.
"Congress operates on fear and greed and if enough Republicans become fearful that Trump is dragging down their party and more pointedly threatening their re-election in 2018, enough Republicans could turn against him to start an impeachment inquiry," Allan Lichtman, a professor of history at American University and author of a book on Trump titled The Case for Impeachment, told Newsweek earlier this month.
The result in Georgia, though, means Trump's chances of being impeached anytime soon just avoided being upgraded. While obstruction of justice—allegations of which Trump appeared to confirm he is being investigated for, even if his lawyers have denied it—is a serious charge, but whether it leads to his removal from office will ultimately be a political decision.
In order for a president to be impeached, a majority vote in the House of Representatives and a two-thirds majority in the Senate are required. Handel's victory means Republicans have 241 seats in the House to the Democrats' 194. In the Senate, Republicans hold 52 of the 100 seats.
Articles of impeachment may already have been drawn up by Democratic Representative Brad Sherman, but there is now unlikely to be significant movement in that direction until at least 2018, when the Democrats will hope to win back control of the Senate and at least get close to doing so in the House.
Indeed, many Democrats may believe that keeping Trump around is their best chance of doing just that. As Lichtman said, it may be good for Democrats to have Trump "to kick around for another couple of years."
While some members of the party have been openly discussing—and in some cases advocating for—impeachment, the Democratic leaders in the House and the Senate, Nancy Pelosi and Chuck Schumer, have attempted to downplay ideas about the "I word."
In the 2018 midterm elections, there will be 71 Republican-held districts that are less Republican-leaning than Georgia's Sixth District, according to the Cook Political Report's Partisan Voter Index.
Former Representative Tom Price, now Trump's health and human services secretary, won the Georgia district by more than 20 percentage points each time he was up for election since 2004, yet Handel beat her Democratic opponent Jon Ossoff by just 3.8 percent. In another worrying trend, Trump's approval rating among Republicans has dropped by 11 points since April.
Bookmakers continue to suggest that Trump's four-year term is likely to be curtailed. The odds of Trump being impeached are -150 (2/3), or 60 percent, according to betting site Bovada.
Correction: A previous version of this story said the GOP had won all five special congressional elections. They have actually won four.