With Talks of Impeaching Donald Trump, Which World Leaders Have Been Kicked Out of Office?
Democratic House Speaker Nancy Pelosi has given new life to the campaign to impeach President Donald Trump by announcing a formal inquiry into removing him from office, possibly bringing the Republican leader closer to joining a small list of heads of state who met similar fates.
Trump has roundly resisted accusations that he illicitly sought help from Ukrainian President Volodymyr Zelensky in investigating his potential 2020 rival Senator Joe Biden's alleged attempts to remove Ukraine's top prosecutor in 2016, a move Trump has claimed was aimed at protecting the lawmaker's son, Hunter, from corruption charges. Still, a growing chorus of Democrats has pushed Pelosi, who has been skeptical of such a course of action in response to previous scandals related to Trump, to now look into the matter.
Among U.S. leaders, only two have been impeached and neither were removed from office by the Senate. President Andrew Johnson was impeached in 1872 for breaching the now-defunct Tenure of Office Act when he removed his war secretary without congressional consent and President Bill Clinton was impeached in 1998 for reported perjury during his trial over a high-profile sexual affair with as staffer.
Throughout the 20th century, at least four other world leaders were impeached. These include Iranian President Abolhassan Banisadr in 1981, Brazilian President Fernando Collor de Mello in 1992, Venezuelan President Carlos Andrés Pérez in 1993 and Soviet/Russian leader Boris Yeltsin some three times—twice in 1993 and again in 1999—though only the second passed and saw him retain power only through an armed intervention that precipitated the collapse of Soviet Russia.
Since the dawn of this century, however, eight more impeachment proceedings have all resulted in a change of office.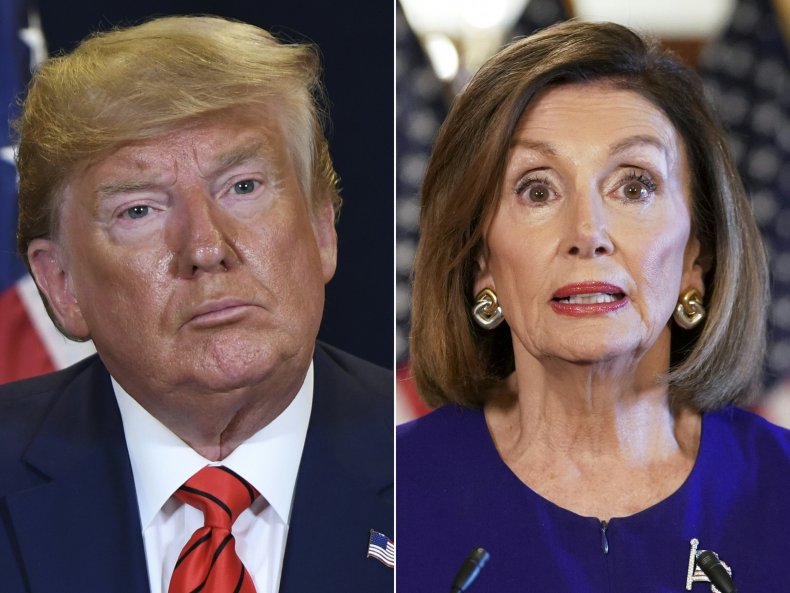 Philippine President Joseph Estrada
Prior to taking office, Estrada gained national popularity as a prolific actor and he won his 1998 election with a landslide margin. By 2000, however, the celebrity-turned-politician was facing corruption charges for receiving nearly $12 million in kickbacks, much of it from illegal gambling. The figure soon inflated to over $60 million as new secret bank accounts were revealed, but Estrada won the courtroom battle to keep his records sealed.
While he beat impeachment, the move caused outrage among the Philippines' increasingly divisive political playing field and even close supporters began to leave Estrada's fold. Scores of Filipinos took to the streets and Estrada ultimately gave in, resigning and allowing his former ally, Vice President Gloria Macapagal Arroyo, to succeed him, though she too would go on to face corruption charges.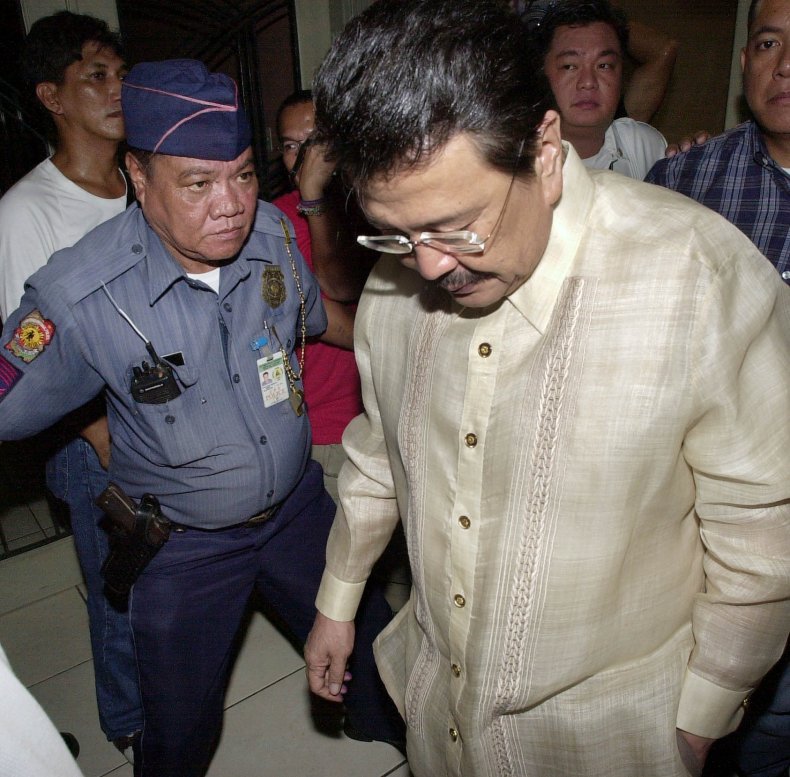 Peruvian President Alberto Fujimori
The father of so-called "Fujishock" policies may have found success in fighting economic hyperinflation and the communist insurgents of Shining Path and the Túpac Amaru Revolutionary Movement (MRTA), but he increasingly faced charges of embezzling government funds and committing war crimes as he approached his decade-long mark in power. With pressure mounting, he fled to his parents' native Japan, of which he was a citizen, and attempted to resign via fax.
Lawmakers didn't accept. They impeached him for "moral incapacity" and, after both of his deputies resigned, congressional leader Valentín Paniagua assumed the post. He was arrested during a 2005 visit to Chile and in 2007 he was extradited home, where he was convicted of a number of criminal offenses related to illegal financial activities and human rights abuses. He was pardoned in 2017, but the move was overturned the following year and formally annulled in February.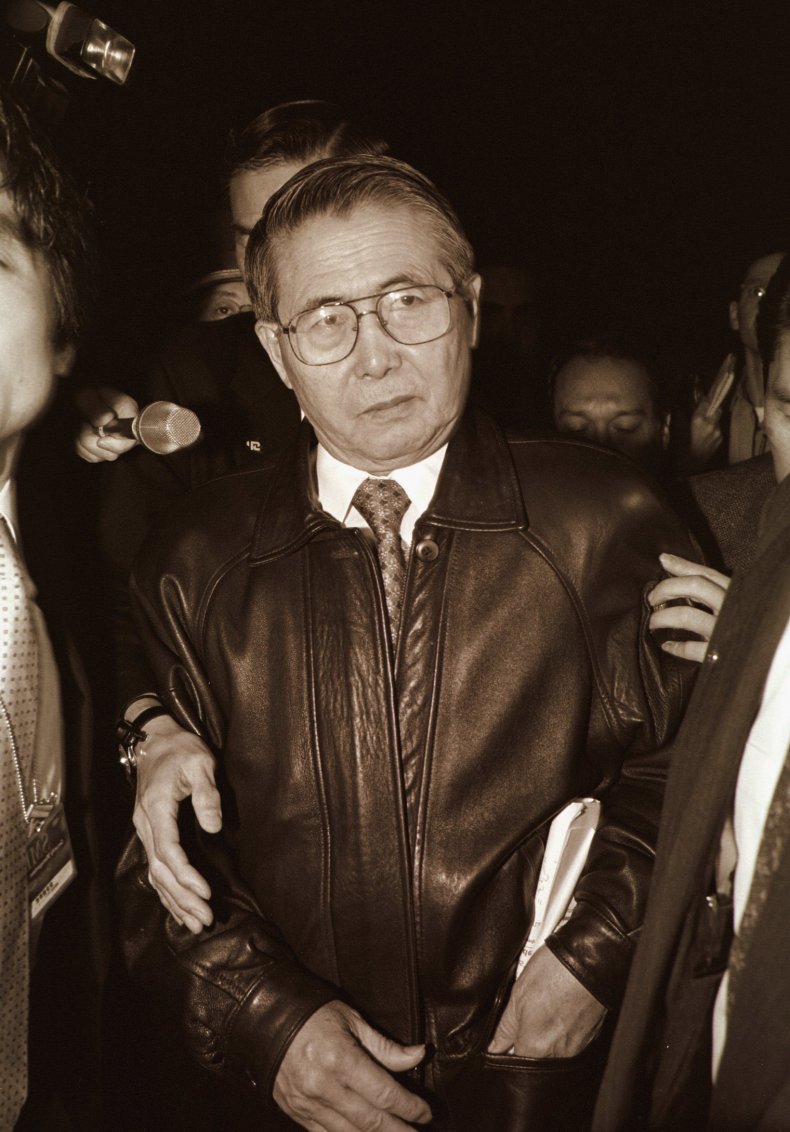 Indonesian President Abdurrahman Wahid
In 1999, Wahid became his country's first elected leader since former President Suharto's resignation ended his three-decade tenure a year earlier. Wahid sought to reverse many of the longtime ruler's policies, but faced resistance from the political elite and military leaders as internal unrest brewed.
Wahid also faced allegations of cronyism and corruption, which culminated in accusations that he stole up to $4 million from state-run food agency known as Bulog. The affair was termed "Buloggate" in a naming practice made famous since the United States' own Watergate scandal that saw President Richard Nixon escape impeachment only by resigning in 1974.
Losing his grip on the country, Wahid sought to dissolve his cabinet and eventually tried to declare a state of emergency. One of his ministers, Susilo Bambang Yudhoyono, refused, however, and legislators voted for his impeachment as troops surrounded the presidential palace in July 2001. Vice President Megawati Sukarnoputri took over, but lost re-election in 2004 to Yudhoyono.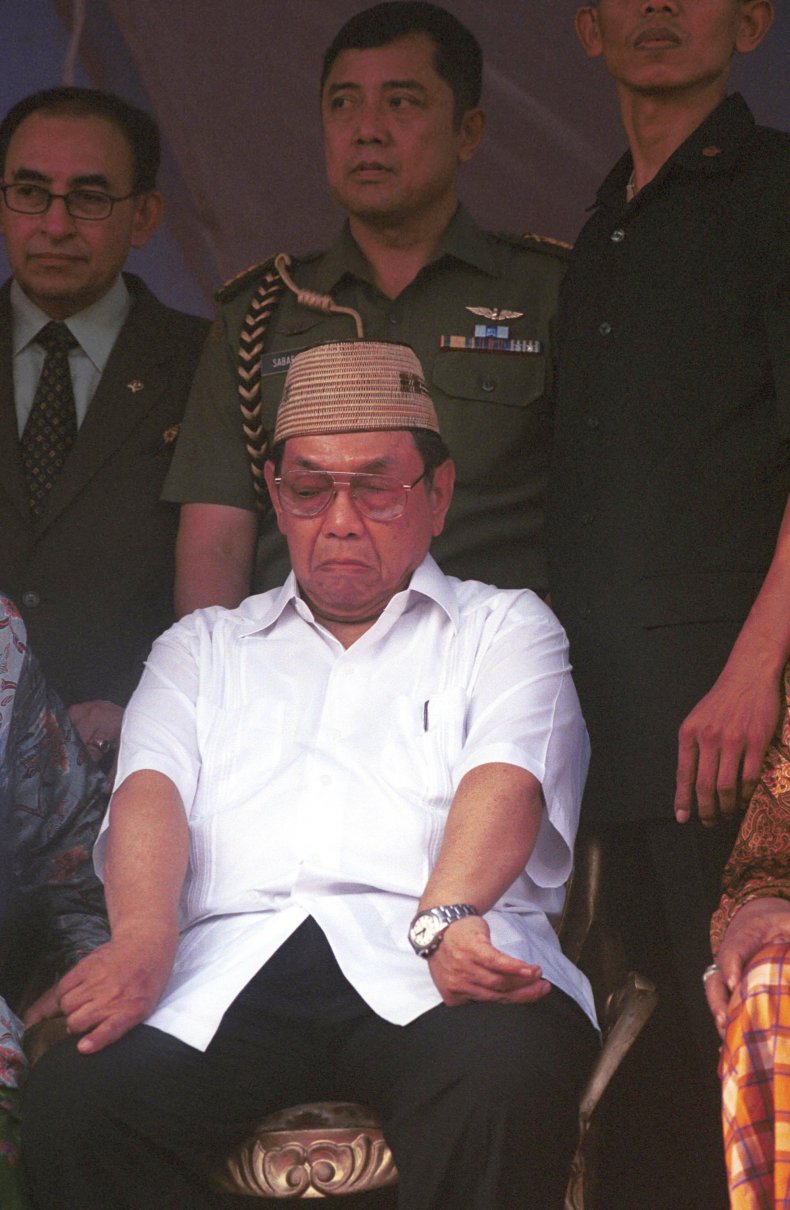 Lithuanian President Rolandas Paksas
Paksas was a fighter pilot, acrobat and businessman before ditching his leftist views to join the right-wing Homeland Union and being appointed prime minister in 1999. Months later, he stepped down in protest of the sale of a major oil refinery to a U.S. company, but again became prime minister the following year after joining the Liberal Union of Lithuania.
He again switched parties to the conservative Order and Justice Party in 2002 and secured the presidency in 2003. He sought to expand Lithuania's economy through neoliberal reforms but quickly garnered allegations of Russian mob ties and his decision to grant citizenship to Russian entrepreneur Yuri Borisov following a reported $400,000 campaign donation was deemed illegal, leading to his impeachment in April 2004.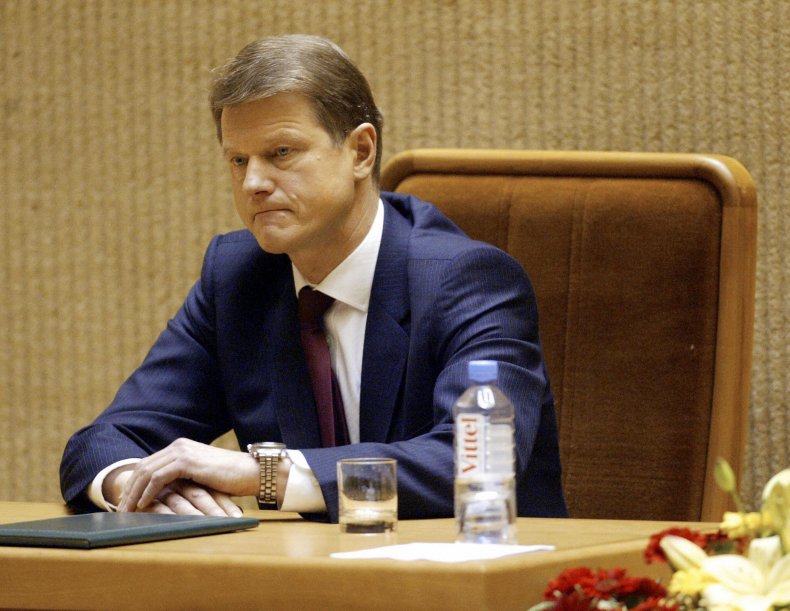 Paraguayan President Fernando Lugo
Lugo's 2008 election ended more than six decades of political domination by the right-wing Colorado Party and marked the first peaceful transition-of-power since independence nearly two centuries earlier. The former Catholic priest rejected a presidential salary and said he would set out to improve the lives of the lower class.
A deadly June 2012 clash between landless workers and law enforcement would prove fateful, however. The country's lower house of parliament took up Lugo's impeachment, followed by the upper house as they blamed him for the unrest. The move succeeded and Lugo was removed, though his supporters deem the event a right-wing coup and a WikiLeaks cable dated March 2009 predicted his impeachment as part of a "(mostly) legal" power play by the Colorado Party, which again took over after Lugo's running mate and successor was defeated in the 2014 elections.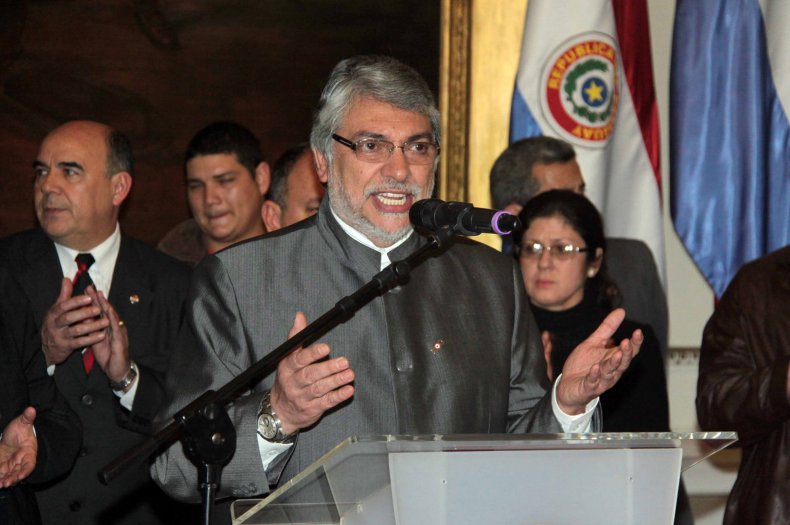 Ukrainian President Viktor Yanukovych
Yanukovych first served as prime minister in 2002 and was first declared the country's next president in 2004, but the contest ultimately went to independent Viktor Yushchenko amid allegations of outside interference that spurred the so-called "Orange Revolution." Yanukovych again assumed the role of prime minister in 2006 and ultimately won the presidency in 2010.
His 2013 rejection of an EU association agreement along with various other charges of abusing power, however, angered those seeking to distance Kyiv from Moscow. By 2014, clashes between protesters of what was later termed the "Euromaidan" and security forces erupted. Yanukovych fled to Russia, claiming he feared for his life and the country's parliament voted for his impeachment.
Two months later, Hunter Biden joined the board of Burisma Holdings, the largest non-governmental oil and natural gas operator in Ukraine, spurring a series of events that Trump now claims was the target of his attempts to investigate his prospective challenger's family background. Trump's own former campaign manager, Paul Manafort, was convicted earlier this year on various charges, including those stemming from his work as a lobbyist for Yanukovych.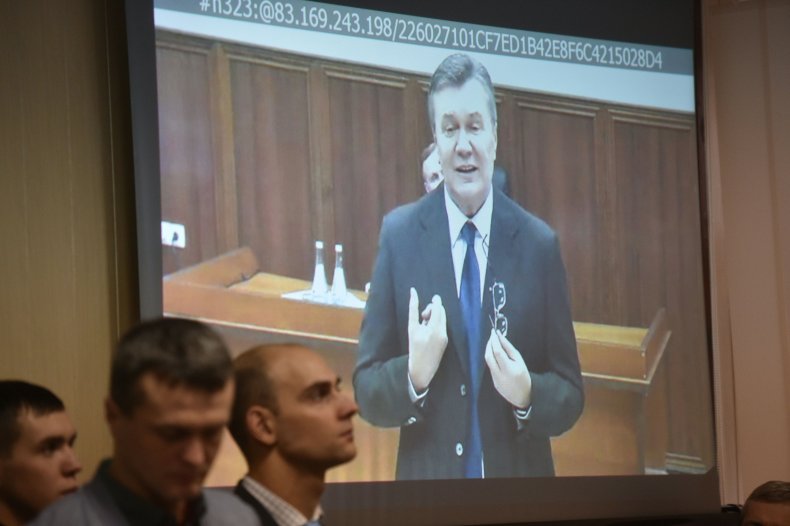 Brazilian President Dilma Rousseff
Rousseff became the first female president of Brazil in January 2011. In her youth, she was imprisoned for fighting as part of a left-wing rebel group but went on to become an economist with influential political positions and her election campaign received international support.
By 2015, mass protests began to emerge in the South American country in response to allegations that she was involved in corruption during her tenure as head of state-run energy company Petrobras. Rousseff attempted to distance herself from the scandal, but her opponents sought impeachment, which ultimately passed in August 2016 based on claims she broke budgetary laws by diverting money from state banks toward public spending.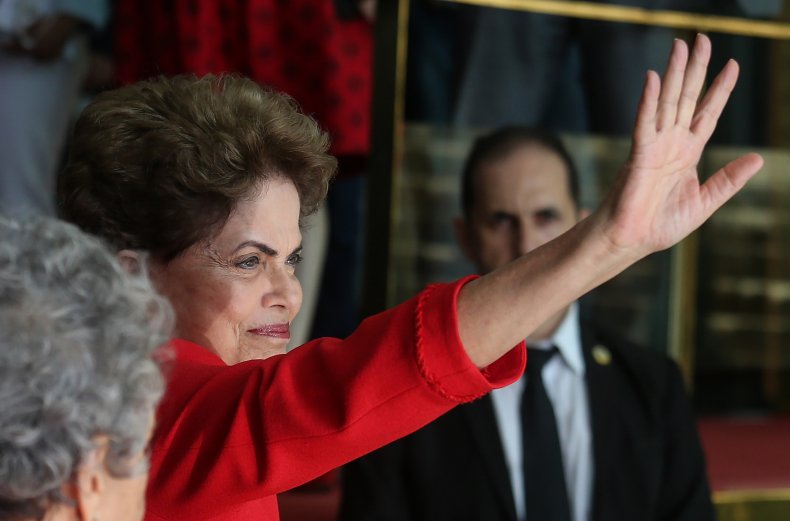 South Korean President Park Geun-hye
Also the first female president of her country, Park—already nicknamed the "Queen of Elections"—took on conservative stances as she came to office in 2013. She sought to expand the U.S.-South Korea alliance and renewed her country's commitment toward eventually establishing peace and reunification with longtime rival North Korea, toward whom she pursued policy alongside regional powers like China and Russia.
In October 2016, however, reports emerged that one of her aides, Choi Soon-sil, had solicited money from businesses. Choi was the daughter of cult leader Choi Tae-min and was said to have had major influence over Park's decision making. Park apologized and protests called for resignation as lawmakers moved to impeach her, a motion that passed unanimously March 2017 in Seoul's constitutional court.
Park and Choi were both arrested and later imprisoned, while current South Korean President Moon Jae-in won his election later that year.