Trump Impeachment Petition Has More Than 4 Million Signatures After President's First Year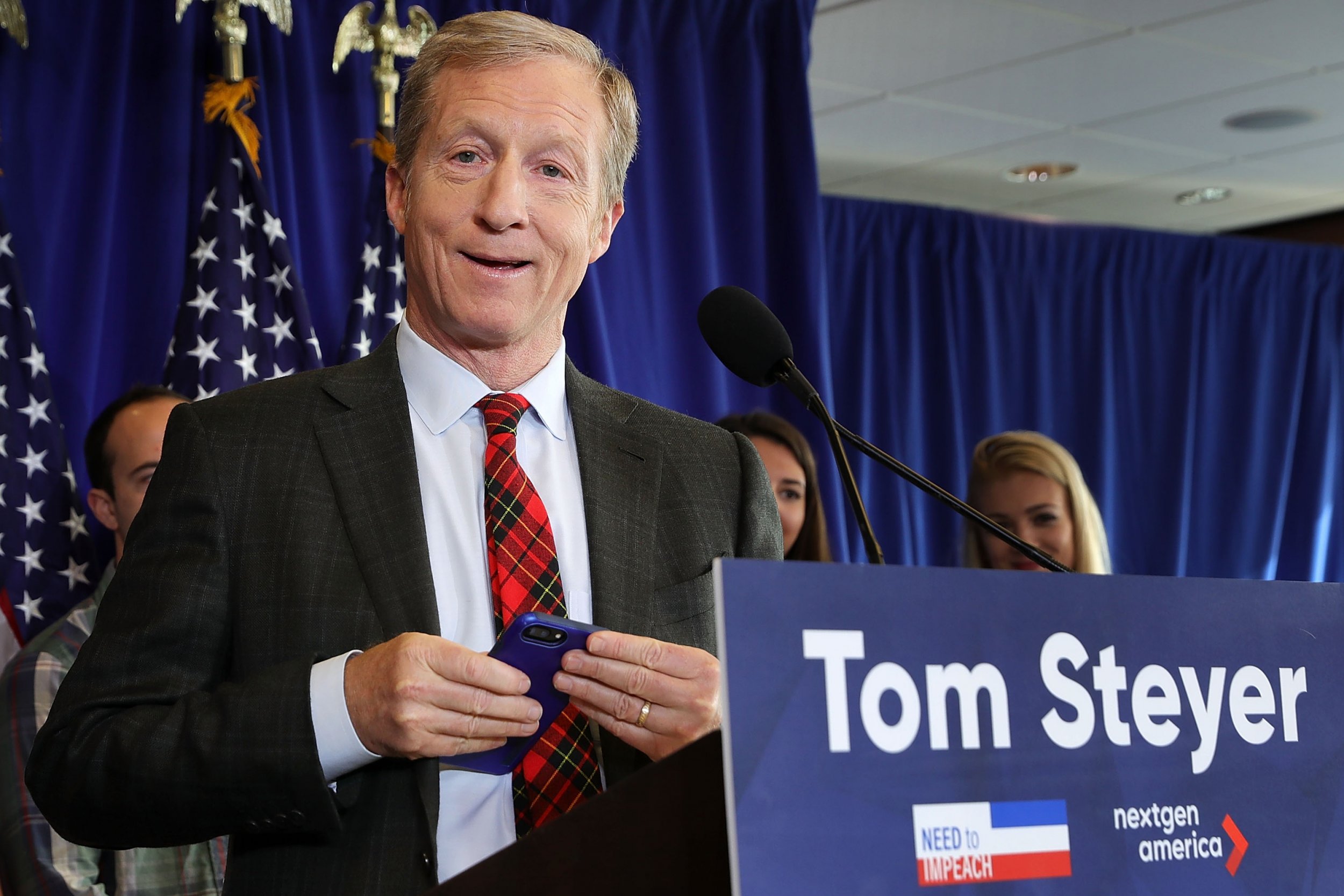 The nationwide petition to impeach President Donald Trump has tallied more than 4.3 million signatures over three months as of Wednesday, days before the one-year anniversary of the Republican's inauguration.
NeedToImpeach.com, started by billionaire and former hedge fund manager Tom Steyer, launched in October and is less than 700,000 signatures away from its "first 5 million," according to the website.
The petition drew nearly 1.2 million signatures in its first 11 days and Steyer followed up in November with a $20 million national television ad campaign that called into question Trump's fitness for office.
Steyer called on lawmakers to impeach the president over his access to nuclear weapons, allegations of obstructing justice by firing FBI Director James Comey, and his countless threats against media organizations.
"He's brought us to the brink of nuclear war, obstructed justice at the FBI, and in direct violation of the Constitution he's taken money from foreign governments and threatened to shut down news organizations that report the truth, "Steyer said in the minute-long clip that ran across the country. "If that isn't a case for impeaching and removing a dangerous president than what has our government become?"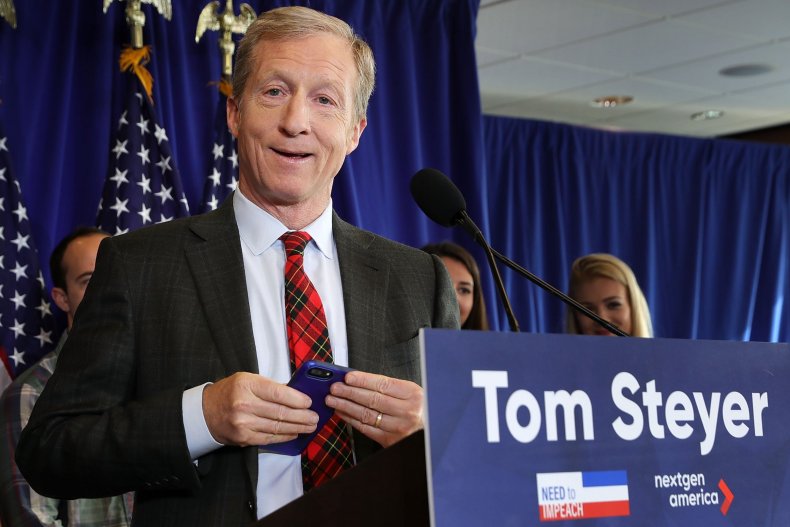 The plea to Congress, no matter how many signatures NeedToImpeach gathers, is ultimately the only way Steyer's cries can truly be answered. The Constitution requires a majority of the House of Representatives to vote for a president's impeachment, followed by a trial in the Senate. Only two presidents, Andrew Johnson and Bill Clinton, have ever been impeached, and neither was removed from office.
So long as Republicans control both chambers of Congress, a Trump impeachment seems all but impossible.
Trump responded to Steyer's impeachment campaign in October by calling him "wacky & totally unhinged," while referencing Steyer's heavy donations to Democratic candidates.
The petition also raised speculation of a possible Steyer 2020 presidential run, which he initially did not rule out. Instead, the 60-year-old New York City native announced earlier this month he would not run but that his advocacy group, NextGen America, would spend $30 million to help Democrats win back the House in this fall's midterm elections.
Taking back the House could, in theory, trigger Trump's impeachment even though top Democrats, like House Minority Leader Nancy Pelosi, have called for the party to stop all the talk of removing Trump.
With a difficult road to impeachment, Democrats last month turned to the 25th Amendment as a possible avenue to remove the president. Democratic lawmakers and one unidentified Republican senator met for briefings by a Yale University psychiatry professor who suggested Trump was "unraveling." White House Dr. Ronny Jackson told reporters Tuesday he had examined Trump and found him physically and cognitively fit to serve.
The amendment, which says the president can be removed if he is "unable to discharge the powers and duties of his office," would require a majority of Trump's cabinet to believe he was unfit for office and for Vice President Mike Pence, who has unfailingly defended Trump, to go along with the effort.
Trump Impeachment Petition Has More Than 4 Million Signatures After President's First Year | U.S.