Trump Impeachment Process Begins as Democrat States President 'Failed Test of Moral Leadership'
Following Donald Trump's equivocating of white supremacists and those who oppose them in the wake of violent clashes in Charlottesville, Virginia, another Democrat has signaled his intention to file articles of impeachment against him in the House of Representatives. Rep. Steve Cohen of Tennessee, a ranking member of the House Judiciary Subcommittee on the Constitution and Civil Justice, sent out a press release Thursday announcing his intention to begin the impeachment process against the president for his widely condemned reaction.
Related: Impeaching Trump may not be necessary to remove him from the White House
"I believe the president should be impeached and removed from office," Cohen said in the release. "Instead of unequivocally condemning hateful actions by neo-Nazis, white nationalists and Klansmen following a national tragedy, the president said 'there were very fine people on both sides.' There are no good Nazis. There are no good Klansmen."
One person, Heather Heyer, died in Charlottesville on Saturday after a white supremacist allegedly drove his car into a crowd of counterprotesters. But in an impromptu press conference Tuesday, Trump said there were "very fine people" among a group protesting the removal of a Confederate-era statue, despite videos showing them chanting anti-Semitic and racist slogans.
"President Trump has failed the presidential test of moral leadership," Cohen added. "No moral president would ever shy away from outright condemning hate, intolerance and bigotry. No moral president would ever question the values of Americans protesting in opposition of such actions, one of whom was murdered by one of the white nationalists."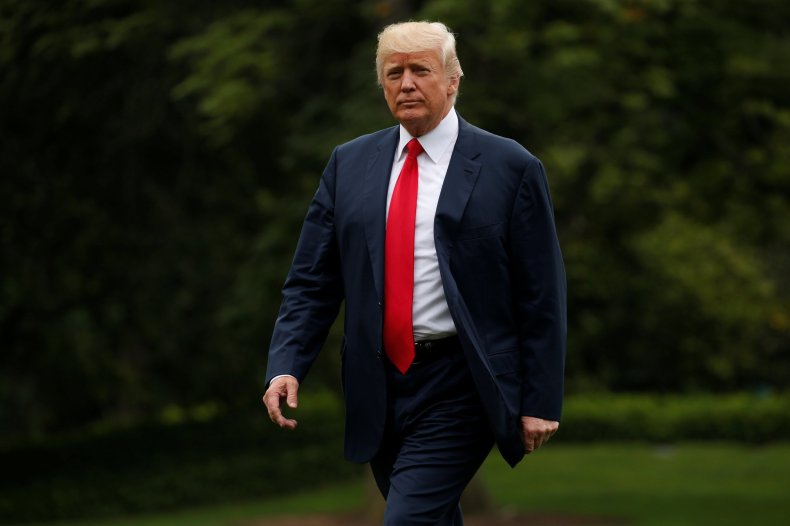 Cohen went on to detail other potentially impeachable actions Trump has committed, claiming he had no choice but to begin the process to remove the president from the White House.
"Not only has he potentially obstructed justice and potentially violated the Constitution's Foreign Emoluments Clause, but he has also shown that he is incapable or unwilling to protect Americans from enemies, foreign and domestic. Neo-Nazis and the KKK are domestic terrorists," he said. "It is morally and legally incumbent upon me, based on my oath of office, to introduce articles of impeachment."
It is not the first time articles of impeachment have been introduced in the House. Last month, another Democrat, Rep. Brad Sherman, of California, introduced his own articles, accusing Trump of obstruction of justice. The move followed Trump's firing of FBI Director James Comey, who was leading an investigation into possible collusion between Trump's campaign and Russia.
However, any hopes of impeaching Trump at this stage remains largely a pipe dream for Democrats. A majority vote in the House of Representatives and a two-thirds majority in the Senate is required to remove the president. Republicans currently have control of both houses.