Trump Impeachment Process Gains Support As 66 Democrats Vote To Debate Removing President In Defeated Effort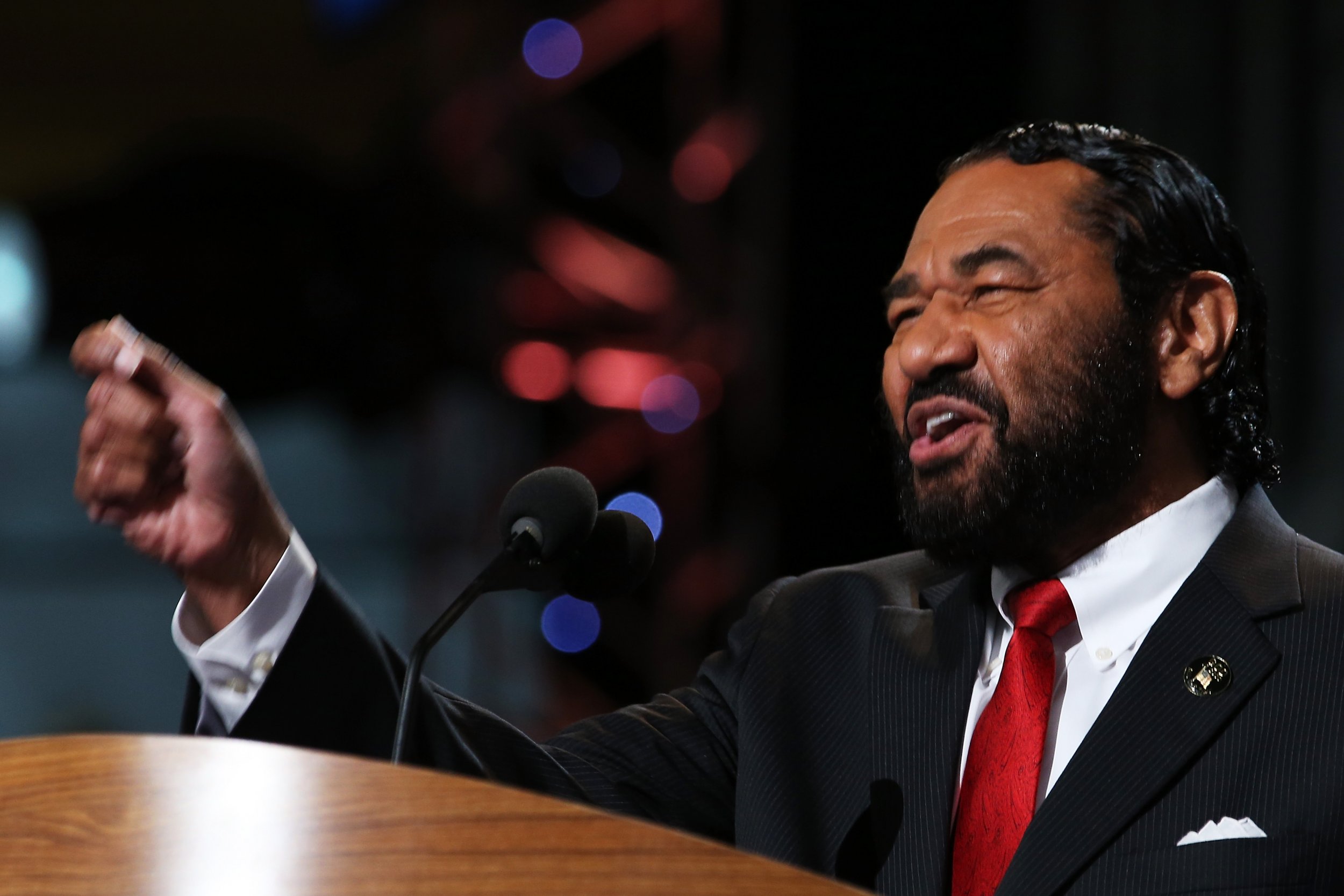 A second vote to start proceedings on impeaching President Donald Trump drew eight more House Democrat supporters Friday than the previous month, but still failed by a wide margin.
Related: Trump Should Be Impeached Because He 'Sabotaged' Bipartisan Immigration Effort With 'Shithole' Comment, Democrat Says
The procedural vote on articles of impeachment, forced by Texas Representative Al Green in the wake of Trump last week reportedly referring to Haiti and African nations as "shithole countries," failed 355-66. Like last month, only Democrats backed the measure.
Trump's controversial "shithole" remark was reported to have been made in a January 11 meeting with bipartisan Congress members to discuss legislation that would protect young immigrants brought to the U.S. illegally from deportation. Green alleged that Trump was "attempting to convert his bigoted statements into U.S. policy, associating the presidency and the people of the United States with bigotry, inciting hate and hostility, and sowing discord among the people of the United States on the basis of national origin."
In doing so, Green said on the House floor before the vote, Trump demonstrated that he is "unfit to be president" and committed "a high misdemeanor in office."
Though the vote on Friday showed growing interest among Democrats to remove Trump from office, the majority of party members continue to suggest that such a move is premature. Last month, House Minority Leader Nancy Pelosi and Democratic Minority Whip Steny Hoyer cited Special Counsel Robert Mueller's probe into possible election collusion between the Trump campaign and Russia as a reason they opposed pursuing impeachment at the time.
Green's latest impeachment articles did not end with the alleged "shithole" remark. They also referenced Trump's travel ban, his call to stop transgender people from serving in the military, his statement that some white supremacists in a Charlottesville rally were "very fine people" and attacks on NFL players who took a knee during the national anthem as a statement against police brutality.