Trump Impeachment Process is Just Getting Started, Says Texas Democrat Who Forced First Vote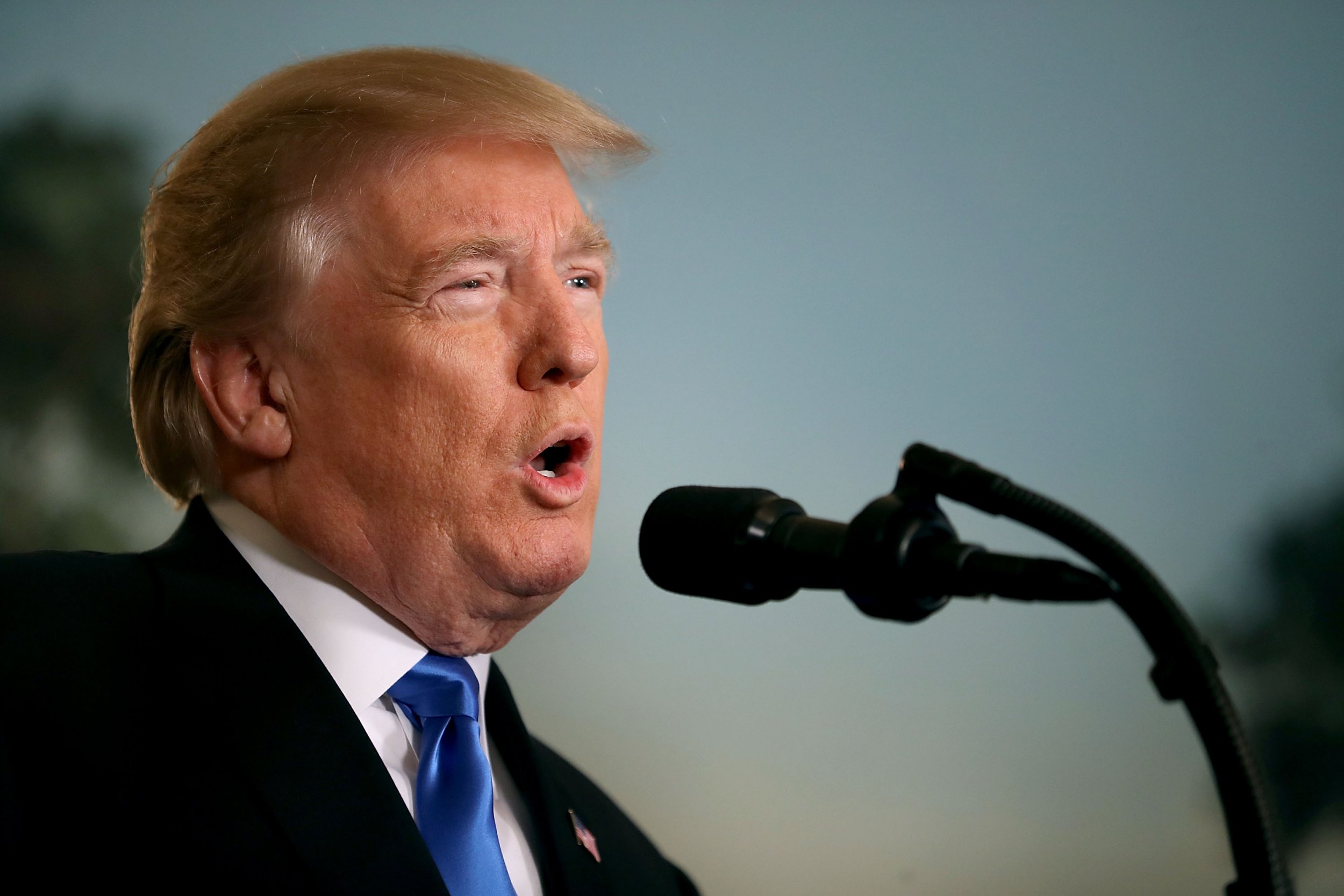 A defeated vote to impeach President Donald Trump will not be a mere "footnote in history," insisted the Democrat who launched the first formal proceedings in the House designed to remove Trump from office. Texas Representative Al Green forced a vote on impeachment through a special resolution in the House Wednesday.
Related: Trump Should Be Impeached Now, Say Blacks, Hispanics; Only White Americans Want President to Stick Around
While it was soundly defeated, by 364 votes to 58, Green, who has long been one of Trump's fiercest critics in Congress, is adamant that the journey toward impeachment is only just getting started.
"I'm convinced it won't be a non-event," he told Newsweek Thursday. "There are some people who would like it to be just a footnote in history. I think that this will be a significant historical event. And the people who took that vote to decide to take the road less traveled are going to become a piece of history that scholars will review."
The 58 votes in favor of debate on impeaching Trump was "pleasantly pleasing," said Green, who added that he had not sought to canvass votes beforehand. In sheer numbers, it represents the biggest push yet to oust a historically unpopular and controversial president.
Yet the vote not only lacked any Republican support, it failed to win favor from leading Democrats. Following its rejection, House Minority Leader Nancy Pelosi and Democratic Minority Whip Steny Hoyer released a joint statement in which they stressed that "now is not the time to consider articles of impeachment."
Pelosi and Hoyer argued that investigations by multiple Congressional committees as well as Special Counsel Robert Mueller into possible collusion between the Trump campaign and Russia should be allowed to play out.
Green, however, is adamant that a crime need not have been committed for a president to be impeached. And, while obstruction of justice impeachment articles have previously been filed against Trump by multiple Democrats, the articles put forward by Green Wednesday focused instead on the president's alleged discrimination and creation of a culture of a division. Those issues, argued Green, are not being given the attention in Congress that they warrant.
Still, lacking even leading Democratic support in a Congress controlled by Trump's party, Green acknowledges that the impeachment of a third United States president will not be happening anytime soon. A former civil rights advocate, Green, though, is adamant that it is a fight he is in for the long haul.
"I think this is a process and this is another step in this process," he said. "I've started on additional articles of impeachment and I'm not going to give up, I won't give in. There is no rush to be first but there is belief that we have to act, that it's important for us to show the world that we have little tolerance for the kind of bigotry that emanates from the presidency."