Steve Bannon is Talking About Donald Trump's Impeachment Again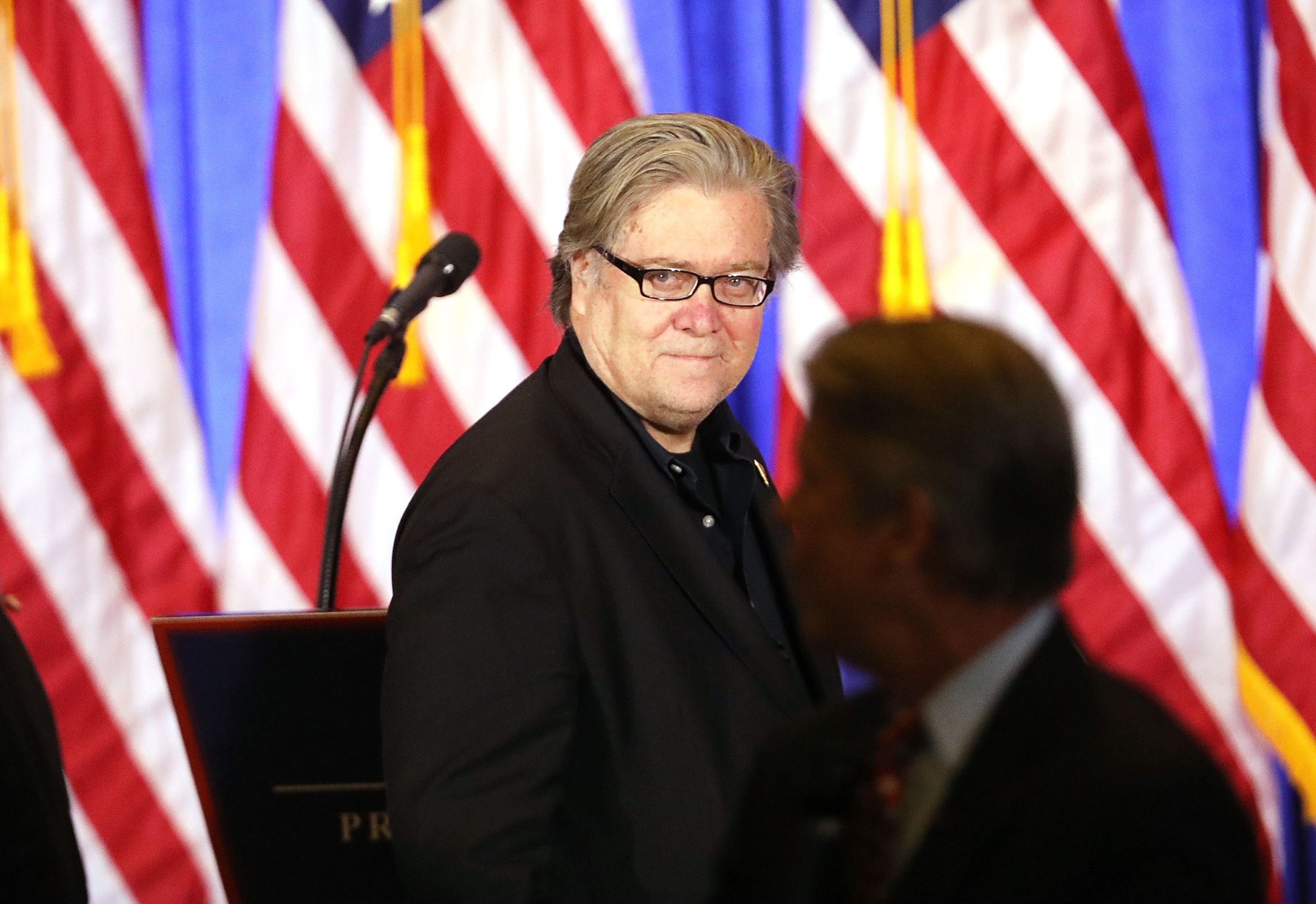 Ousted White House chief strategist Steve Bannon won't stop discussing the possibility that his former boss could be impeached. And now, he's using it as a scare tactic for Republican voters and candidates.
Bannon told immigration activists this weekend that he worries the GOP could lose control of the House of Representatives if Speaker Paul Ryan slips an amnesty policy for recipients of the now-defunct Deferred Action for Childhood Arrivals program into an upcoming spending bill. Bannon laid out how, if that happens, voters in the 2018 midterm elections will enable Democratic lawmakers to take control of the chamber.
"[Ryan could] break the back of the grassroots and their enthusiasm for '18, and we lose those seats, and after they swear themselves in January '19, what's the first thing they're going to do? What's the first action they're going to take against Donald J. Trump?" Bannon said. "It's going to be payback for all of this."
Bannon went so far as to say Ryan was playing into the hands of House Minority Leader Nancy Pelosi, a California Democrat who has attempted to hammer out a deal for young undocumented immigrants with the president before. Bannon suggested that impeaching Trump is "all Nancy Pelosi lives for," according to Breitbart News, the right-wing news site for which Bannon is executive chairman.
Bannon may have been pandering to his audience—he was giving the keynote address Saturday at the Remembrance Project Luncheon for people fighting illegal immigration.
Pelosi has repeatedly said she's not ready to impeach Trump despite calls from her Democratic colleagues. On Sunday, for example, Pelosi addressed the exact scenario Bannon laid out. She told CNN that if the Democrats were to win the House in 2018, impeachment would not be "some place that I think we should go."
At the very least, it's on Bannon's mind. He's mentioned Trump's impeachment several times since leaving the White House in August. Vanity Fair wrote last month that Bannon has told his colleagues he believes the president "has only a 30 percent chance of making it the full term." Last week, the outlet reported that Bannon doubts Trump would make it through an impeachment vote.
Then again, it could all be part of Bannon's master strategy to flip the Republican party on its head. Bannon has said he's "going to war for Trump against his opponents—on Capitol Hill, in the media and in corporate America."
Ryan and Pelosi might just be his latest targets.