To Force Trump Out of Office, Voters Would Willingly Sacrifice Sex, Beer and Chocolate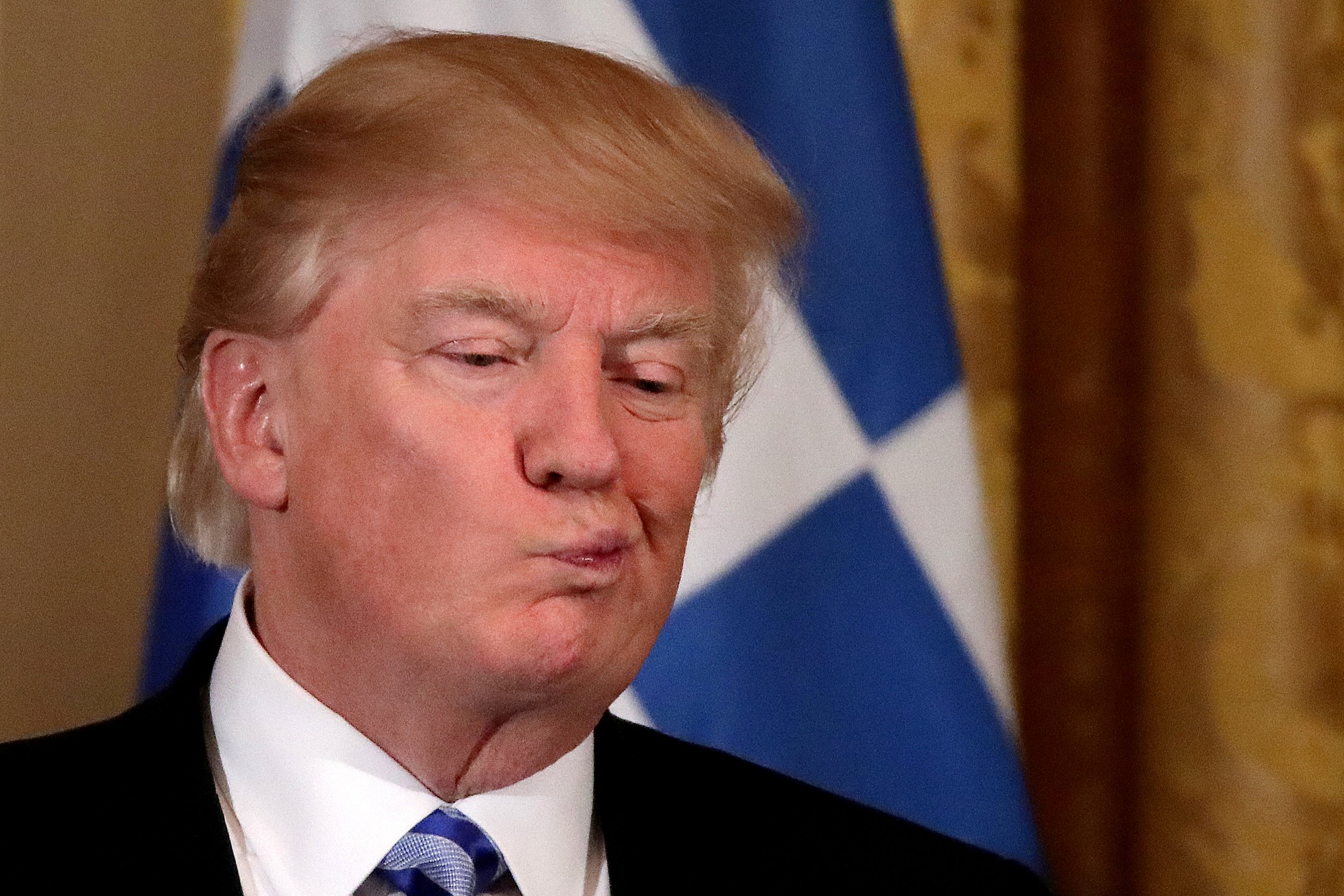 What would you sacrifice if you could force President Donald Trump out of office? Could you go without your phone? Stop smoking? Give up sex?
Some anti-Trump Americans would, and happily, according to a survey out this week from Galileo Research, a New York-based strategy firm.
Related: How to Fight Republicans Who Voted for 'Trumpcare': Donate To Their Future Opponents
Galileo worked with J. Walter Thompson Intelligence to ask people who don't support Trump what they would give up for a year if they were guaranteed he'd be removed from office before the end of his first term. The results showed many "would gladly give up the essentials of daily living," according to a presentation of the data.
About a third of Trump critics said they were willing to sacrifice their smartphones, TVs, bonuses or sex if the president were to cut his tenure short. Thirty-seven percent said they'd be OK giving up smoking or vacation. And about 40 percent said they'd give up chocolate, coffee or alcohol.
These point to the "profound and divergent effects the new presidency is having on the psyche and identity of ordinary Americans," Galileo said in the presentation.
The data got even more interesting when Galileo looked at the reverse—what would Trump supporters give up for a year to ensure a second term for the Republican. The results were much more subdued, with just 11 percent of fans saying they'd surrender TV, 13 percent declining sex and 17 percent sacrificing their vacation, chocolate or smartphones. The top results were smoking and beer, each coming in at 26 percent.
As a whole, the Galileo survey included responses from 1,000 registered voters.
Trump has only been in office for about 100 days, but he's already proven to be a divisive president. A survey taken by Public Policy Polling in late March found that Americans were split on whether they would support or oppose his impeachment.
According to the Constitution, presidents, vice presidents and other civil officers can be removed from office if impeached and convicted of treason, bribery or other high crimes and misdemeanors. Only two presidents have been impeached—Andrew Johnson in 1868 and Bill Clinton in 1998—but neither were forced out of the White House.
Eight presidents have died in office, and one, Richard Nixon, resigned.