Trump Impeachment Vote: 58 Democrats Call for Debate on Removing President as Resolution Is Defeated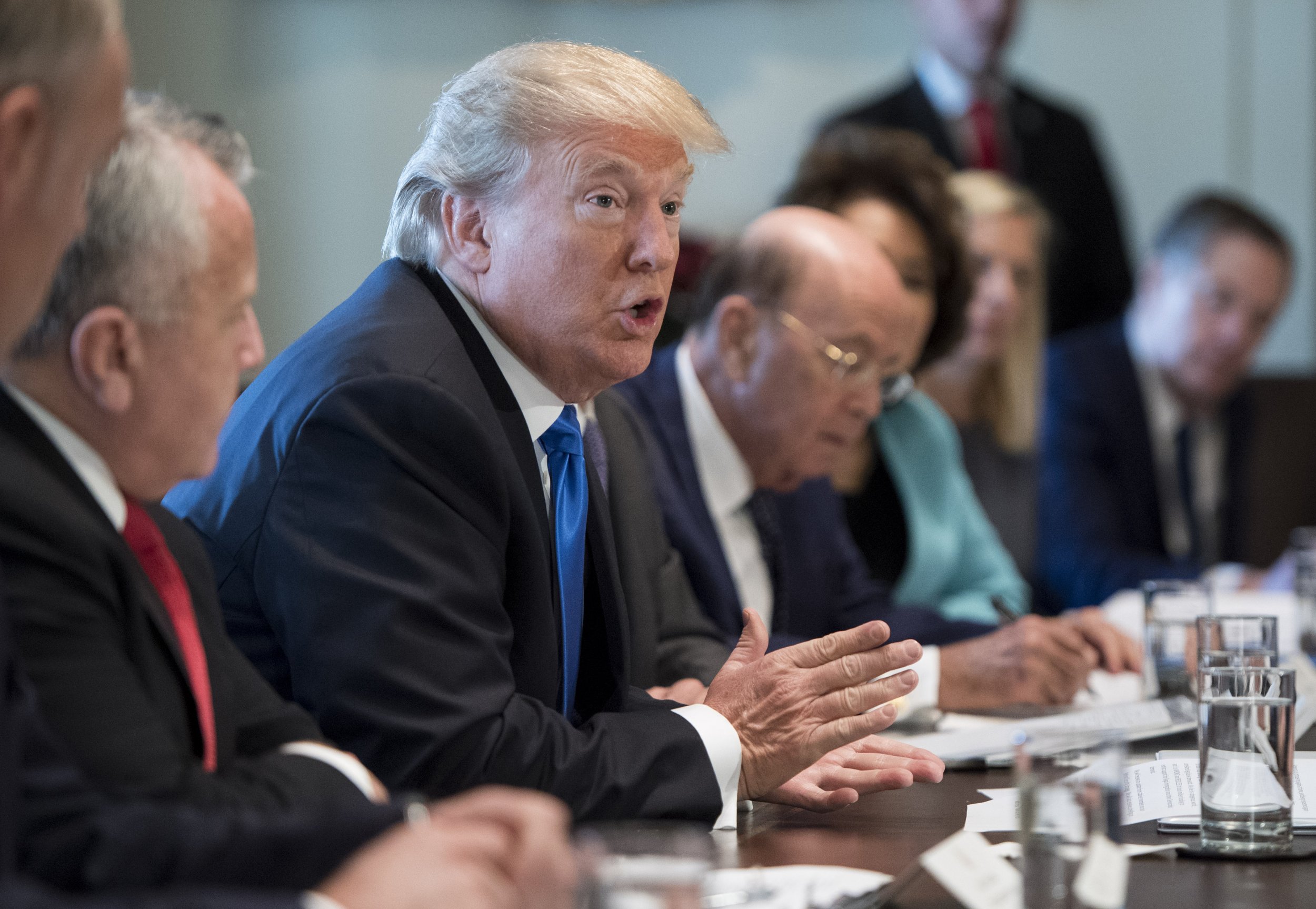 The biggest move yet to impeach President Donald Trump was handily defeated Wednesday, though it did attract the most backers so far. Texas Democrat Al Green's forcing of a House vote on impeachment ended with 364 members voting against the measure. Yet 58 Democrats called for a debate to begin proceedings on removing the president from office.
Related: Trump should be impeached now, say blacks, Hispanics; only white Americans want president to stick around
The vote was never expected to be successful. Republicans are in charge of the House and have shown no inclination to move toward impeaching the president. Meanwhile, leading Democrats have cautioned against raising the issue. House Minority Leader Nancy Pelosi joined with other leading Democrats in helping the Republicans to vote down the resolution.
Still, it was the first time that a vote has been held in the effort to make Trump just the third president in U.S. history to be impeached by the House of Representatives. Green has been one of Trump's fiercest critics, co-sponsoring the first article of impeachment and later directly filing his own, on one occasion as an individual and last month among a group of House Democrats.
Last month, he announced his intention to force a vote on impeachment before Christmas. As part of the process, Green appeared on the House floor Wednesday at noon to present articles of impeachment against the president. Green filed two articles, the first for "associating the presidency with white nationalism, neo-Nazism and hate"—after Trump's reaction to the deadly violence at a white nationalist rally in Charlottesville, Virginia, and his recent retweeting of anti-Muslim videos from a British far-right group.
Green's second article accused Trump of "inciting hatred and hostility," referencing a number of actions and statements that Green said made Trump unfit for the presidency. At the top of the list was Trump's executive order banning the arrival of nationals from several Muslim-majority countries and his attempt to ban transgender people from the military.
In addition, Green referenced Trump's attack on NFL players kneeling during the national anthem to protest police brutality, his response to the devastation caused by Hurricane Maria in Puerto Rico and his public attack on a black congresswoman, Frederica Wilson.
With his impeachment push, Green stressed that a president need not be found guilty of criminal misdeeds in order to be impeached. Yet special counsel Robert Mueller's investigation into both obstruction of justice and whether the Trump campaign colluded with Russia is ongoing, and many Democrats remain unwilling to move on impeachment until it has run its course.
"Legitimate questions have been raised about his fitness to lead this nation," Pelosi and Democratic Minority Whip Steny Hoyer said in a statement following the vote. "Right now, congressional committees continue to be deeply engaged in investigations into the president's actions both before and after his inauguration. The special counsel's investigation is moving forward as well. And those inquiries should be allowed to continue. Now is not the time to consider articles of impeachment."