Trump Impeachment Vote Will Take Place After President's 'Racist' 'Shithole' Remarks, Democrat Says
Texas Democrat Al Green vowed on Friday to force another impeachment vote on the House floor next week. The announcement was made on the back of President Donald Trump's reported description of African nations, El Salvador and Haiti as "shithole countries."
Related: Trump impeachment process is just getting started, says Texas Democrat who forced first vote
"Congressional condemnation of racist bigotry is not enough," Green said in a tweet. "In Congress, talk is cheap-it's how we vote that counts. Next week, I will again bring a resolution to impeach @realDonaldTrump. I will put my vote where my mouth is."
On Thursday, The Washington Post reported that, while being briefed on immigration, Trump questioned why immigrants from Haiti, El Salvador and African countries were brought over declaring, "Why are we having all these people from shithole countries come here?"
It is not the first time Green has pushed to impeach a president. Just last month—in the largest move yet to impeach Trump—Green brought the vote to the floor.
"He has harmed the society of the United States. Brought shame and dishonor to the office of president of the United States," Green said at the proceeding.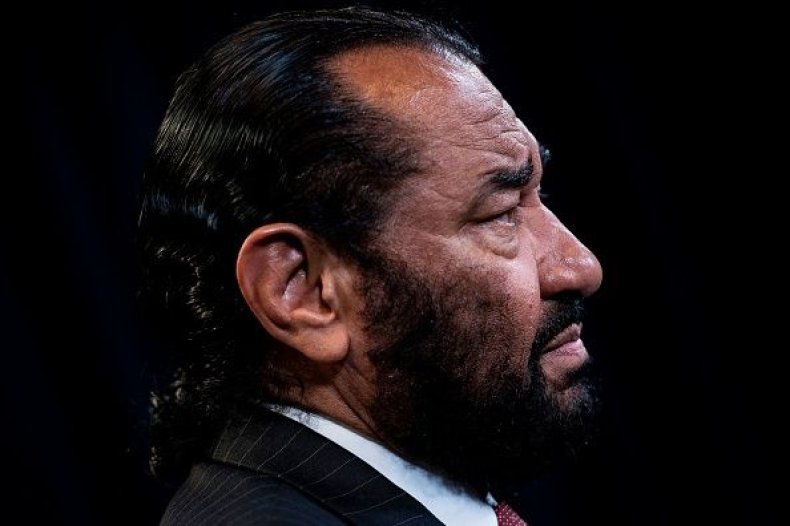 Although not expected to cause any traction, 58 Democrats had voted to begin proceedings, while 364 members had voted against the measure. Green has since vowed to his colleagues that he would continue pushing for another vote.
Trump has "undermined the integrity of his office with impunity, has brought disrepute on the presidency with immunity, has betrayed his trust as president," Green's articles of impeachment read.
While some Democrats have pushed for impeachment, party leaders have said that moving for impeachment would not help their hopes of winning back the House of Representatives in the 2018 midterms. "Now is not the time to consider articles of impeachment," House Minority Leader Pelosi of California and Democratic Whip Steny Hoyer of Maryland, said in a statement.
Responding to Trump's latest controversial comments, Democratic Senator Richard Durbin said Friday that the language used at the meeting was "hate-filled, vile and racist."
While facing global heat and widespread commendation, Trump has denied using such language, tweeting, "Never said anything derogatory about Haitians other than Haiti is, obviously, a very poor and troubled country."