Trump's Inauguration Money Is Still Missing One Year After His Administration Took Control of the White House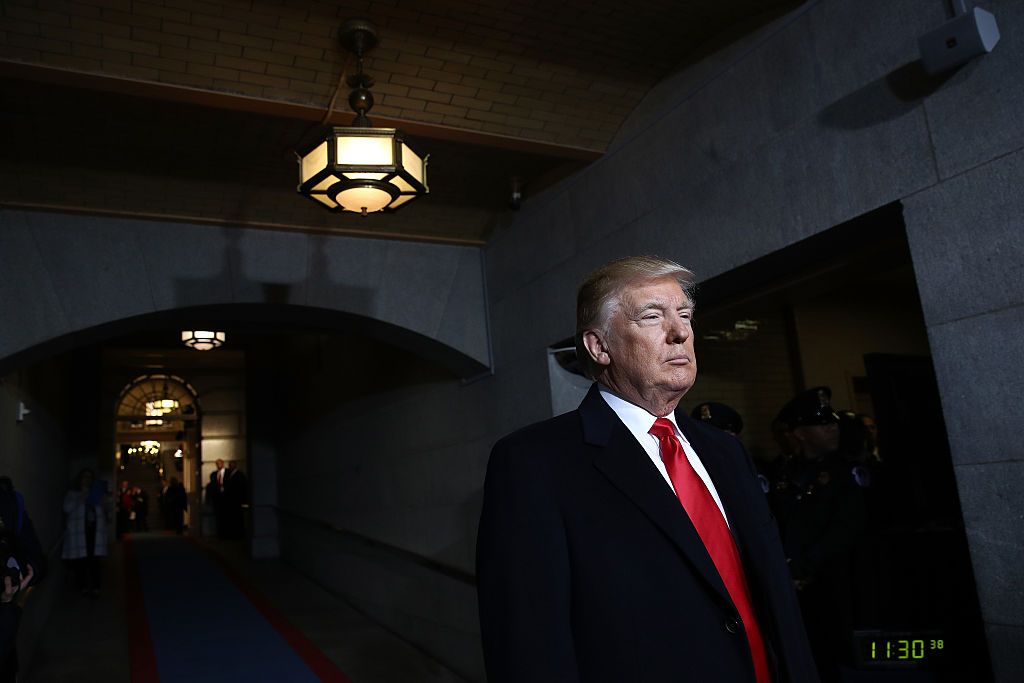 Almost one year after President Donald Trump took the oath of office, millions of dollars from his leftover inauguration funds have still not been donated to the charities they were promised to.
Trump's inauguration committee raised a record-breaking $107 million as his administration prepared to assume the White House last year, but very little has been disclosed about where the remaining money was allocated. As the one-year anniversary of Trump's inauguration approaches, a government watchdog group is questioning why the funds disappeared, and a congressman is proposing legislation to keep future administrations from obscuring their own inaugural donations.
During Trump's transition period, the organizing committee led by billionaire investor Thomas Barrack doubled the funds raised by any previous U.S. president. The money raised eyebrows among political operatives because there was nothing about the celebration that indicated it would exceed a more traditional price tag, according to Public Citizen, a liberal-leaning consumer rights advocacy group.
For the group's government affairs lobbyist, Craig Holman, this has raised one key question that remains unanswered on the cusp of Trump's inaugural anniversary: Where did the extra money go?
"It really raises a lot of suspicions that these funds were mismanaged and probably no longer even exist," Holman told Newsweek. "I strongly suspect that the funds have just been wasted away. I mean, there was no reason in the world the Trump Inaugural Committee needed to raise $107 million."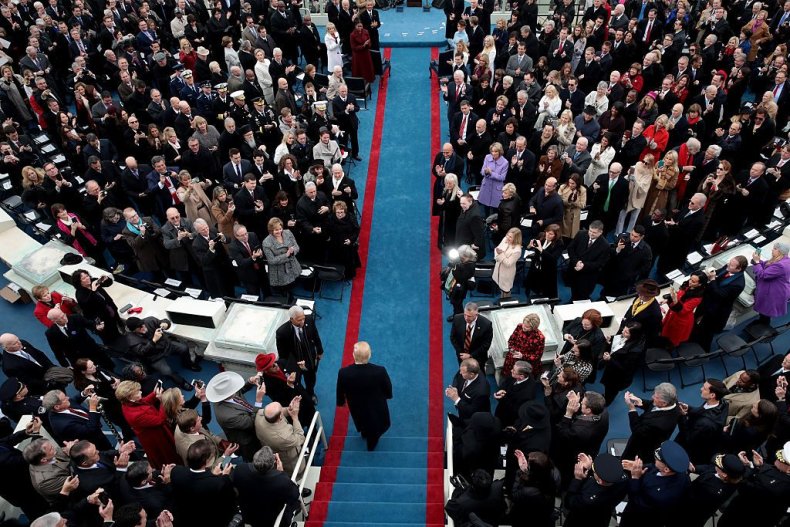 The inauguration tab is divided among several groups: the Joint Congressional Committee on Inaugural Ceremonies, the federal government, state and local governments and the private Presidential Inaugural Committee. The latter group traditionally collects funds from private donors to finance inaugural balls, a concert and private dinners, where a hefty donation often secures a seat at the table.
After funding Trump's celebration, the inaugural committee said it was evaluating charities that would receive the remaining money. In late September, the committee announced that it had donated $3 million to multiple groups involved in hurricane relief efforts in the Gulf Coast, Florida and the Caribbean. An undetermined amount of funds were allocated to redecorating the White House and Vice President Mike Pence's home in Washington, rather than charitable efforts.
Barrack, chairman of the inaugural committee, said details about the committee's donations to charity would be released in November. Yet the deadline passed without further financial information being disclosed. A spokesman for Barrack declined to comment on the report's delay or allegations that the committee mismanaged funds under his leadership.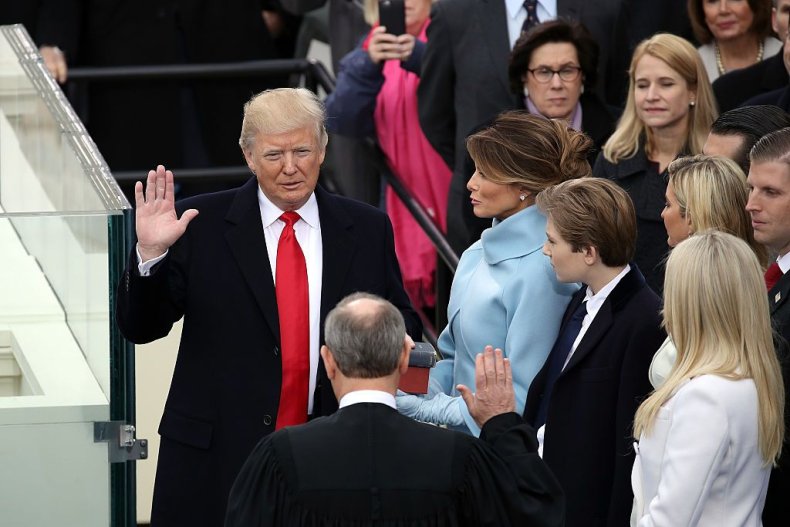 The inaugural committee is required to disclose total donations to the Federal Election Commission, but there is no mandate that the committee publicly disclose where the money is spent.
Representative Kurt Schrader, a Democrat from Oregon, intends to introduce legislation that would change that. He wants to require future inaugural committees to submit public disclosure reports on how the privately collected dollars are spent. He told Newsweek it is "wildly unacceptable" that there are no laws to regulate how money raised under the president's name can or cannot be spent.
"There needs to be transparency and accountability for money raised or spent in the name of our elected offices," Schrader said. "The American people expect and deserve more, and working on this should be an easy, bipartisan slam dunk that everyone can get behind."
Such measures have never been necessary before, Holman said. Most committees for previous administrations raised only enough money to finance the presidential inaugural festivities. President Barack Obama's first inauguration committee raised $55 million in 2009, while his second committee raised $43 million in 2013. Before that, President George W. Bush raised $42.3 million in 2005.
"We've never had an inaugural committee that just went hog wild and raised $107 million and had a huge surplus leftover," Holman said. "There are no rules set up for how this money should be spent. It may not be illegal, but it certainly reeks of gross mismanagement and possibly political opportunism."