Trump's Inauguration: Putin Might not Have Been Watching, but Russia Was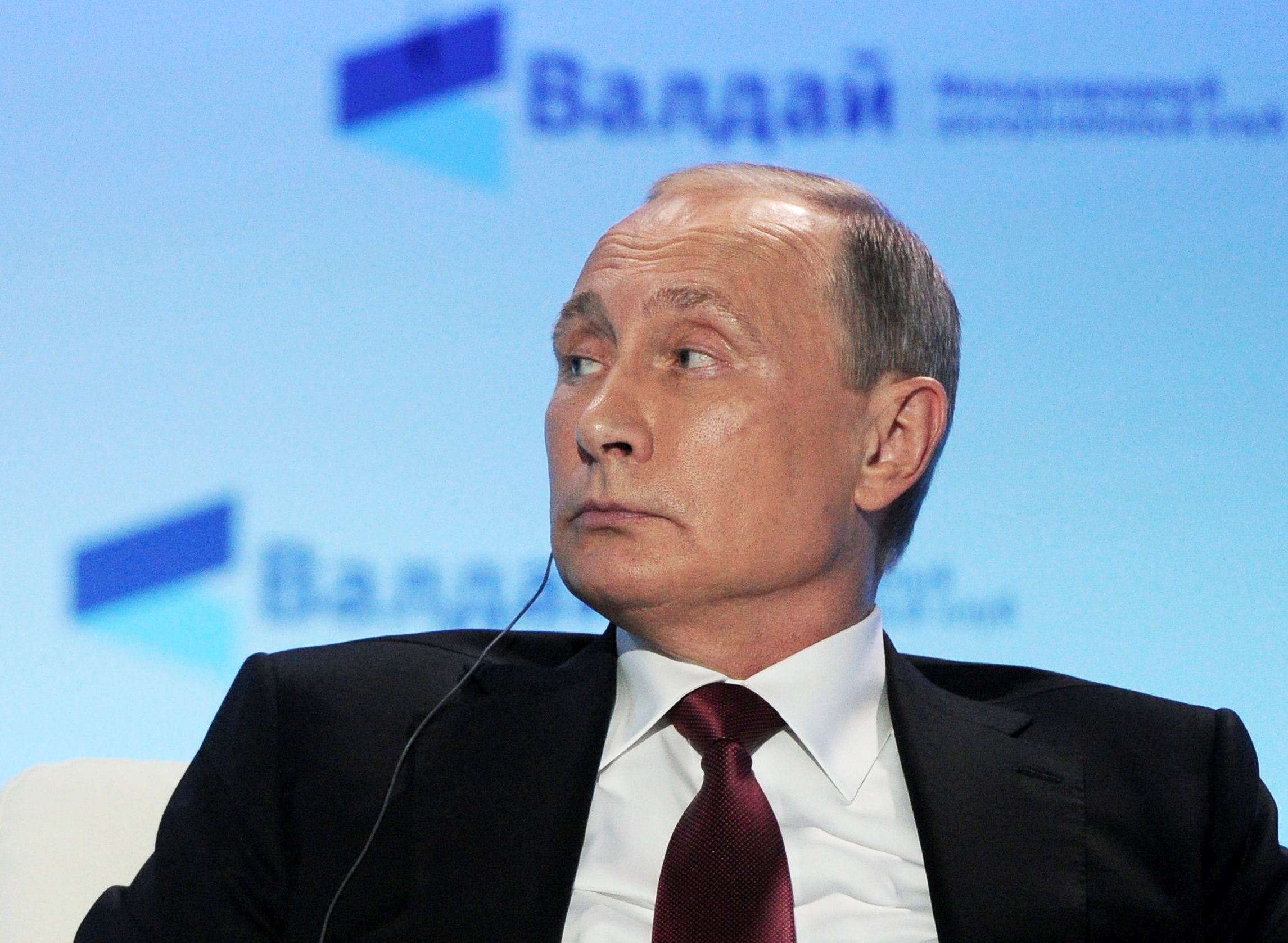 Russian President Vladimir Putin may have heaped praise on Donald Trump, but he wasn't glued to his television screen for the new president's inauguration ceremony today. According to the Kremlin, at least.
"I don't think he plans on watching it live," Putin's spokesman Dmitry Peskov said in a press briefing, state news agency Itar-Tass reported, a statement which either indicates the Russian president extraordinarily busy schedule, or his political machismo.
"It is a long event. But of course he will familiarize himself with it," Peskov explained, adding Putin would likely catch up by watching the news later today.
The inauguration dominated Russian airwaves on Friday, and politicians across the establishment made it clear that in spite of Putin's apparent nonchalance to the ceremony today, Moscow is anticipating a great deal from the incoming administration, with reactions ranging from cautious hope to concern that Trump's position may be sabotaged.
Officially, the Ministry of Foreign Affairs reiterated that the Kremlin was hopeful about an improvement of Russia-U.S. ties, urging the Trump administration to be pragmatic.
"We would like to hope that with the changes in the White House we can overcome the dangerous trend of degradation in Russian-U.S. ties, which peaked under Barack Obama," ministry spokeswoman Maria Zakharova told state news agency RIA Novosti.
"We are relying on the new administration of Donald Trump to show prudence and purpose in [establishing] normal, pragmatic dialog, which Russia has always been open to," Zakharova added.
President Obama's second term in office saw his administration oppose Russian military operations in Ukraine and Syria, introducing sanctions for the former and condemning the latter. Trump has not shared Obama's outrage at Russia's bombing campaign in Syria, and has considered lifting the sanctions imposed over the Ukraine conflict.
Zakharova accused Obama and the "irresponsible moves of Washington" in the last four years of making the Obama presidency "a squandered opportunity "for the two countries. Trump's arrival, she hopes, will see the two countries "overcome the crisis."
Russia's Deputy Prime Minister Igor Shuvalov also voiced his optimism for President Trump's tenure.
"My hope is that Donald Trump, being an excellent professional, will become a professional president, and—in order to achieve results in global security—will find agreement with the great President Putin about how to resolve problems both in Ukraine and other problems too," Shuvalov said.
"In order for there to be a result, you must talk to Russia and not try to corner us," the deputy prime minister added. "I hope this dialog will be constructed. Only by drafting one another in discussion, posing uncomfortable questions, creating such a format, can we achieve victory. Otherwise there is no way."
Speaking to RIA, Shuvalov invited Trump to Russia's St Petersburg economic forum this summer.
"If you want to know all you need to about Russia, do come," he said, addressing Trump.
Not everyone was quite so optimistic, however. The Head of the Russian Parliament's International Affairs Committee, Leonid Slutsky, issued a note of caution in an interview with national newspaper Izvestia, saying a swift rapprochement in U.S.-Russia relations was not likely.
Slutsky's predecessor, Alexey Pushkov, tweeted that this was "the most nerve-wracking and tense inauguration in modern history" and accused U.S. media coverage of the event of potentially seeking to harm Trump. He referred to a CNN segment on how an Obama staffer could assume the acting leadership, should Trump and his Vice President Mike Pence perish during the inauguration, accusing the channel of "crossing a red line."
"The segment about the possibility of an assassination attempt on the new president is incitement," he tweeted. "This is not freedom of expression, but harassment."
Sergey Zheleznyak, a member of Slutsky's committee, also expressed concern about Trump's safety after the CNN report, telling state news channel Rossiya 24 it was not innocuous.
"This is a very dangerous provocative report, in fact, it is incitement to violence, and Trump will have to act," Zheleznyak added.
CNN did not immediately respond to a request for comment.