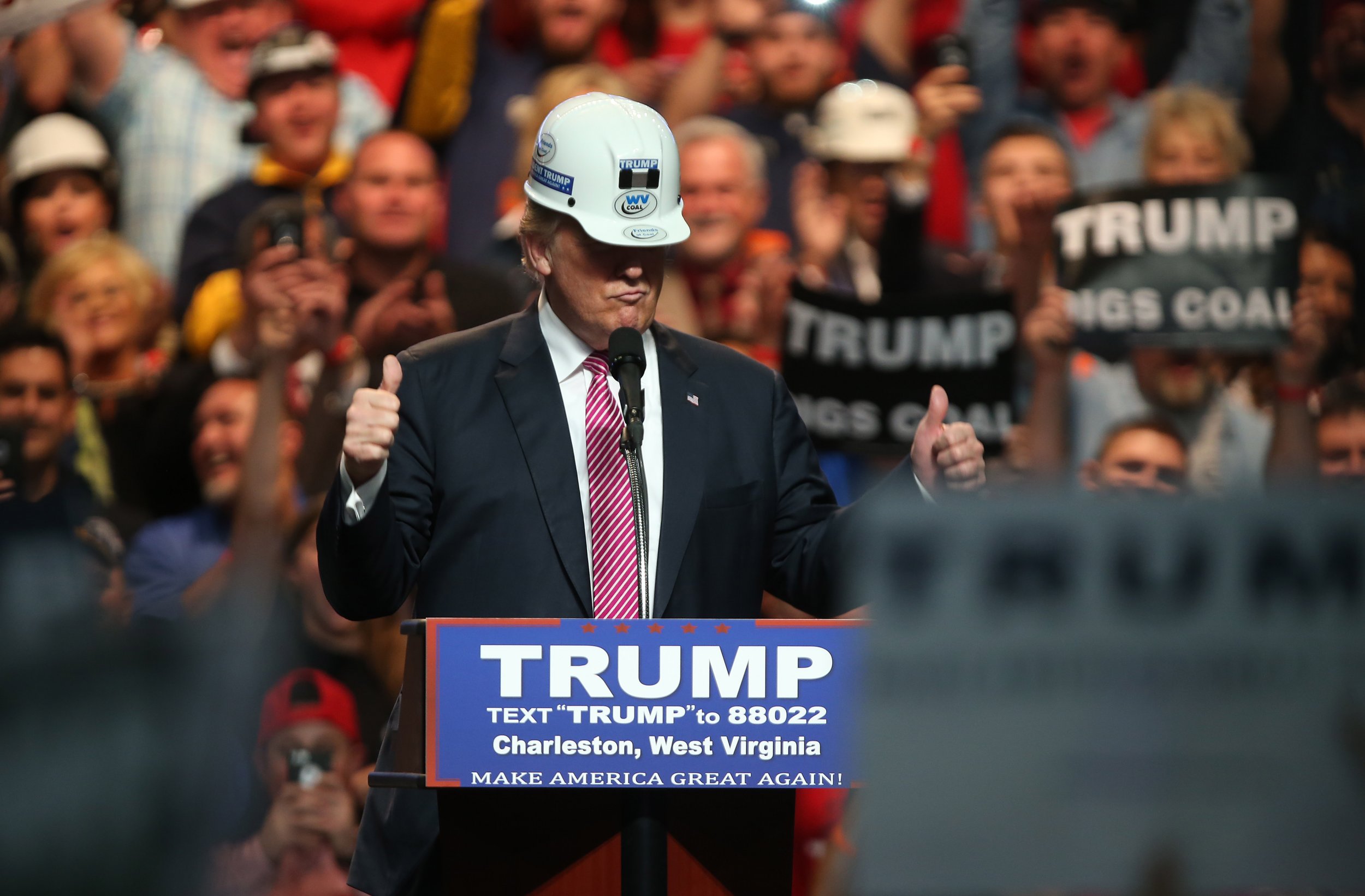 Updated | Revamping America's infrastructure is at the top of President Donald Trump's agenda for 2018, and he is expected to detail his $1 trillion plan to address the nation's crumbling roads, bridges and airports this month.
According to what has been heard from the White House so far, it appears the effort will focus mostly on deregulation and privatization of America's infrastructure—not actual construction of new roads and bridges.
"The biggest single thing we can do for infrastructure in this country is we can shorten and improve the approval process," said Gary Cohn, director of the White House National Economic Council, who will brief Trump on the plan Wednesday. "We can streamline the approval process from years to weeks and months, and if we do that there is money."
Sources told Politico that Trump will split the infrastructure bill into three sections: streamlining bureaucracy, increasing funding and ending the agency review process. He would like to allocate $200 billion for infrastructure projects over the next decade, Politico reported, and expects the rest of the money to come from private-public partnerships and state and local funding.
Cohn claimed that states and localities already have the money to complete large-scale infrastructure projects but are hindered by red tape at the federal level. White House officials have said states and municipalities that want such things as new bridges or broadband internet access will be asked to compete for federal assistance by proving they're willing to put their own money down and raise revenue from taxes, fees and other sources.
The finished bill will need bipartisan support if it is to pass the Senate with a 60-vote majority. But Democrats are already expressing concerns.
Florida's Senator Bill Nelson, the top Democrat on the Commerce Committee, said there is no way states will be able to pay for their infrastructure.
"They're not going to do that to repair the interstates. They're not going to do that to repair the 50,000 bridges that are structurally unsound," he said. "They're not going to do that for the expansion of sewer and water systems and broadband."
Democrats also claim they're being left out of the process of crafting the bill.
"They haven't really talked to any Democrats as best I can tell," said Representative John Delaney of Maryland, who will retire this year to pursue a presidential run in 2020.
"And it seems like their plan is based on regulatory relief, some of which may make sense. I bet a bunch of it doesn't," he continued. "And if you really want to do infrastructure on any kind of meaningful scale, it has to have some funding associated with it from the federal government. And if they want to fund that by cutting other programs that we think are important, no Democrat is going to support it."
The White House, however, says it is working with Democrats to craft the bill.
"The president's infrastructure team has been meeting regularly with Members from both sides of the aisle on this issue as they formally build out his infrastructure initiative," said Lindsay Walters, deputy press secretary at the White House.
This story was updated to include a White House comment.