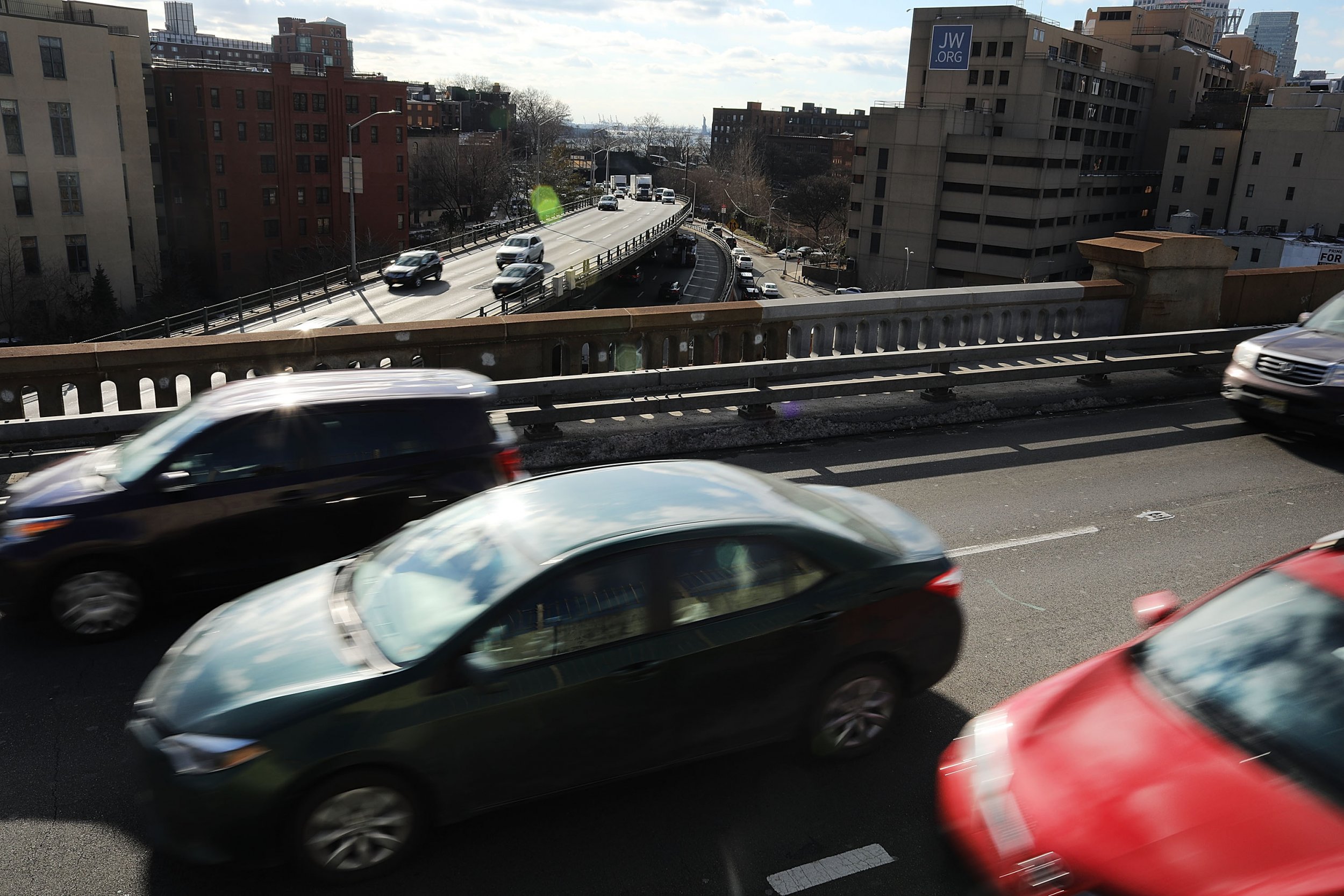 The Trump White House has been promoting an infrastructure agenda for the past year as a centerpiece of its economic reforms. In his State of the Union address on Tuesday, President Donald Trump made clear that infrastructure would now be moved to the top of his list of priorities, and promised a $1.5 trillion overhaul of the nation's highways, railroads, airports and bridges that would create new business opportunities and millions of new jobs. The president boasted that "we're going to rebuild our infrastructure, which will become, by the way, second to none."
The problem is the White House is consumed with the idea of resurrecting an infrastructure that was built for the 20th century, and whose best days have long since passed. We need to be forward-thinking and begin erecting a "smart infrastructure" revolution that makes us more competitive and sustainable and meets the needs of a 21st-century world.
The First and Second Industrial Revolutions spawned the top-down, vertically integrated infrastructure with which we live today. But this model peaked in its productivity in the past 15 to 20 years. Even if we were to upgrade our current infrastructure, there will be only a limited effect on productivity and accompanying new business opportunities, job employment and growth. Our telecommunication networks, electricity grids, fossil fuel energies, nuclear power, and internal-combustion forms of transport have matured and exhausted their productivity, with little potential left to exploit.
By contrast, the Third Industrial Revolution operates by a different logic, requiring a profound change in how we manage economic and social life. The new infrastructure is distributed in nature, laterally-scaled, and more "glocalized"—with municipalities, regions and national governments collaborating side-by-side in vast digital networks where they share broadband communications, renewable energies and autonomous electric and fuel-cell transport, creating a more ecologically sustainable and equitable quality of life that will allow present and future generations to address climate change and usher in a resilient society.
Everyone recognizes the need to patch up the antiquated American infrastructure; we don't want it to collapse. But we must devote resources—at least 50 percent of what ends up being budgeted—to the build-out and scale-up of smart infrastructure and, in particular, to three major networks: a seamless and integrated 5G communication internet, a digitalized renewable energy internet and a digitalized automated mobility internet, propelled by electric and fuel-cell vehicles.
This "super internet" will ride atop the internet of things, embedded in residential, commercial and industrial buildings and their surroundings. Sensors will be implanted into every device and appliance, allowing them to communicate with each other and Internet users, providing up to the moment data on the managing, powering, and moving of economic activity. Individuals, enterprises and local communities connected to the internet of things can use big data and analytics to develop algorithms and apps that speed efficiency, increase productivity, dramatically lower the fixed and marginal cost of producing and distributing an increasing array of goods and services, while diminishing ecological footprint. This new smart infrastructure is a critical priority in repositioning the United States for the next stage of its journey.
The deployment of the smart infrastructure will involve virtually every industry—the telecommunication and cable industry, power and electricity transmission companies, the information and communication technology sector, the electronics industry, the construction and real estate industry, transportation and logistics, the manufacturing sector, agriculture and more. It will employ millions of semi-skilled, skilled and professional workers. The new digital American infrastructure, in turn, makes possible the new business models that characterize the shift to a smart new economic paradigm and a climate friendly low-carbon economy.
The European Union and the People's Republic of China are already immersed in the transformation from a second to a Third Industrial Revolution infrastructure. On February 7, 2017, the European Commission announced the "Smart Europe" initiative, designed to create a seamless digital infrastructure and renewable energy transition across the European Union to boost productivity, create new businesses and employment and advance the low-carbon economy. The European Commission has amassed an economic development package of 630 billion euros—the Juncker fund—part of which will be dedicated to the build out and scale up of the new Smart Europe infrastructure. China's President Xi Jinping and Premier Li Keqiang have initiated a similar plan called "China Internet Plus," which is currently being operationalized in the thirteenth Five Year Plan.
The United States cannot afford to remain mired in a dying Second Industrial Revolution infrastructure while Europe, China and other parts of the world are forging ahead into the new era. In the past, Americans have demonstrated, time and again, an eagerness to introduce grand new narratives that have transformed not only America but the rest of the world. It's time to step up to the plate once again.
Jeremy Rifkin is an advisor to the European Union and the People's Republic of China, and a principal architect of their Third Industrial Revolution plans. He is the author of The Zero Marginal Cost Society and The Third Industrial Revolution.