Will Trump's Infrastructure Plan Do Enough for the States That Need It Most?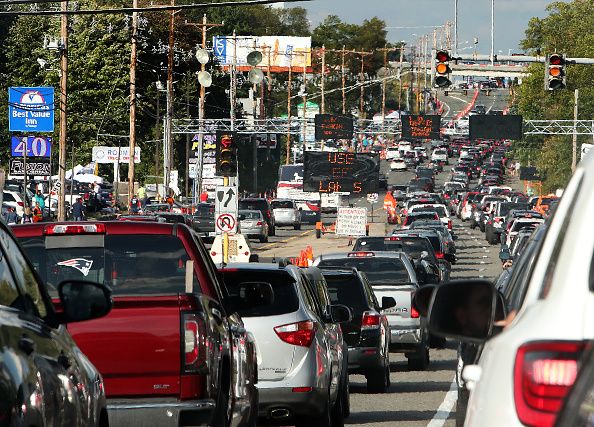 The states with the worst traffic and infrastructure rankings—including Massachusetts, New Jersey, Maryland, New York and Hawaii—may not be the states that benefit most from President Donald Trump's forthcoming infrastructure plan, according to a new study and leaked portions of the administration's plan.
A recent WalletHub report found that Texas, Kansas, Nebraska, Iowa and North Carolina were the best states for drivers, whereas Hawaii, Washington, Maryland, California and Connecticut received the worst scores, based on a combination of factors including average gas prices, rush hour traffic congestion, traffic fatality rates and access to maintenance facilities. The states that scored lowest in infrastructure rankings may not be well served by what the Trump administration has suggested the new $200 billion infrastructure plan will entail.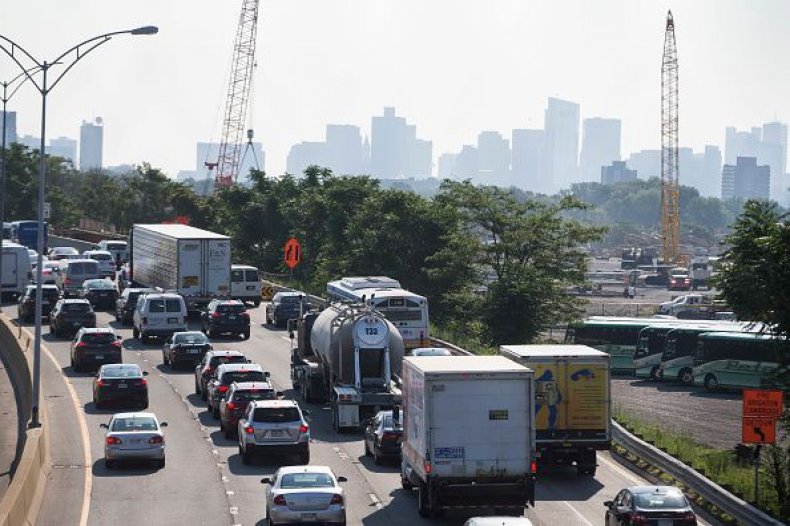 Mick Mulvaney, director of the Office of Management and Budget, has hinted that the long-promised plan will shift more responsibility for infrastructure improvement project funding onto state and local budgets, and will streamline the federal approval process to make for less red tape in regulating state or city projects.
"I can assure you that building a road, building a bridge, building a sewer plant, is the easy part," said Mulvaney in August. "Getting permission to build it is the really, really hard part."
But several state and city transportation experts and lawmakers have expressed concern at the direction of the new plan, which has still yet to be officially released. While Trump's infrastructure plan would prioritize projects that could draw local funding, like increasing tolls, it could be difficult for states to fully fund larger projects that the federal government previously would have heavily subsidized.
One-quarter of the budget in the new infrastructure plan would go toward rural development, so states with more roads in rural areas could receive a bigger piece of this part of the budget. But some states with lower proportions of rural areas, such as New York and Maryland, are also the most in need of infrastructure investment, according to the WalletHub study. These states, which need substantial infrastructure investment, would be less likely to receive that portion of federal funding because they hold more urban space.
The large portion of funding for rural areas could address the issue in which investors are hesitant to get involved in major projects in low-trafficked areas—it's often difficult to draw private investors to quieter roads, where there is less infrastructure in which to get involved, and profit margins are slimmer. According to the study's driveability rankings, some states with high proportions of rural areas, like Kansas and Montana, are already enjoying relatively strong infrastructure, leaving needier states ineligible for federal support.
The study also ranked states by safety, considering factors like car theft rates and precipitation rates that affect driveability. New York, Rhode Island, Connecticut, Massachusetts and Illinois ranked best for safety, while New Mexico, Montana, South Carolina, Missouri and Alabama scored lowest.
In Trump's State of the Union address, the president announced that he'd ask Congress for $1.5 trillion for infrastructure changes. Lawmakers on both sides of the aisle have expressed concern that Trump would be able to round up that much funding, and that focusing so much of development on private investors could be an ineffective strategy.