Trump's Infrastructure Plan Is Heavy on Promises, Light on Details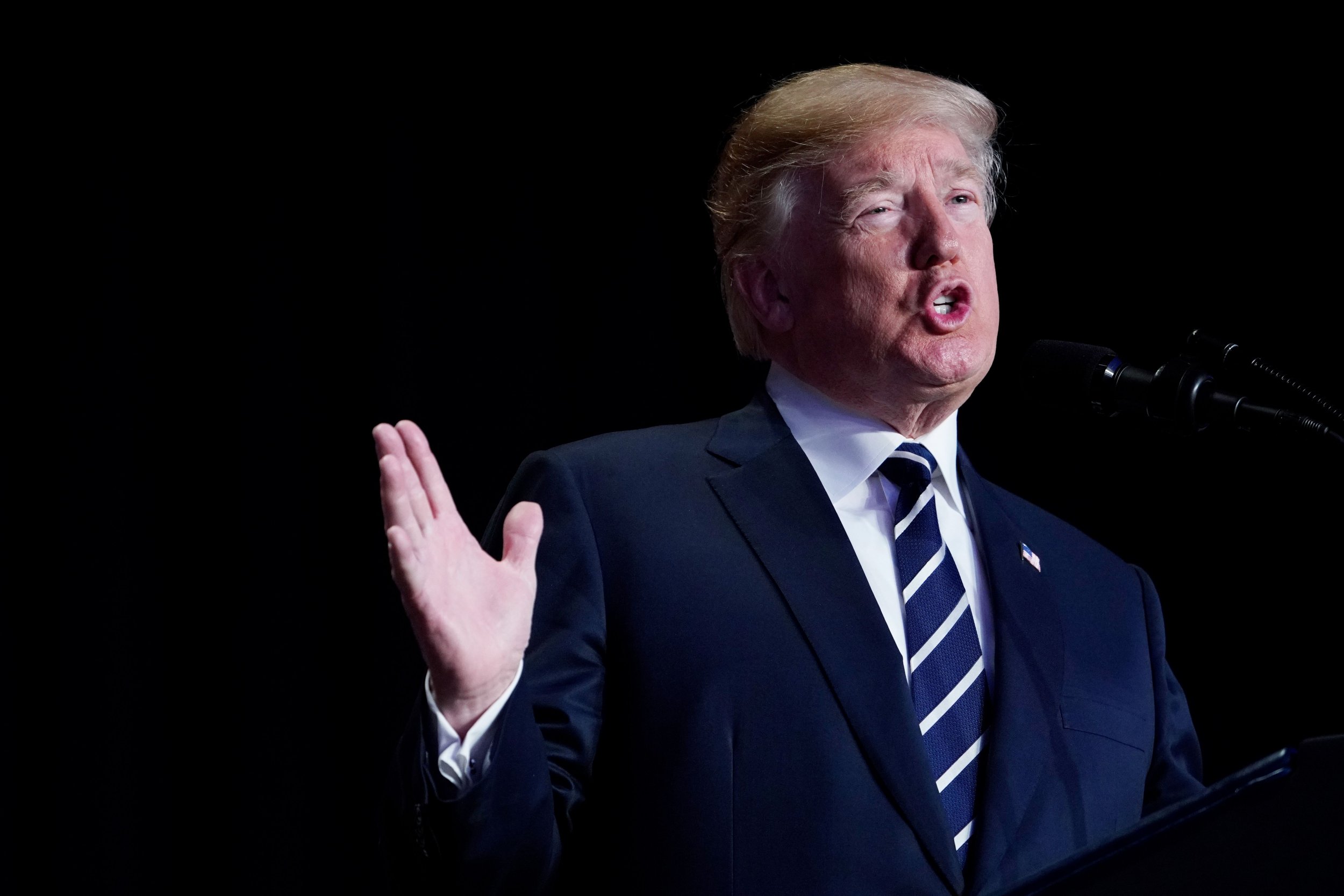 The White House will release its infrastructure plan Monday morning, but even with a finalized blueprint, details on how the Trump administration intends to fund the program and turn a $200 billion investment into $1.5 trillion remain hazy.
President Donald Trump hopes to stimulate $1.5 trillion in infrastructure investment by spending $200 billion over the next ten years—his plan relies on state and local governments and private corporations to make up the rest of the money. Local government officials will be able to apply for federal infrastructure grants and matching funds so long as they can provide a large portion of the funding themselves.
Grants or match requests will be chosen based on a rating system, the larger the share of non-federal revenue they already intend to invest in the project, the higher the score.
"The way that we get to $1.5 trillion is we could be putting 10 percent or 20 percent in terms of the cost of that project. So if it's 10 percent, that would be 10 to 1; 20 percent would be 5 to 1," said a senior White House official on a background call previewing the bill.
But the official was short on details of how the final $1.5 trillion was actually calculated. "What that number represents is what do we think that state and local governments—how will they likely respond to this program," he said. "And the reason we went from a trillion to $1.5 trillion is because we've actually received a, sort of, more enthusiastic response than we anticipated from state and local governments."
If a local government are unable to raise the necessary funds for a much-needed infrastructure project, they would still have access to existing state revolving funds and the Highway Trust Fund but would likely be unable to participate in this new incentive program.
"This is a bait and switch, it's going to raise costs for state and local governments and ultimately the taxpayers," said Democratic Congresswoman Janice Schakowsky of Illinois on a call organized by the Congressional Progressive Caucus. "The president is counting on cash-strapped local governments to put up 80 percent of the cost of infrastructure projects, this comes after Republicans squeezed state and city budgets by capping the state and local tax deductions."
The White House maintains that an 80 percent match is just a suggestion, not a requirement.
The administration would also increase infrastructure investment by funding corporate loans and activity bonds, where they say they expect up to $40 of investment for every federal dollar spent.
The senior White House official clarified that the administration intended to fund the $200 billion in spending from "savings from other areas of the federal budget," meaning cuts to other programs. The White House did specify that they would reduce spending on transit funding, which includes federal funding for Amtrak. An Obama-era grant program that focused on fixing environmental problems and reducing energy dependence will also be cut.
Details on other cuts were sparse, "we are going to eliminate a few things here and there," said the senior official. A growing number of Republican congressional leaders have called for spending and regulatory reforms to welfare programs and Medicare and Medicaid, critics say those cuts could be used to fund their tax and infrastructure programs.
The White House infrastructure plan aims to lessen the amount of red tape and long approval process involved with public works projects. Through a platform called, "one agency, one decision," they would create a lead federal organization to coordinate and work with other permitting agencies and come to a final decision on all projects within two years.
The plan would also increase workforce participation by extending Pell Grant eligibility to workers who want to receive technical training and lowering standards for professional licensing requirements and eligibility.
The $200 billion in direct federal spending breaks down into five parts. $100 billion will go to financing state and local governments projects, $20 billion will be spent to expand private activity bonds and loan programs, $50 billion to be invested in rural infrastructure and will be provided as matching block grants to state governments, $20 billion will be allocated to transformative "next-century-type" of infrastructure, and an additional $10 billion will be spent on a congressional capital fund to help with governmental accounting rules.
Senior White House officials and President Trump are expected to tour the country to explain and advocate for their plan.