'Russia Attacked the United States,' Democrat Says in Urging House to Back Trump Probe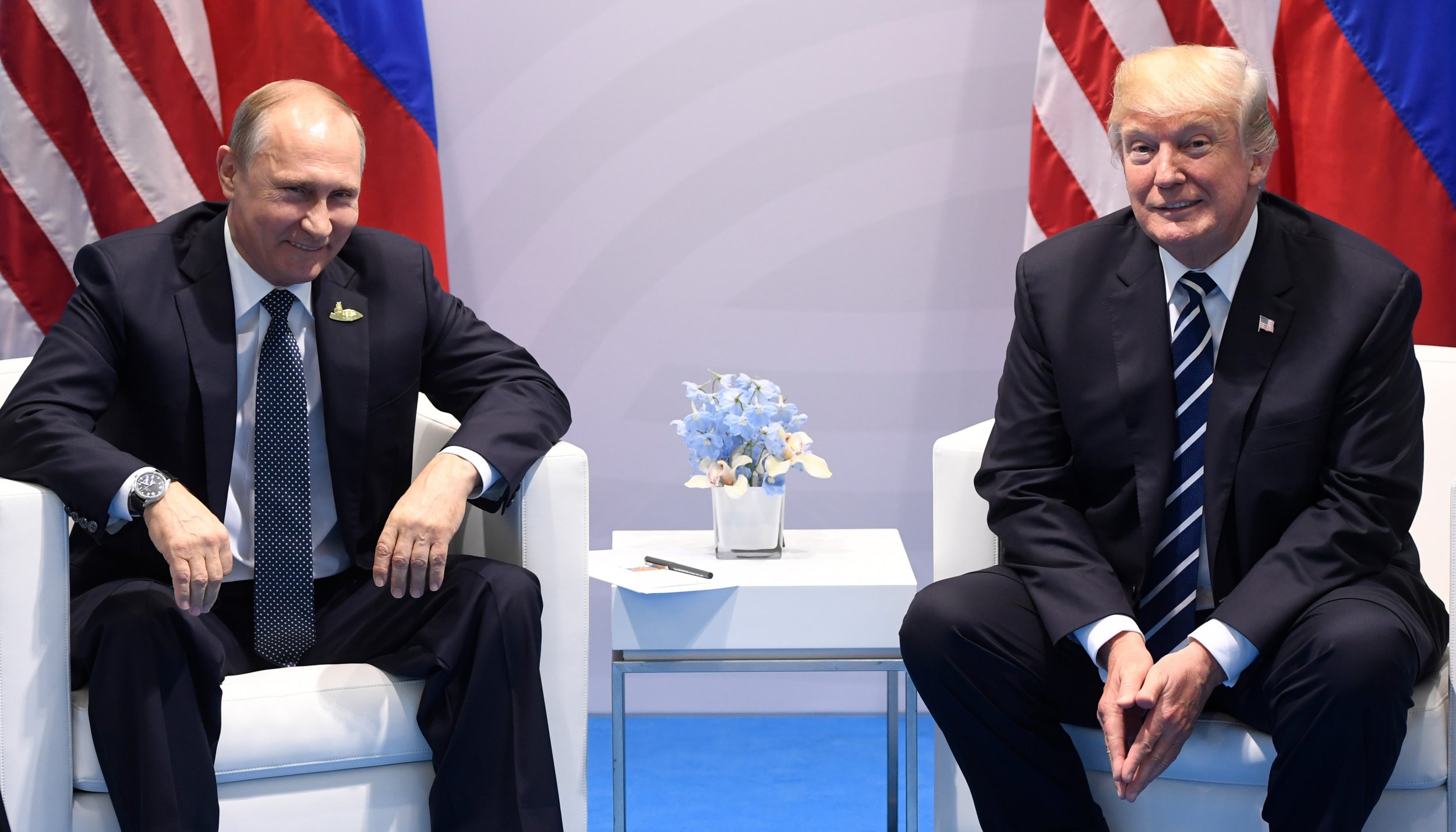 A Massachusetts congressman wants his colleagues to publicly commit to supporting the ongoing investigation into whether President Donald Trump's campaign had contact with Russian officials who interfered in the 2016 election, and he's not afraid of shaming them to get it done.
Representative Seth Moulton, a Democrat, on Wednesday afternoon planned to introduce an amendment to the House Republicans' budget resolution confirming the chamber's intent to fully fund Special Counsel Robert Mueller's probe into the situation. Any alternative, Moulton claimed in prepared remarks shared with Newsweek, could have both political and personal consequences.
"Did you ever ask what your father or grandfather did in World War II?" he was expected to say. "Our grandchildren will ask us, 'Where did we stand when Russia attacked the United States?' That's how serious this is. Think about what your grandson will say when he reads about you someday. Did you have the courage to stand up for our country, our Constitution and our values, or did you vote this down because your party bosses told you to?"
The amendment, as first reported by CNN, lays out a few key points in the still-unfolding saga centering around the Kremlin's efforts to influence the election in Trump's favor. In addition to cyberattacks and Trump's decision to fire FBI Director James Comey, it mentions the recent disclosure that Trump's son met with a Russian attorney in hopes of getting dirt on Democrat Hillary Clinton.
Moulton argues that the resolution at hand should preserve the electoral process and enable Mueller, who was appointed in May, to complete a comprehensive probe.
"This is an issue of national security that we should all be committed to supporting," Moulton was expected to argue.
A similar debate has been taking place outside the Capitol. Although about half of respondents to a PBS NewsHour/NPR/Marist College poll earlier this month said they thought Trump's links to Russia were "unethical" or "illegal," their answers fell along party lines. More than 70 percent of Republicans said Trump did "nothing wrong," while 80 percent of Democrats said the opposite.
House Speaker Paul Ryan, for his part, might not need Moulton's pep talk. The Republican has backed Mueller's investigation, saying last week that it was "absolutely unacceptable" for Russia to have meddled in the race.
"As you all know, I supported Bob Mueller being appointed special counsel," Ryan said, according to the Hill. "And I think we need to let him and his team and our investigators here follow these leads wherever they may go and follow the facts."