Donald Trump Says 'I Don't Think Iran Wants to Fight' but He's Sending More U.S. Troops to the Middle East Anyway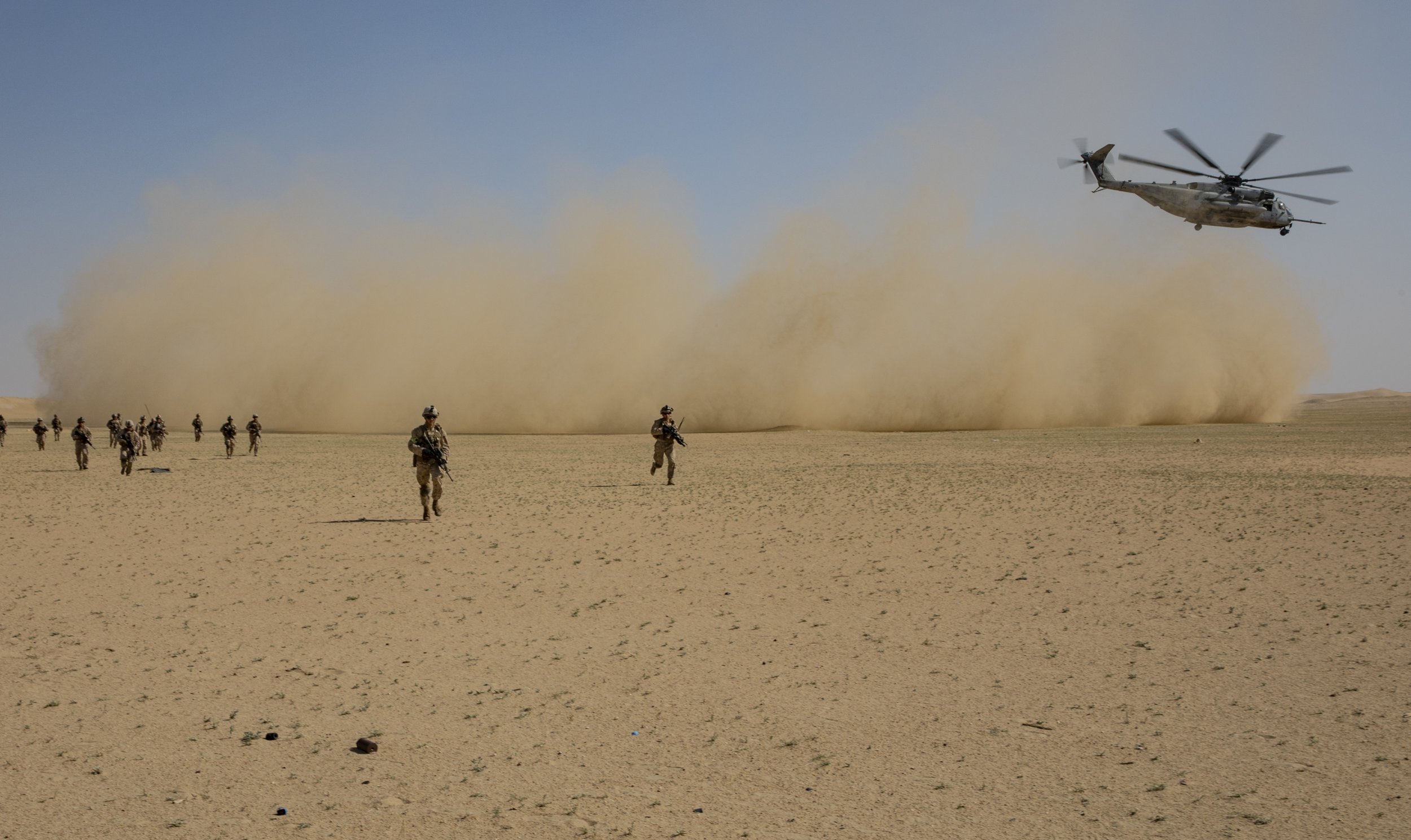 President Donald Trump said Friday he did not believe that Iran wanted a confrontation, even as he was set to send more troops to the region.
Speaking to reporters Friday in front of the White House, Trump announced he was sending "about 1,500 people" to the Middle East as a "protective" measure amid what his administration considered to be a heightened threat from Iran.
The Islamic Republic has denied wanting nuclear weapons and has so far adhered to a 2015 deal restricting nuclear production negotiated in exchange for sanctions relief. Officials in Tehran recently reconsidered their commitments to the agreement, however, a year after Trump entirely pulled out of the deal negotiated under the administration of his predecessor, former President Barack Obama, and imposed economic restrictions.
Newsweek previously reported that White House national security adviser John Bolton, an outspoken proponent of action against Iran, had acting Defense Secretary Patrick Shanahan draw up offensive and retaliatory military actions earlier this month. A scaled-down version of this plan reportedly involved up to 10,000 additional troops, but the president announced an even slimmer number Friday as he suggested Tehran was not looking for conflict.
"I think it's going to be very good in the Middle East, as you know Iran, they stage terror all over the world, they're a much different country than when I first got here; when I first got here they were in 14 different locations fighting," Trump told reporters.
"Right now, I don't think Iran wants to fight," he continued. "And I certainly don't think they want to fight with us. But they cannot have nuclear weapons, and under the Obama horrible agreement, they would have had nuclear weapons within five or six years; they can't have nuclear weapons and they understand that."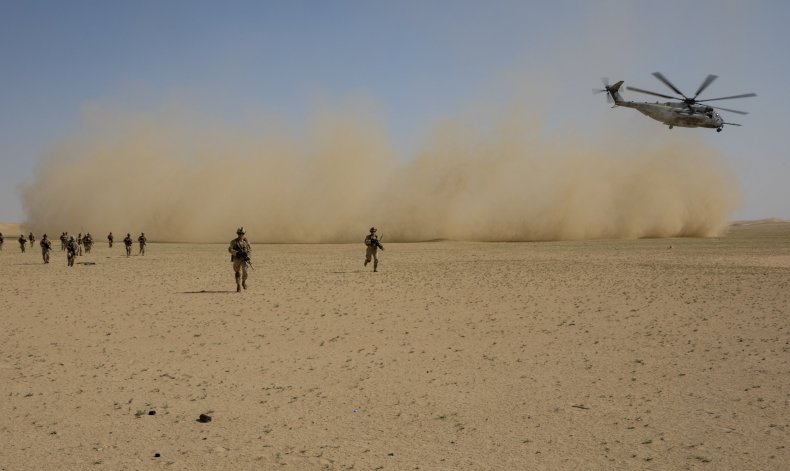 Earlier Friday, the White House had briefed Congress on a plan to send "roughly" 1,500 troops to the Middle East, "with their primary responsibilities and activities being defensive in nature," according to a document obtained by The Associated Press. The Trump administration has called on the Pentagon to bolster its presence in the Persian Gulf region amid what it claims to be a heightened threat posed toward U.S. interests by Iran.
In response to what Bolton earlier this month called "troubling and escalatory indications and warnings" regarding Iran, the USS Abraham Lincoln carrier strike group and a bomber task force were deployed to the region ahead of schedule. While little has been made public about that information, Newsweek learned that it involved satellite imagery purporting to show Iran was arming vessels with missiles near the Strait of Hormuz—the world's most important oil traffic chokepoint—and intelligence involving the activities of Iran-backed militias in Iraq, from which the U.S. has pulled diplomatic staff.
However, at least one U.S. military official and a lawmaker expressed to Newsweek doubts on the way the intelligence has been portrayed by the Trump administration, and international powers such as China, the EU and the United Kingdom—all parties to, and supporters of, the Iran nuclear deal—have called for calm.
Both Trump and Iranian officials, including Ayatollah Ali Khamenei, downplayed the prospect of a clash between their nations, but they and their administrations have continued to exchange threats. In a Fox News interview Sunday, Trump claimed he was pushing back against a "military-industrial complex" and its desire for "forever wars," but that same day he issued a direct warning to Iran, tweeting: "If Iran wants to fight, that will be the official end of Iran. Never threaten the United States again!"
Earlier on Friday, Zarif responded, "Iran will see his end, but he will never see the end of Iran."