Trump Isn't Islamophobic Because He Saved 'Thousands and Thousands' of Muslims From ISIS, Fox News Host Says
Fox News host David Asman defended Donald Trump on Monday against accusations that he is Islamophobic, arguing the president had saved "thousands and thousands" of Muslims from the Islamic State (ISIS) extremist group.
Trump has been criticized in the aftermath of the New Zealand mosque attacks on Friday, which left 50 people dead and 50 others injured. Although the president condemned the terrorist attack, perpetrated by a 28-year-old white supremacist Australian national named Brenton Tarrant, he dismissed concerns that white nationalism poses a growing threat. Tarrant reportedly published a manifesto on social media, which specifically referred to Trump as "a symbol of renewed white identity and common purpose," though he criticized the president elsewhere in the document. Many of Trump's critics pointed to the president's history of racially charged comments and anti-Muslim statements following the attack.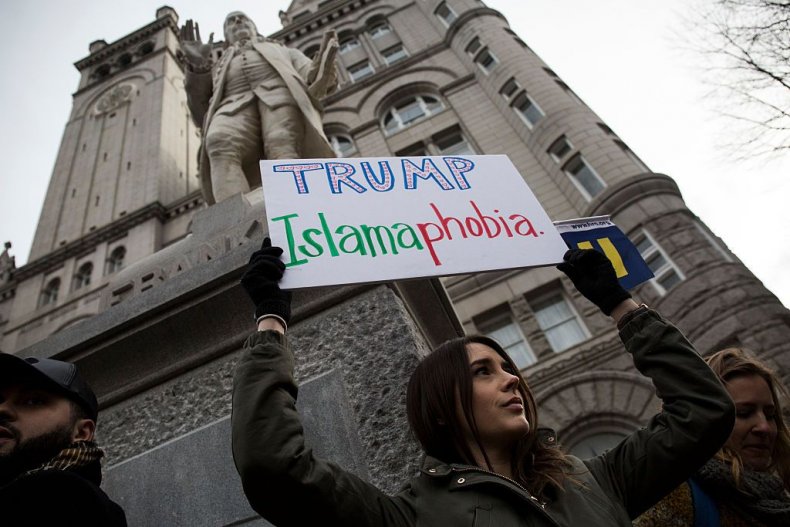 On the Fox News program Outnumbered, Asman discussed the New Zealand attack and the criticism of Trump with a panel of women. Fellow Fox host Harris Faulkner pointed to extremist violence in the Middle East.
"They [extremist groups in the Middle East] are killing Muslim women and men and children at the same time," Faulkner said. "Those attacks – they may be toward Westerners – but they are killing members of their own religious family."
Asman jumped in, pointing to Trump's efforts to combat ISIS in Syria and Iraq. "They were killing Muslims. Thousands and thousands and thousands of Muslims," he said. "People forget that were it not for this president who is now being associated with this attack, there would be thousands more Muslims being killed as a result of what ISIS would still be doing."
Although ISIS has seen its territory greatly reduced since Trump took office, Iran, Turkey, Iraq and Syria have all played significant roles in combating the group, as have several European nations. The president has already taken credit for defeating the group, despite military and intelligence experts pointing out that the extremist organization still poses a serious threat. Activists have also alleged that U.S.-led airstrikes have killed thousands of civilians during the fight against ISIS.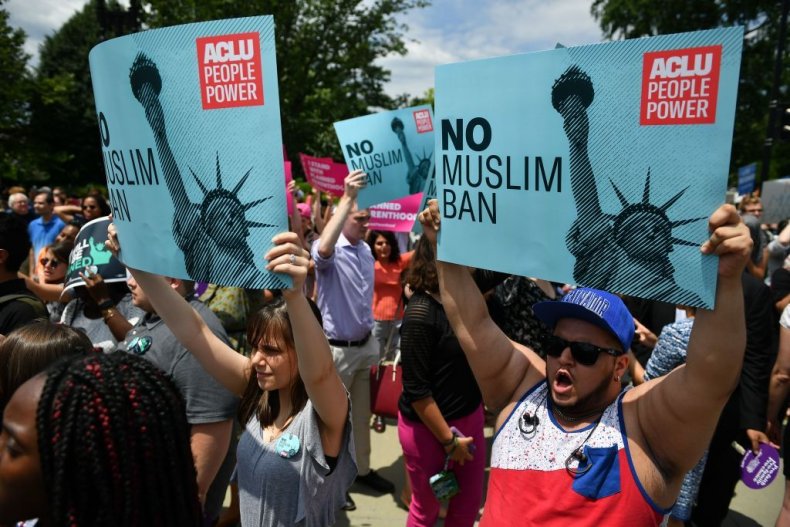 During his presidential campaign, Trump infamously called "for a total and complete shutdown of Muslims entering the United States." After taking office, his administration attempted to push through a ban on travellers from several predominantly Muslim countries. The move faced significant court challenges and was temporarily blocked. Last summer, the Supreme Court upheld the ban in a 5-4 ruling.
Speaking to CNN on Sunday, Representative Rashida Tlaib, a Democrat from Michigan who is one of two Muslim women currently serving in Congress, said the president needed to "do better" and take a strong stand against white supremacy.
"He cannot just say it's a small group of people," Tlaib said. "There's too many deaths."
"He needs to do better by us and the country," she continued. "He needs to speak up and condemn this very loud and very clearly."