Trump Isn't Coming to the Rescue. Governors and Mayors Must Work Together to Save Lives | Opinion
Since the beginning of the coronavirus crisis, it's come down to state and local government leaders to protect public health. From fighting for medical supplies and test kits to issuing life-saving stay-at-home orders, it's been their responsibility to advocate for their communities and prioritize health and safety above all.
President Donald Trump acknowledged to the nation's governors last Thursday that when it comes to reopening, "you're going to call your own shots," only to encourage protests against social distancing measures in Michigan, Minnesota and Virginia one day later. Putting aside Trump's rotating claims of having "absolute authority" and no "responsibility at all," here's the reality: States will ultimately be the ones to decide when to ease social distancing, under the Constitution's 10th Amendment, and the American people recognize that no federal agency or official knows their communities like governors and mayors do.
That's why our governors continue to be the most trusted source for critical information regarding the COVID-19 pandemic. And that's why our state and local leaders need to let go of minor disagreements, or even longstanding disdain, and get on the same page to address the main question at hand: How can we prevent further spread of this virus while returning some semblance of normalcy to our lives and livelihoods?
Already, we're seeing governors band together regionally, collaborating on a coordinated and carefully orchestrated plan to reopen businesses and schools. New York Governor Andrew Cuomo announced last week an alliance with New Jersey, Connecticut, Pennsylvania, Delaware, Massachusetts and Rhode Island to eventually lift restrictions on schools, businesses and public gatherings. Governors in Maryland and Massachusetts, speaking in defense of their constituents instead of their party affiliation, are calling for the federal government to step up testing capabilities before reopening can be considered, setting an important example for nonpartisanship.
These developments give me hope. Our state and local government leaders are starting to understand that by working together they can resist potentially haphazard federal efforts to force the country to reopen, while safely steering us out of this crisis in a measured way.
Maybe it's easier for me to say now that I'm no longer in office as mayor of Philadelphia, but I'm eager to see leaders put politics and elections aside. Besides, my philosophy has always been that good policy is good politics. I believe that if the public truly trusts that their elected officials care and are serving them and a greater good, their jobs aren't at risk.
Citizens need to feel that their concerns are being received and addressed in order to trust their local leaders' decision making. That's why government officials need to be monitoring the needs, priorities and feedback from their communities on an ongoing basis. That includes disadvantaged communities, whom many governments struggle to hear from and meaningfully engage with during normal times.
New digital polling tools give us the capacity to get all of this data straight from constituents to decision makers, even if they can't leave their homes to tell governments how they feel. From what percentage of the community is effectively social distancing, to what sources they trust most for updates, to who isn't able to cover their monthly bills, these insights are a crucial way of going beyond the number of confirmed cases and deaths to reach the truth about how the pandemic is affecting people.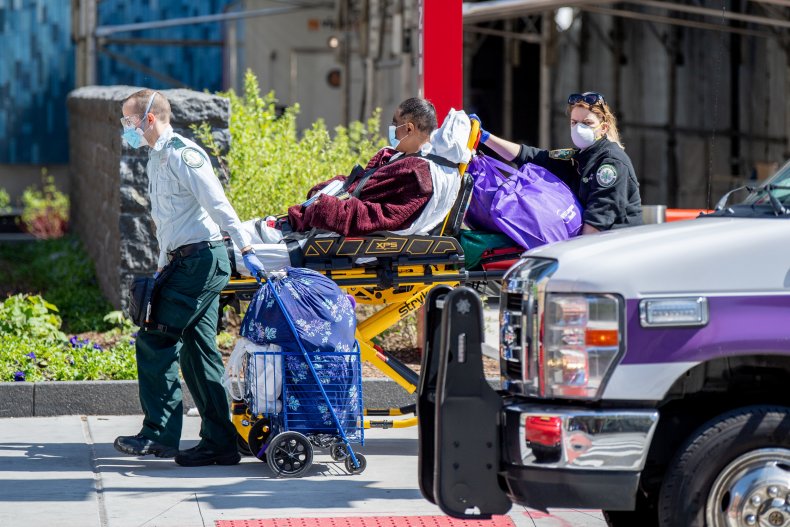 As we look toward the future, understanding who needs what kind of support will be key to how governors and mayors effectively construct a recovery plan. And a crucial part of that is knowing what kind of relief is needed in marginalized communities. African Americans have been falling ill at stunningly higher rates than other groups. Compared to counties where the majority of residents are white, majority-black counties are seeing three times the rate of infections and nearly six times the death rate. Real-time surveys found that these communities are feeling the squeeze financially, with African Americans the least optimistic that the economy will recover in the next six months, and 33 percent of Latinx Americans reporting this month being unable to pay their bills, double any other racial or ethnic group. This is the kind of information local governments need in order to triage relief and resources.
While delivering support requires state and local government leaders to work together and listen to their communities, communities themselves also have a critical role to play. From the business world to philanthropic organizations and individuals, religious leaders, the media and neighborhood-based groups, we all share an interest in ensuring health and safety for everyone and must raise our voices.
So let's keep speaking up for what we need and implore our leaders to collaborate, put aside politics and listen. We can get through this if we get through it together.
Michael A. Nutter served as the 98th mayor of Philadelphia and is a former president of the U.S. Conference of Mayors. He is a senior adviser to Elucd, a data analytics company based in Brooklyn, New York.
The views expressed in this article are the writer's own.