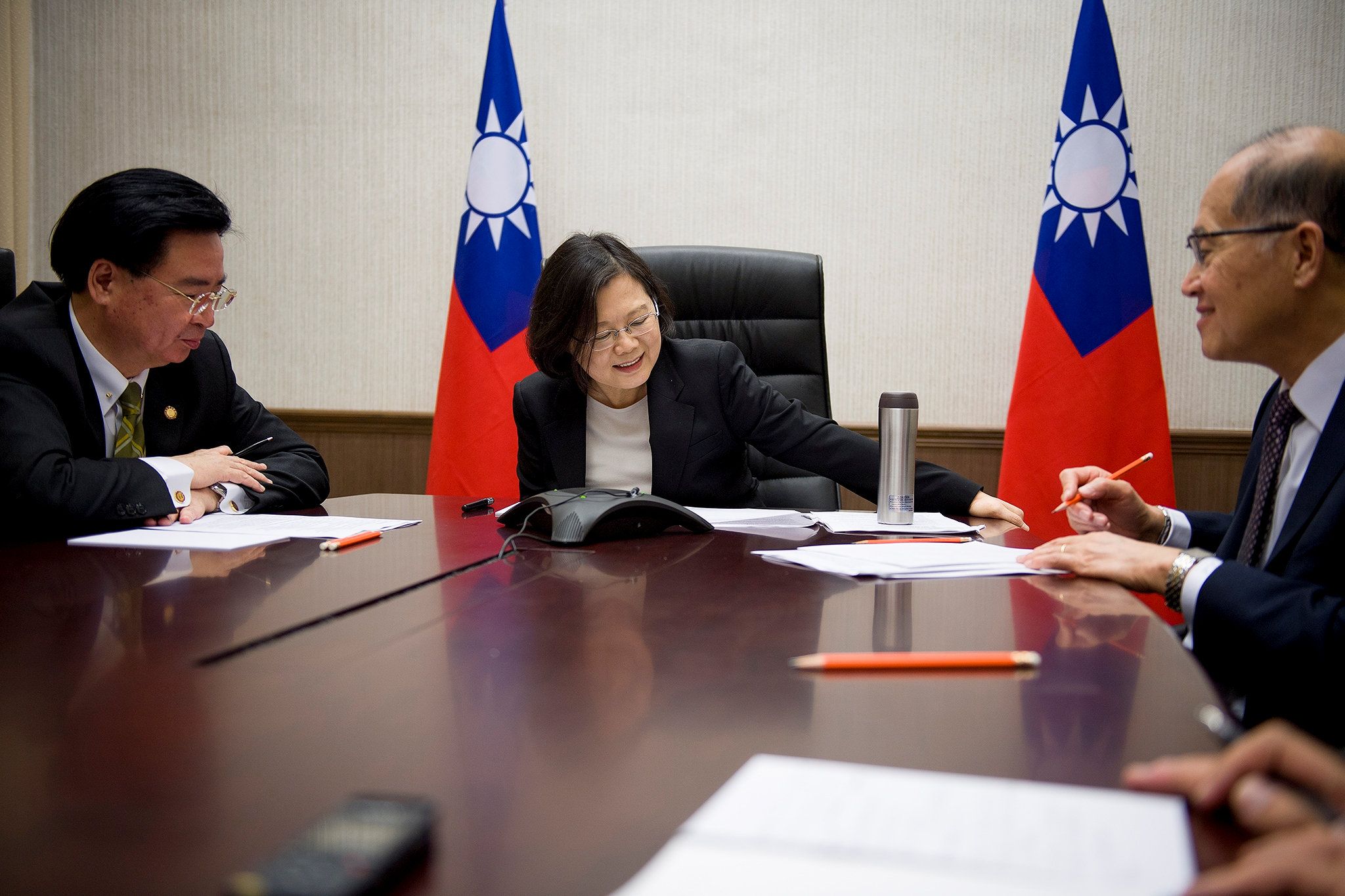 For the last few years, the American pivot to Asia has been a key pillar of U.S. foreign policy—a means of forming alliances with rapidly-growing emerging markets and containing increasing Chinese assertiveness in the region. But President-elect Donald Trump's isolationist views are raising questions over Washington's future geopolitical orientation.
Under President Barack Obama, America has forged strategic partnerships with Indonesia and Vietnam, supported the 10-member Southeast Asia trade group Asean, heavily invested in the region—with foreign direct investment almost doubling between 2013 and 2015 to $13.6 billion—and spearheaded moves to create an ambitious regional free trade pact, the 12-nation Trans-Pacific Partnership (TPP) that excludes China.
Meanwhile, China has also stepped up its investment in the region to counter U.S. overtures, take advantage of lower labor costs and limit resistance to its much disputed historical rights claim to about 80 percent of the South China Sea, one of the world's busiest international waterways, through which more than $5 trillion worth of maritime trade passes annually.
Bloomberg reported in December that Chinese foreign direct investment in six of the largest economies in Asean was set to reach $16 billion in 2016, with China becoming a sizeable investor in countries such as Thailand, Malaysia and Indonesia. But Beijing has also courted frontier markets, including Cambodia, Laos and Myanmar, where it has mainly focused on construction projects. At the same time, Chinese imports from the three countries has more than doubled in the past five years.
China's assertiveness in its own backyard and increasing competition with the U.S. has fueled populist sentiment in America, which Trump has fanned. He has angered Beijing by accusing it of currency manipulation, unfairly taxing U.S. products, militarizing the South China Sea and, most controversially, he has voiced moving away from the 'One China' policy. Long the cornerstone of bilateral relations between the two countries, the policy acknowledges that Taiwan can be regarded as part of mainland China.
But a Trump pronouncement that China is likely to have welcomed was his vow to scrap the TPP on his first day in office, describing the initiative as a "potential disaster for our country." He said he would instead negotiate "fair and bilaterally beneficial trade deals that would bring jobs and industry back onto American shores." China has reportedly viewed the TPP as part of U.S. efforts to prevent it from setting global trading rules.
It is hard to know if Trump will follow through with his promise to kill off the TPP, which cannot be ratified without the United States. But his threatening rhetoric has disturbed many Southeast Asian countries, already worried by uncertainty over America's commitment to the region. It has also given China an opportunity to promote its own free trade initiative that will bring the region closer into Beijing's orbit. Under negotiation for the past three years, the Regional Comprehensive Economic Partnership (RCEP) includes the Asean countries as well as India, South Korea, Australia, New Zealand and Japan.
In recent months, China, seemingly sensing the possibility of U.S. backpedalling in Southeast Asia, has sought to strengthen ties with three of the region's key countries, whose leaders have secured significant deals during high profile visits to Beijing. In December, Thailand's deputy Prime Minister Prawit Wongsuwan led a delegation that agreed plans to double two-way trade to $120 billion by 2020 and to extend a 5-year joint economic development plan. In November, Malaysian premier Najib Razak signed $34 billion in trade and investment agreements. The previous month, Philippine President Rodrigo Duterte caused consternation in the U.S., his country's long-time ally in the region, when he received promises of $13.5 billion worth of similar deals as part of an apparent strategic shift towards China.
Beijing is particularly keen on improved ties with the Philippines and Malaysia—whose relations with the U.S. have come under strain—in order to bolster its declared sovereignty over much of the South China Sea. Both countries are among the Asean members with overlapping claims on the waterway, where China has sparked tensions by building artificial islands.
In July, in a case brought by the Philippines, the Permanent Court of Arbitration in The Hague ruled against China, rejecting its historic claim to the disputed waters. China, which has not accepted the court's decision, now appears to be attempting to win over its rivals in the South China Sea region by offering trade and investment inducements and cooperation on other issues. Beijing has already allowed Filipino fishermen access to the Scarborough shoal, whose occupation by the Chinese had prompted Manila to bring its case to The Hague.
Given their longstanding relations with America—the Philippines and Thailand are U.S. treaty allies—it seems unlikely that Asean countries are about to fall fully into China's economic embrace. Some observers have described their growing trade and investment links with China as more of a rebalancing of ties with the rival powers. But the extent of their tilt eastward will depend on Trump's willingness to engage with the region. So far, his words have not been very encouraging. However, protectionist rhetoric aside, he is unlikely to turn his back on one of the world's fastest-growing markets.
Yigal Chazan is an associate at Alaco , a London-based business intelligence consultancy.