Trump: Israel and Arab Nations Can Find Common Cause Against Iran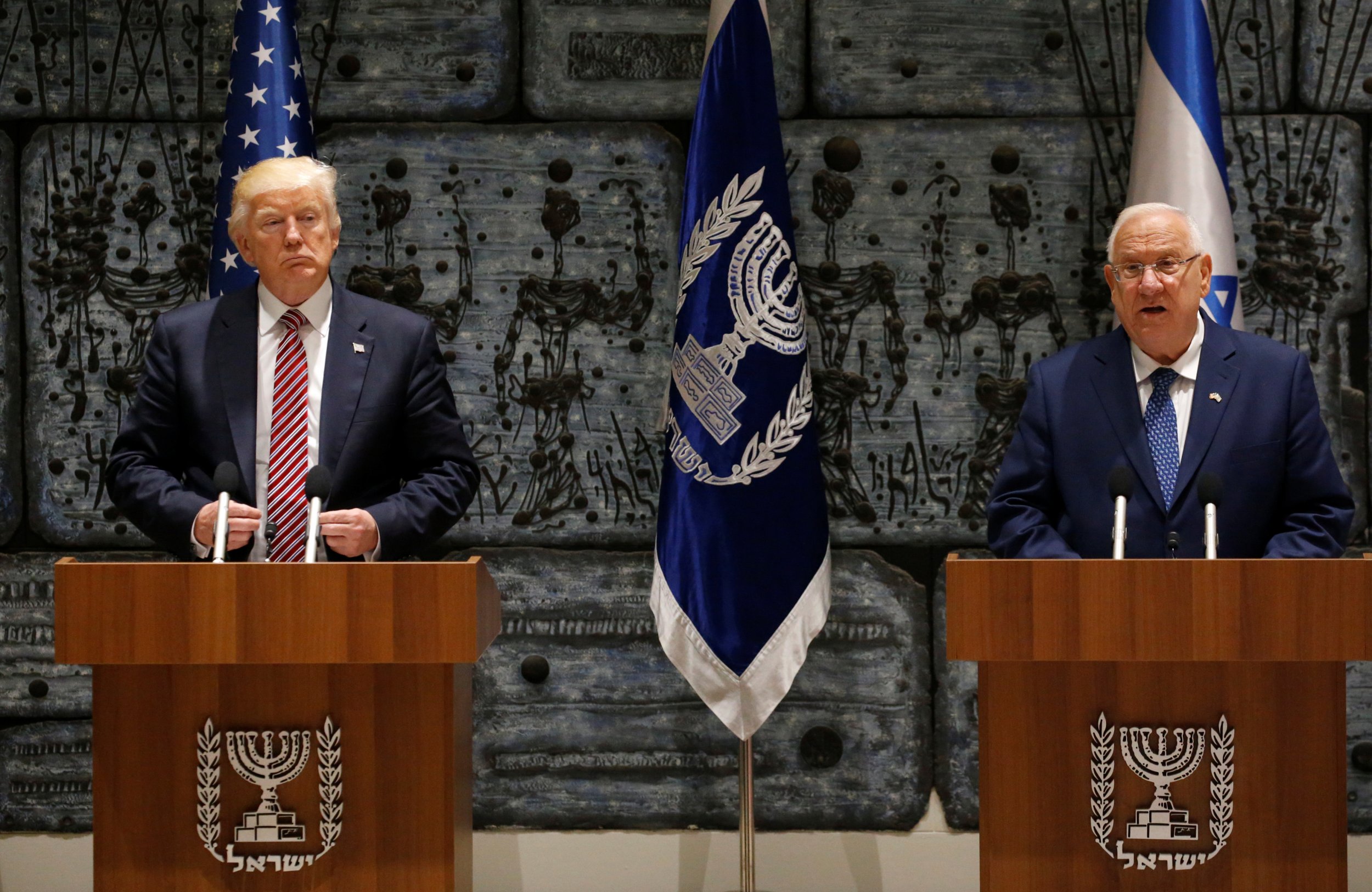 Israel and its Arab foes should unite in common cause against Iran, President Donald Trump has said in Jerusalem, expressing hope that America's allies in the Middle East might be able to cooperate to temper Tehran.
Trump made the remarks during his meeting with Israeli President Reuven Rivlin briefly after arriving at Ben Gurion Airport. The President's voyage to Israel from Saudi Arabia on Air Force One was the first-ever direct flight from Riyadh to Tel Aviv.
According to statements released by the White House, Trump said he'd seen in Saudi Arabia a growing realization there was "common cause" between Arab leaders and Israel over the "the threat posed by Iran."
Read more: Did Melania Trump Smack Donald's Hand at an Israeli Airport?
Though they do not have formal diplomatic relations, Saudi Arabia and Israel see Iran as the principal threat to stability in the region.
The two Washington allies expressed discontent with the previous administration of President Barack Obama which pursued a policy of rapprochement with the Islamic Republic through a deal that agreed to lift economic sanctions if Iran gave up its nuclear program.
Trump has threatened a far tougher line with Tehran. Speaking after his meeting with Rivlin he said Iran needed to "cease its deadly funding, training and equipping of terrorists and militias." He also told reporters: "Iran must never be allowed to possess a nuclear weapon."
As he greeted President Trump, Israel's Prime Minister Benjamin Netanyahu said Israel's hand was "extended to all nations including the Palestinians." He added that he hoped one day an Israeli Prime Minister would be able to fly from Tel Aviv to Riyadh.
Jordan and Egypt are the only two Middle Eastern nations to have recognized Israel and signed a peace agreement with the country. Nations like Syria, which is itself embroiled in a bloody internal conflict, has technically never ceased being at war with Israel since 1948.
In Iran, which severed all ties with Israel following the Islamic Revolution in 1979, the country's newly re-elected President Hassan Rouhani on Monday told the Associated Press he hoped Trump administration would "settle down."
Rouhani decisively won a presidential election on Friday, securing another four-year term. He criticized Trump's visit to Saudi Arabia, saying it held no political or practical value.