Did Trump Team Hire Israeli Spy Firm for 'Dirty Ops' Against Obama Officials?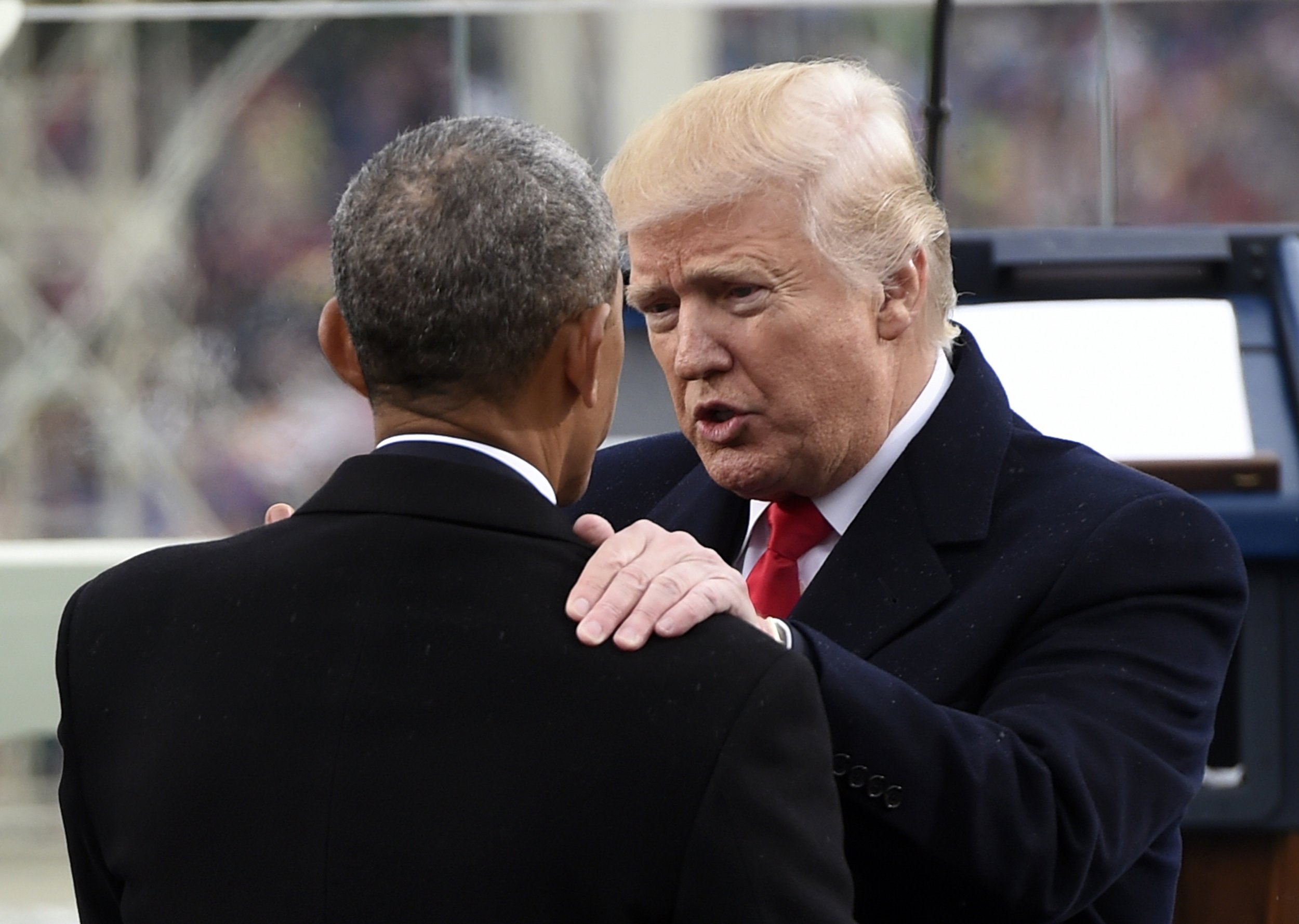 A key Obama administration official involved in the 2015 Iranian nuclear weapons agreement said he and his wife may have been targeted in a mysterious spy operation last year designed to discredit him.
Colin Kahl, formerly a national security aide to President Barack Obama and Vice President Joe Biden, described the approach in a series of tweets on Sunday following a report by the British newspaper The Observer alleging that aides to President Donald Trump hired a private Israeli intelligence firm to orchestrate "dirty ops" against him and others who helped negotiate the deal to cap Iran's nuclear weapons program. Ben Rhodes, another top Obama national security aide, also was reportedly targeted.
The Observer did not name any Trump officials or the private Israeli intelligence firm said to be involved in the plot, which was allegedly hatched when "Trump's team contacted investigators days after Trump visited Tel Aviv a year ago," according to the report. The plan was to "get dirt" on Rhodes and Kahl "as part of an elaborate attempt to discredit the deal," The Observer said. Trump has suggested he will not recertify that Iran is complying with the pact when it comes up for renewal May 12. (The U.K., Russia, France and Germany also signed the deal.)
On Sunday, Kahl said that The Observer story "triggered a very creepy memory" from a year ago.
"Last year, my wife was serving on the fundraising committee of my daughter's public charter school in D.C.," Kahl said in a 10-part tweet. "One day, out of the blue, she received an email from someone claiming to represent a socially responsible private equity firm in the U.K." The person said "she was flying to D.C. soon and wanted to have coffee with my wife to discuss the possibility of including my daughter's school in their educational fund network."
Kahl said he and his wife sensed something suspicious, starting with the discovery that the person "had all sorts of specific information on my wife's volunteer duties at an obscure D.C. elementary school." Their concern deepened when they investigated the firm's website—since deleted—which "had no depth to it" nor "detailed information about the U.K. person who reached out to my wife." They shared their findings with experts in finance and education, and "all agreed that the entire scenario seemed implausible and seemed like an approach by a foreign intelligence entity." Their attempts to entice the person into a personal meeting with his wife's school's officials failed. When the person kept insisting on meeting only with his wife, they broke off contact.
"Perhaps it was just a coincidence that this obvious scam targeting my family had all the hallmarks of an intel op and coincided with Team Trump's reported efforts to 'dig up dirt' on me," Kahl wrote, referring to The Observer report. "That I even have to think about the possibility that my family was targeted by people working for the president is yet another sign of the fundamental degradation of our country that Trump has produced."
Rhodes also denounced the alleged campaign. "This is not behavior that should be acceptable in a democracy," he tweeted Sunday. "It is thuggish, mean-spirited, and casts a chilling and threatening cloud over public service that risks extending far beyond me and Colin Kahl."
The Observer said the White House responded "no comment" to its story. White House spokeswoman Sarah Huckabee Sanders did not immediately respond to a Newsweek request for comment.
Veteran Washington foreign affairs journalist Laura Rozen told Newsweek that Kahl showed her the first email his wife got from the person, who identified herself as "Adriana Gavrilov from Reuben Capital Partners." Rozen said she recognized Reuben Capital from a New Yorker story by Ronan Farrow that described it as a cover for Black Cube, a private Israeli spy firm reportedly hired by Hollywood mogul Harvey Weinstein to dig up dirt on the women who accused him of sexual misconduct, harassment, assault or rape.
Farrow reported Sunday on another attempt linked to Black Cube: In 2017, Rhodes's wife, a former State Department official, received a proposal from a London-based film company called Shell Productions for a movie that would follow the personal lives of "government officials in the positions that determine war and peace" during times of geopolitical crisis, including "nuclear negotiations with a hostile nation." She said she found the pitch "bizarre" and never responded. Farrow said two sources told him the proposal originated with Black Cube.
Black Cube, which is staffed by former Israeli intelligence officers, denied any connection to the alleged campaign against Kahl and Rhodes.
"Black Cube has no relation whatsoever to the Trump administration, to Trump aides, to anyone close to the administration, or to the Iran nuclear deal," it told the Israeli newspaper Haaretz. "Anyone who claims otherwise is misleading their readers and viewers."
Kahl called the firm's denial "not credible," adding that "lots more will be coming out on Black Cube's role in all of this very soon," he tweeted.
Now a senior fellow at Stanford University, Kahl could not be reached for further comment as of publication.