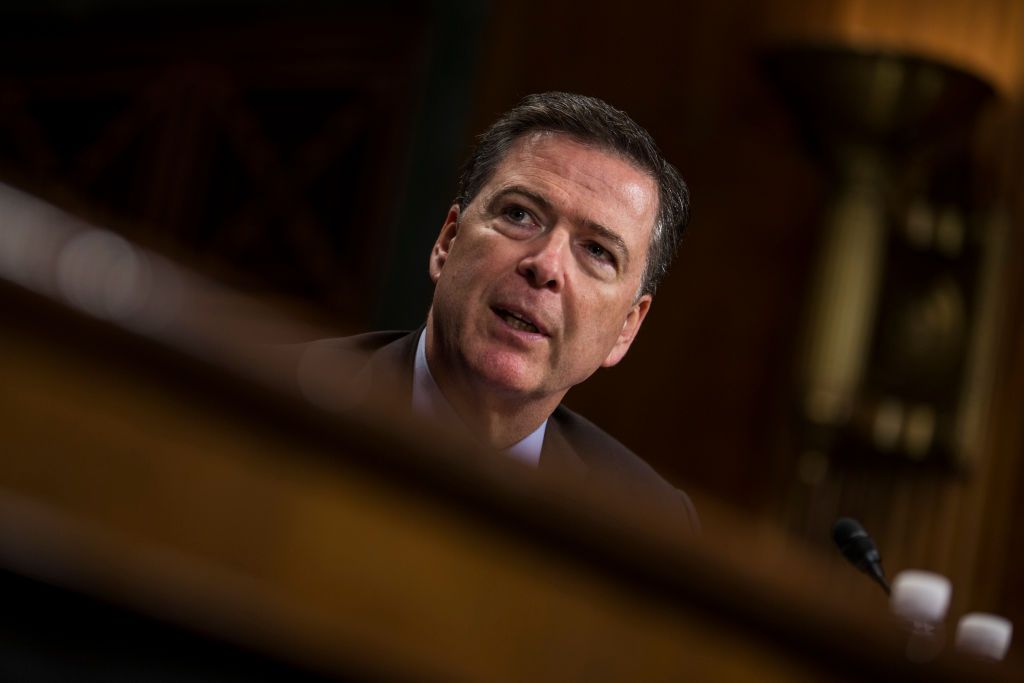 A pro–Donald Trump not-for-profit group has labeled former FBI director James Comey a "showboat" in ads to air Thursday, the day of his testimony before the Senate Intelligence Committee.
Comey "put politics over protecting America," a narrator says in the 30-second ad, titled "Showboat," which posted on YouTube Wednesday. It accuses him of being "consumed with election meddling," even as "terror attacks were on the rise."
The ad echoes the president's words in an NBC interview in May, when he called Comey a "showboat" and "grandstander" and contradicted his team by saying he had always planned to fire the FBI director. The Great America Alliance, formed out of the Great America PAC that supported Trump's election as U.S. president in November, and aims to mobilize continued support for Trump.
The ad will reportedly air on CNN and Fox News on Thursday, when Comey will deliver his much-anticipated testimony before the Senate committee, which is investigating allegations that Moscow interfered in the U.S. election and that Trump officials colluded with Russia before and after the vote.
It will be Comey's first public testimony since his shock firing in May. At the time of his dismissal, Comey was leading an FBI investigation into alleged complicity between Trump officials and Russian agents during the 2016 presidential election campaign. Two separate Congressional panels and a special counsel are investigating the allegations, and on Thursday Comey is expected to testify about his meetings with Trump.
He will also be quizzed generally on the FBI investigation into the Russia-Trump claims.
The TV spot highlights mistakes Comey made in his testimony to Congress about an investigation into Hillary Clinton's use of a private email server. In May the FBI sent a letter to Congress saying Comey had made a mistake when he said in testimony days earlier that Clinton's aide Huma Abedin had sent "hundreds of thousands" of emails from her boss to her husband, some of which contained classified information.
The Great America Alliance's ad also says that Comey has refused to use the expression "Islamic terrorism," a Trump campaign criticism of Democrats.
"James Comey: just another DC insider only in it for himself," the ad concludes.
The organization is not obliged to reveal its donors, and founder Eric Beach told the Associated Press that no-one at the White House requested the ad, which echoes statements from the Trump administration.