Trump in Japan: What Will the Picky President Eat in the Country Known for Its Food?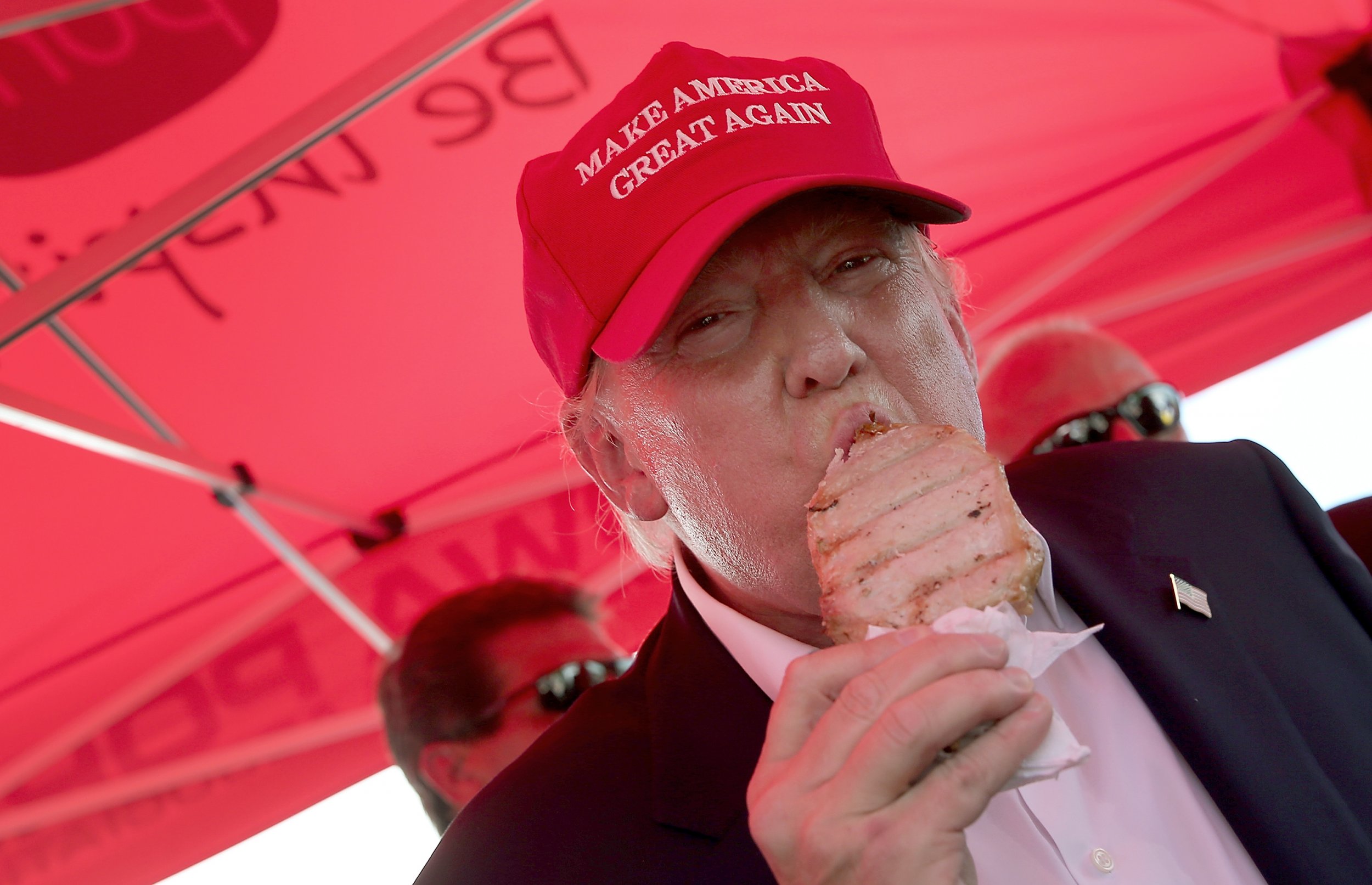 President Donald Trump's five-country Asian tour is packed with meetings and events discussing thony issues such as trade agreements and the North Korean threat, but one thing that he won't have to worry about is where to find a good steak.
Ahead of the trip to a country known for its strict etiquette, Trump's staffers were reportedly worried the president would say or do something embarrassing and offensive, but Japanese Prime Minister Shinzo Abe is doing his best to make Trump feel at home.
Abe, who took Trump's predecessor Barack Obama to a world-famous sushi restaurant when the president visited in 2014, booked a table for an intimate dinner at one of Tokyo's best-ranked grill restaurants to take place on Sunday, mindful of Trump's widely reported love for overcooked steaks and his dislike of raw fish.
"[Abe] chose the restaurant for Trump, who likes steak dishes," a government official told Japanese publication The Yomiuri Shimbun, which described the restaurant as specializing in teppanyaki, a style of Japanese cuisine that uses an iron griddle to cook food.
Trump has often shared his love of steak with foreign dignitaries, treating Chinese leader Xi Jinping to dry-aged steak and whipped potatoes at his Florida's Mar-a-Lago resort in April, as Politico reported. The meal concluded with "the most beautiful piece of chocolate cake" and an order to launch a missile strike against a Syrian airfield in retaliation for the country's use of chemical weapons in a rebel-held area.
The president is also a fan of fast food, with the short-lived White House Communications director Anthony Scaramucci once touting Trump's enjoyment of pizza and cheeseburgers as what sets him apart from members of the elite.
It remains unclear whether he will be able to try the $51-burger created in his honor and by the Japanese branch of the American steakhouse chain BLT Steak (one of its U.S. branches is located inside the Trump International Hotel in D.C.).
As someone who does not drink alcohol, Trump is unlikely to try Japan's traditional rice wine, sake, but considering his love of Coca Cola—he gets a can delivered to the Oval Office as soon as he presses a red button—Trump may also enjoy the wide variety of bold-flavoured soda pops available only in Japan, like the recently-released coffee-flavoured variety or the healthier and more exotic oyster and turmeric-flavored energy drink.