Trump Can't Get Rid of Jeff Sessions; Attorney General Won't Replace Roy Moore in Alabama Senate Race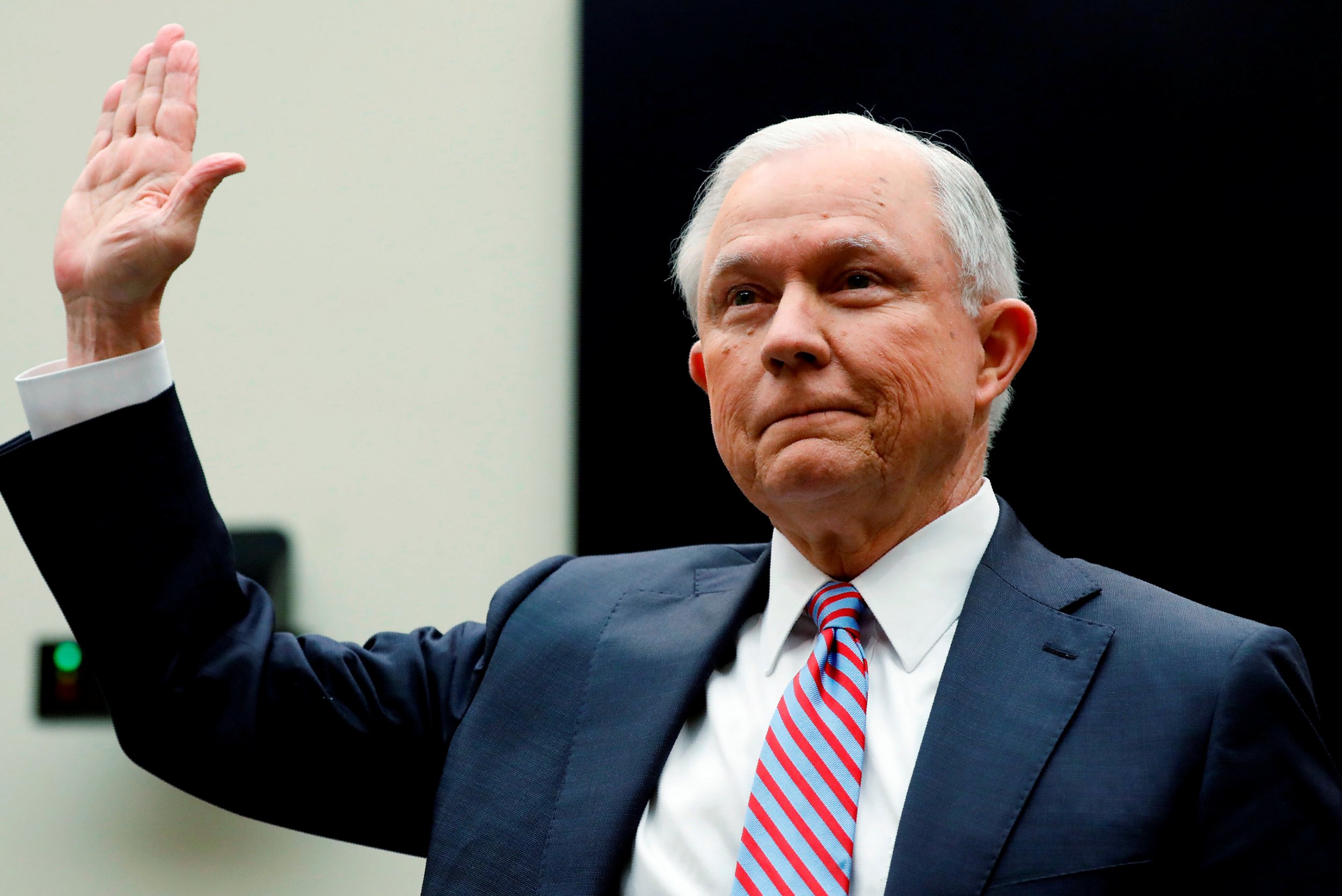 U.S. Attorney General Jeff Sessions won't step down to serve again as an Alabama senator, a Justice Department source said Wednesday—which could leave a hole in the state's Senate race if Roy Moore heeds the GOP calls to stop his campaign over sexual assault allegations.
"He's been telling people in Alabama he's not interested," the department source told Newsweek.
Some of the Republicans telling Moore to drop out have suggested running Sessions in his place as a write-in candidate for the special election next month. But Sessions's entry would inevitably raise tensions within the Republican Party and in Alabama, where voters chose Moore over Senator Luther Strange in a September primary.
Sessions has not publicly commented about Moore's scandals.
His refusal to run could be a blow to Senate Majority Leader Mitch McConnell (R-Ky.), who has pushed for Sessions to return and even suggested the Senate vote to expel Moore if he stays in the race and wins.
"It appears as if the only option would be a write-in and that's very seldom successful," McConnell said.
Only one sitting senator—Lisa Murkowski, a Republican from Alaska—entered office through a write-in campaign. McConnell said she could be an example to follow now.
"She was totally well-known and extremely popular," McConnell said. "The Alabamian who would fit that standard would be the attorney general, who is totally well-known and extremely popular in Alabama."
McConnell has said he believes Moore's accusers, and he is among about 30 prominent Republicans who have demanded the former judge quit his campaign.
The lack of another option has left Republicans scrambling this week. With the December 12 election less than a month away, five women have accused Moore of making sexual advances when they were teenagers and he was in his 30s. Sessions's last-minute candidacy has been the only plausible plan floated by party leaders, though there hasn't been serious discussion of who would replace him in the Justice Department.
Trump and Sessions have butted heads many times, and the president has made no secret of the tensions. The New York Times in September reported that Trump had humiliated and berated Sessions in the Oval Office after the appointment of special counsel Robert Mueller, and had pushed him to resign—a claim that both Trump and Sessions later denied.
In early November, Trump told ABC News's Jonathan Karl he didn't know whether he would fire Sessions if the Justice Department didn't investigate Hillary Clinton's email scandal.
"I'm really not involved with the Justice Department. I'd like to let it run itself. But honestly they should be looking at the Democrats. They should be looking at Podesta and all of that dishonesty," he said at the time. "They should be looking at a lot of things and a lot of people are disappointed in the Justice Department, including me."
Moore's Democratic opponent Doug Jones is polling 12 points ahead of him, according to a new poll by the National Republican Senatorial Committee. In early October, Moore was ahead by 16 points in the same poll.
Moore maintains that he's innocent, calling the accusations a "witch hunt" and a politicized effort to derail his campaign. His attorney held a press briefing on Wednesday again denying the allegations, saying the yearbook an accuser said Moore signed with "Love, Roy Moore D.A.," was fake. The attorney, Phillip Jauregui, demanded that the accuser release the book.