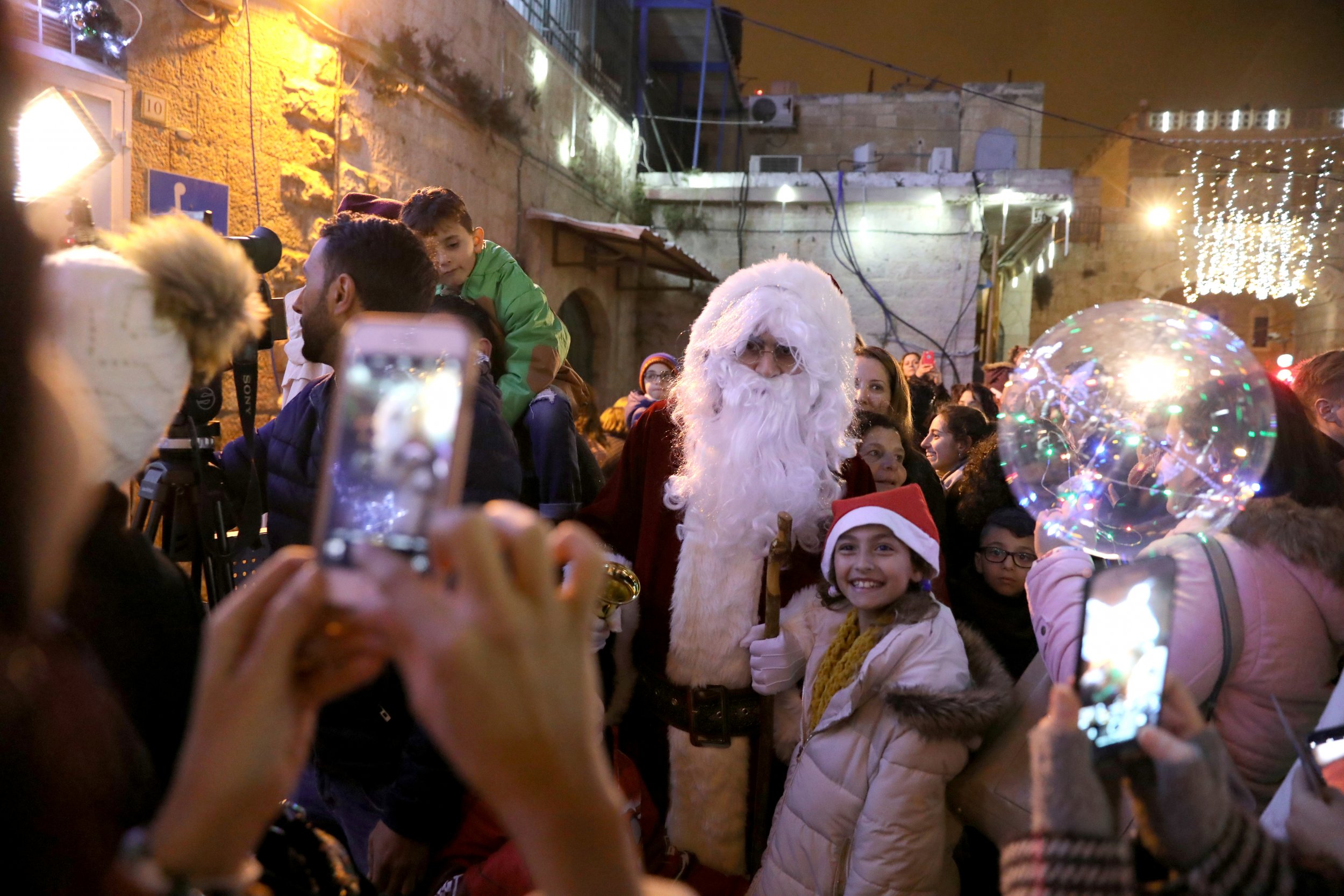 Nazareth, the mostly Muslim town in current-day Israel where Christians believe Jesus Christ was raised, canceled all Christmas celebrations this year, saying that President Donald Trump had taken the joy out of the holiday.
The decision by Mayor Ali Salam to cancel festivities was made in protest of Trump's decision to recognize Jerusalem as the capital of Israel, a move the Muslim mayor, who once compared himself to Trump, found offensive.
"Our identity and faith aren't up for debate," Salam said during a press conference Thursday. "The decision [by Trump about Jerusalem] has taken away the joy of the holiday, and we will thus cancel the festivities this year."
The cancelation will cost the historic town severely as the annual festivities—including a Christmas market, a parade, and multiple concerts—draw tens of thousands of pilgrims.
But this year the mayor determined that the situation in the region is too fraught for joy because of Trump's decision to recognize Jerusalem as the capital of Israel. Salam also called Trump "wretched" and said he had stabbed Palestinians in the back.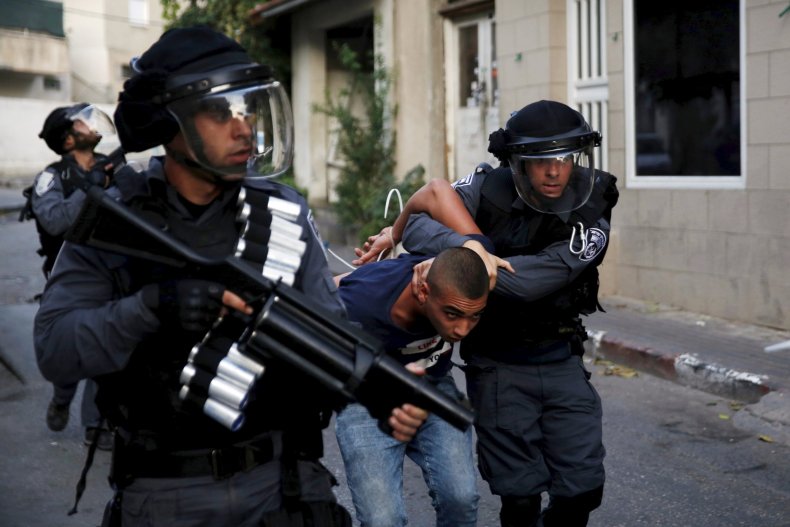 Trump's controversial decision drew criticism from Muslims around the world and from many important U.S. allies. The status of Jerusalem is at the center of Israel's conflict with the Palestinians because the city is sacred to Judaism and Islam. Half of Jerusalem has been envisioned as the future capital of a Palestinian state, if a two-state solution is reached between Israel and Palestine. For many across the Arab world, Trump's announcement put an end to any chance of a peace agreement.
Protests have rocked the Middle East and Muslim countries in Asia, and several people have died as a result. On Wednesday, the Organization of Islamic Cooperation, an umbrella group of 57 Muslim countries, met in Istanbul and issued a communiqué denouncing Trump's decision.
Many Israeli leaders support Trump's decision, claiming that Jerusalem is the undivided capital of Israel. But the response of Nazareth's mayor demonstrates that the decision was not universally popular in Israel.
Nazareth is one of the holiest cities for Christians because it is where the angel Gabriel allegedly told the Virgin Mary that she would give birth to Jesus. The Christian savior also grew up in the town, according to the New Testament. Today, however, around two-thirds of the population in Nazareth is Muslim.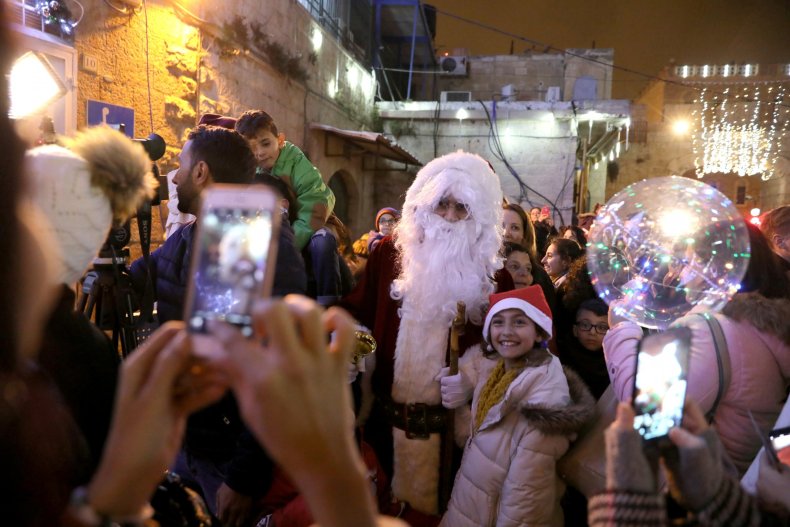 About 20 percent of Israel's overall population is Arab, and many of the country's Muslim citizens are unhappy with Trump's recognition of Jerusalem as the capital of a Jewish state. Dozens of Arab Israelis demonstrated outside the American embassy in Tel Aviv this week and waved Palestinian flags.
The Brotherly Covenant, an organization devoted to incorporating Christians into Israeli society, said the decision to cancel festivities in Nazareth "harms Christians in Israel and in the world on their holy day."