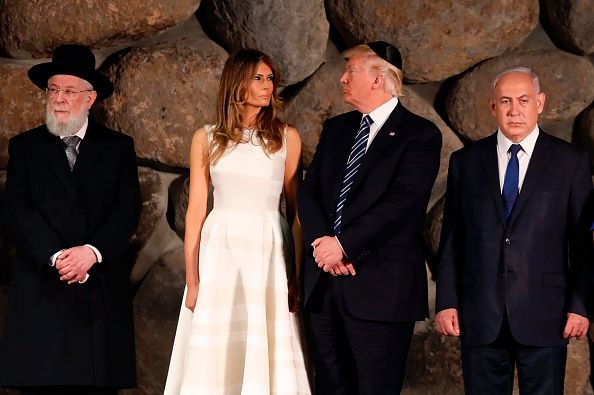 President Donald Trump and Jews: Oy, it's complicated.
A claim in Michael Wolff's Fire and Fury book that Trump knows who is Jewish in his administration to a "creepy" extent is just the latest accusation of the president's sometimes unsettling attitude toward Jewish people. Despite his daughter Ivanka converting to Judaism to marry Jared Kushner, and his own insistence that he is an ally of Judaism, Trump has a long history of remarks and actions that were widely seen as insensitive to Jews and supportive of anti-Semitism, which started years before his presidency. Even in his brief political career, Trump's regard for Jews has often left many officials and voters confused or horrified.
These are just some of the incidents that have happened during Trump's campaign and presidency:
1. Former Secretary of State Henry Kissinger described the atmosphere in the White House as a "war between the Jews and the non-Jews," according to Fire and Fury.
Kissinger, who was in office during Richard Nixon and Gerald Ford's administrations, told Wolff that Trump and former chief strategist Steve Bannon were often at odds with Trump's Jewish family members, Jared Kushner and Ivanka Trump.
"For Trump, giving Israel to Kushner was not only a test, it was a Jewish test," Wolff wrote. "The president was singling him out for being Jewish, rewarding him for being Jewish, saddling him with an impossible hurdle for being Jewish — and, too, defaulting to the stereotyping belief in the negotiating powers of Jews."
2. Trump appeared to play on Jewish stereotypes in a speech to the Republican Jewish Coalition in December 2015, saying that he wouldn't get support from the audience because he was too rich to be bought. His comments drew criticism from the National Jewish Democratic Council, which said his remarks were "offensive."
"I know why you're not going to support me. You're not going to support me because I don't want your money," he said.
"Is there anyone in this room who doesn't negotiate deals?" he said later in the speech. "Probably more than any room I've ever spoken."
3. Trump refused to condemn anti-Semitic vitriol against a Jewish journalist who profiled Melania Trump after his supporters sent the writer death threats. Julia Ioffe, who wrote about the first lady for GQ in April 2016, was subject to anti-Semitic attacks online, including doctored images of her wearing a Holocaust-era Jewish star, and threats that she would be "sent back to the oven."
When Trump was asked whether he had a message for supporters threatening Ioffe, he replied, "I know nothing about it. You'll have to talk to them about that," and instead criticized the "dishonest" media. The Daily Stormer, a neo-Nazi website which had encouraged followers to tweet hatred at Ioffe, saw Trump's lack of condemnation as encouragement. "We interpret that as an endorsement." Andrew Anglin, founder of the website, told the Huffington Post.
4. Trump was slow to disavow his support during the 2016 campaign from white supremacist and former Ku Klux Klan leader David Duke, switching his story on the controversy several times. Trump initially condemned Duke, then told CNN's Jake Tapper in February 2016 that he didn't know about the situation, and hedged when Tapper asked whether he unequivocally disavowed the Klanman's support. Trump later said a "very bad earpiece" had made it difficult to hear Tapper's questions about Duke.
"Just so you understand, I don't know anything about David Duke. OK? I don't know anything about what you're even talking about with white supremacy or white supremacists," Trump told Tapper. "So, I don't know. I don't know, did he endorse me or what's going on, because, you know, I know nothing about David Duke. I know nothing about white supremacists."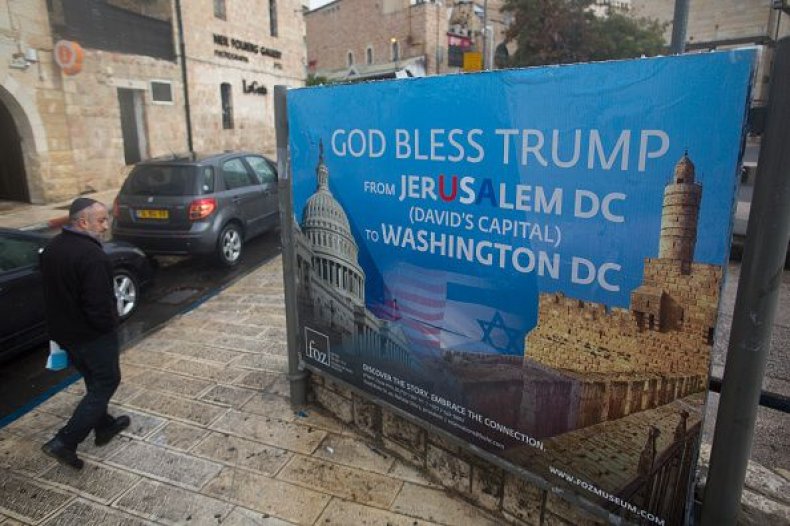 5. In November 2017, Trump tweeted out an article from a website that publishes and promotes anti-Semitic conspiracy theories. The article, which was an "accomplishment list" of Trump's time in office thus far, came from magapill.com, which pledges to ensure that his legacy is properly documented" and warns that "President Donald Trump is only the beginning."
The site has claimed that "certain bloodlines" have corrupted banking, and published a flow-chart meant to demonstrate Jewish influence in the industry, in addition to several conspiracy theories about Hillary Clinton, like that her campaign was behind the murder of DNC staffer Seth Rich.
6. In July 2016, Trump also tweeted an image of a six-pointed star next to Hillary Clinton, with money in the background, which was seen as harkening to Jewish stereotypes and hinting at anti-Semitic views. Trump deleted the tweet, replacing it with an image that used a circle in place of the star, but never apologized for the initial image, which he and his campaign insisted was just a "basic star" or sheriff's star. The image, according to Mic, originated on 8chan's /pol/, an alt-right-friendly message board filled with anti-Semitic memes.
7. Trump had a testy response for a Jewish reporter who asked him about his response to anti-Semitic incidents and threats in February 2017. Jake Turx, a White House correspondent for Ami Magazine, an Orthodox Jewish publication, asked the president about his possible response to anti-Semitism across the country, starting his question by saying that he was not accusing Trump of being anti-Semitic himself. Trump misunderstood, and told Turx to "sit down" and be "quiet."
Trump proclaimed himself "the least anti-Semitic person that you've ever seen in your entire life." He criticized Turx for what he thought was a "very insulting question," and said that it showed how unfair the press treated him.
8. On Holocaust Remembrance Day in January 2017, Trump issued a statement that omitted any mention of Jewish people or anti-Semitism, drawing criticism from the Anti-Defamation League and the Anne Frank Center for Mutual Respect. Rather than mention the millions of Jews killed during the Holocaust, the statement spoke generally of good versus evil.
"It is with a heavy heart and somber mind that we remember and honor the victims, survivors, heroes of the Holocaust," it said. "It is impossible to fully fathom the depravity and horror inflicted on innocent people by Nazi terror."