Trump Questions Why Joe Biden Hasn't Been Endorsed By Barack Obama, Suggests 'Big Secret' Is To Blame
President Donald Trump took aim at a 2020 Democratic candidate on Monday, asking why former Vice President Joe Biden hasn't recieved an endorsement from former President Barack Obama.
Trump's comments came during an exclusive interview with The Hill, where the president pondered what could be preventing Obama from endorsing Biden — who is leading most Democrats in many polls and topping Trump in others.
"How he doesn't get President Obama to endorse him — there has to be some reason why he's not endorsing him. He was the vice president. They seem to have gotten along. And how President Obama's not endorsing him is rather a big secret," Trump said, before asserting that Biden's explanation of asking Obama not to endorse him is a lie.
"Then he goes and lies and said, 'I asked the president not to endorse me.' Give me a break," the president told The Hill.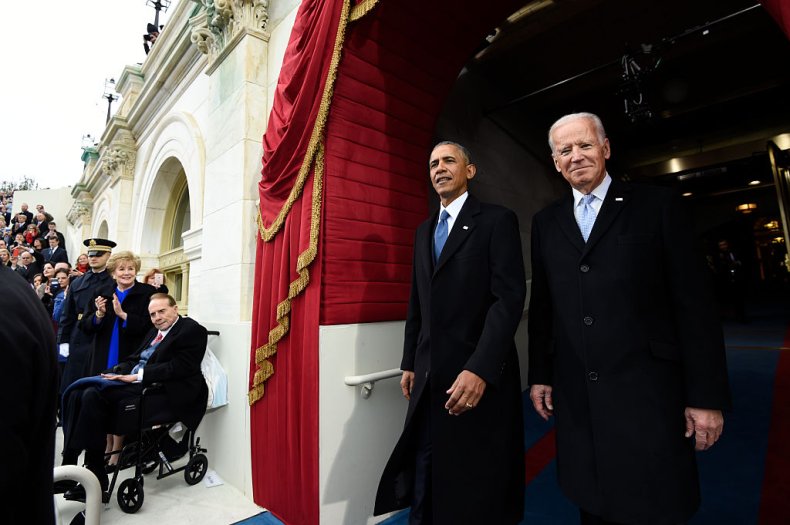 Shortly after Biden announced his 2020 candidacy, an Obama spokesperson released a statement praising the former Delaware senator, saying, "President Obama has long said that selecting Joe Biden as his running mate in 2008 was one of the best decisions he ever made. He relied on the Vice President's knowledge, insight, and judgment throughout both campaigns and the entire presidency. The two forged a special bond over the last 10 years and remain close today."
However, the statement stopped short of an endorsement, raising some eyebrows and prompting questions to Biden about why. In response, Biden said he had asked Obama not to endorse him because who ever wins the Democratic nomination should "win it on their own merits."
Trump appeared to take issue with Biden's answer, telling The Hill that the former vice president was embarrassed about Obama not endorsing him and chose to lie about it.
"So, it could be that President Obama knows something because there is something going on in that brain of his," Trump said.
When asked what is going on in Biden's mind, the president said that he thinks Biden is "off."
"He's different. We've all known him a long time. I've seen him for a long time. Frankly, he looks different, he sounds different, and he thinks different. Other than that, I hope he does very well," Trump said.