Trump Security Pick John Bolton Welcomed by Israelis, Reviled by Palestinians
President Donald Trump's pick for national security adviser has divided opinion nowhere more than the Middle East, where Israelis lauded his appointment and Palestinians decried it as another blow for their hopes of statehood.
Trump announced on Thursday that John Bolton, a Fox News pundit and former United Nations envoy under George W. Bush, would replace military general H.R. McMaster. On April 9, he will become Trump's third national security adviser in just over a year.
Israel's right wing has expressed glee at Trump's positions on the conflict—for example, ordering the relocation of the U.S. Embassy to Jerusalem from Tel Aviv—as well as a number of his appointments, the latest being Bolton, who is viewed as supportive of Israel. Bolton has also advocated taking a strongly adversarial position toward Iran.
"President Trump is continuing to appoint true friends of Israel to senior positions. Bolton stands out among them," Israel's far-right Justice Minister Ayelet Shaked said. "The Trump administration is turning out to be the most friendly administration to Israel ever."
Environment Minister Ze'ev Elkin said that Bolton had been "unquestionably a friend of Israel for many years, including in his position as U.S. ambassador to the U.N."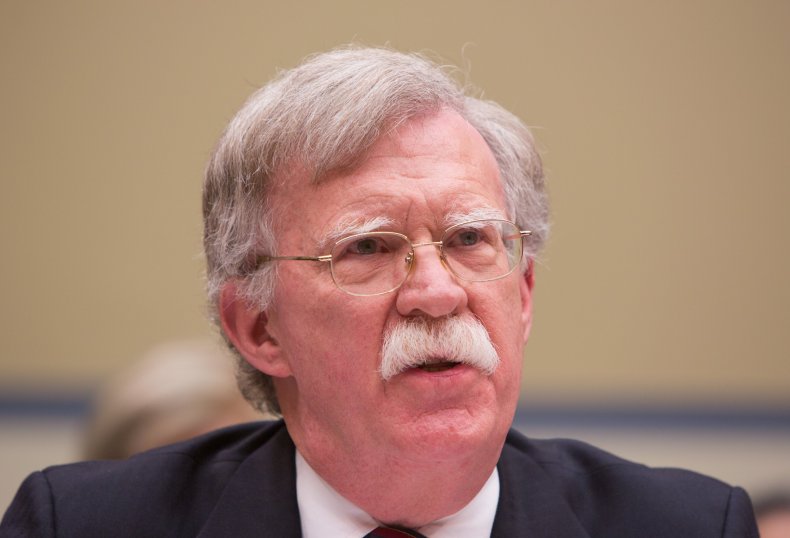 Bolton supported the claim of Shaked's party colleague Education Minister Naftali Bennett that the idea of a Palestinian state was dead after the election victory of Trump in November 2016.
He has also previously suggested that the Hamas-controlled Gaza Strip, which has its access overseen by both Israel and Egypt, should be given to Egypt, while the West Bank should return to Jordan, after it lost the territory in the 1967 Six-Day War.
Bolton's appointment, in the mind of Palestinians, is symbolic of a wider effort to discredit Palestinian claims to equal rights, statehood alongside Israel and an end to a military occupation in the West Bank.
"This man has a long history of hostility to Palestinians, dating to when he was at the United Nations, where he was protecting Israeli immunity," Palestine Liberation Organization (PLO) official Hanan Ashrawi told Agence France-Presse news agency.
She said that Bolton's ascension will "lead to a devastating reality for Palestine and the region," adding that he had clubbed together with "extremist Zionists, fundamentalist Christians and white racists."