Trump, Johnson, Merkel, Macron: This NATO 'Leaders Meeting' Is Anything But | Opinion
The NATO "Leaders Meeting" in London this week features a cast of presidents and prime ministers who have left the alliance without the leadership it needs to tackle today's security challenges, which are unlike any since the end of the Cold War.
These threats include the ongoing Russian-led war in Ukraine; Moscow's destabilizing violations of airspace and arms control treaties, as well as its efforts to undermine democracy on both sides of the Atlantic; instability in Libya; Turkey's war in Syria; and Chinese attempts to gain economic and electronic dominance in Europe. Especially at a time like this, to see Western unity and vision in such short supply is alarming.
Nearly all the many U.S. diplomats I've spoken with in roughly two decades of studying, researching and writing about NATO are fond of saying the alliance works best when America leads. Today, the evidence of Washington's leadership is mixed at best. Certainly, at the departmental level, it seems the Defense and State Departments are working to ensure the alliance has capable, ready forces at its disposal, and senior leaders of each department recognize the critical role NATO plays in U.S. security.
However, with renewed revelations that President Donald Trump has repeatedly pushed to get the United States out of NATO, friends and foes alike have concerns over the strategic orientation of American national security policy. This is despite the fact that the president's very own National Security Strategy recognizes NATO as "an invaluable advantage" for the United States.
Meanwhile, the United States' right-hand partner in NATO and beyond—the United Kingdom—is in the midst of a heated political campaign. Prime Minister Boris Johnson leads a minority government headed into a December 12 election. Although his Conservative Party still has a commanding lead in the polls, a record number of new voter registrations may upend prevailing expectations. Regardless, the United Kingdom remains mired in debates over Brexit, funding the National Health Service, reducing crime and managing the lingering hangover of decade-old austerity measures, and so it's unlikely whoever emerges as prime minister will take on a greater leadership role within NATO.
On the continent, Germany's Angela Merkel is in the twilight of her chancellorship. Hewing close to form, she continues to shun national security and defense issues, only engaging seriously when forced by circumstances.
Her recent comments to French President Emmanuel Macron on how she has tired of repairing the metaphorical tea cups he regularly shatters in the name of disruptive politics revealed less about France's role in the alliance than it did about Berlin's lack of leadership. Simply put, Germany these days seems far more content to dispose of others' grand ideas rather than to propose its own. If the grand coalition led by Merkel survives the upcoming season of party conferences, we can expect continued treading water on the part of Berlin until at least the next federal election in 2021.
That leaves Macron. Only halfway through his first five-year term, the French president is alone among major alliance leaders in having a strong majority in his legislature. With a solid domestic political base, one might think he therefore has greater leeway to lead within NATO, but his recent interview in The Economist effectively undermined this notion.
Macron's accusation that NATO is undergoing "brain death" created a stir, but within days his administration realized the strategic error it had made and attempted to patch up the diplomatic damage. More broadly, the interview revealed that when it comes to grand strategy, the French administration lacks a long-term vision for French national security beyond the mantra of "strategic autonomy" and greater "dialogue" with Russia. The former emphasizes means at the expense of ends, while the latter smacks of rather pointless engagement for its own sake.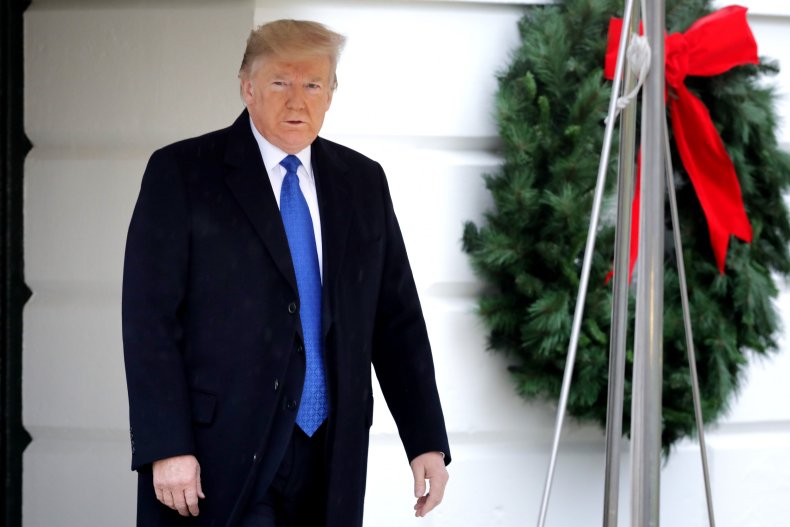 France's leadership very likely has the vision to solve many of the long-term structural economic problems facing the country, but when it comes to national security and grand strategy, visionary capacity pales in comparison.
As a result, this leaders meeting is anything but a serious summit. In fact, organizers are dispensing with a traditional, detailed communiqué summarizing the meeting and are taking steps to keep the gathering extraordinarily brief. Aside from a reception the evening prior, there will be just a single formal meeting, from 10 a.m. until 1 p.m. on December 4.
The relative lack of substance, as well as memories of the arguably disastrous 2018 Brussels summit, begs the question of why the alliance decided to convene a gathering at all, especially considering NATO's 70th anniversary events this past April in Washington. Looking beyond this week, the dearth of leadership in the alliance means at least another year of muddling through, of NATO hoping to avoid an American withdrawal, of Europe questioning the constancy of its trans-Atlantic partner—and of Russia licking its proverbial chops over the prospect of a shattered West.
Dr. John R. Deni is a research professor at the U.S. Army War College's Strategic Studies Institute and the author of NATO and Article 5.
The views expressed is this article are the writer's own.