President Donald Trump appears to have made peace with jokes at the expense of himself and his inner circle, cracking gags about his son-in-law Jared Kushner's security clearance at the annual Gridiron Club dinner.
Speaking at the Saturday night event in Washington D.C., the president joked that he had arrived late "because Jared couldn't get through security," in a reference to Kushner's security clearance being downgraded.
He also suggested Vice President Mike Pence was just biding his time until Trump was impeached, The Hill reported.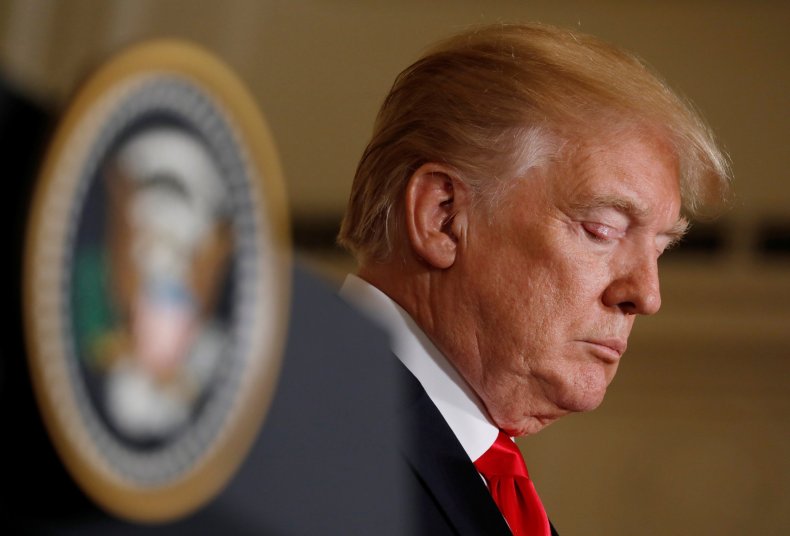 "Lately [Pence is] showing a particularly keen interest in the news these days. He wakes up every morning and asks, 'has he been impeached yet?' I don't like that," Trump joked.
However, the impeachment japes may have been a step outside of the president's comfort zone, as he reassured the audience at the dinner, which features roasts and comedy, that this would not happen because "you can't be impeached when there's no crime."
Despite the president previously appearing to be far less comfortable with such comedic shows than his predecessor Barack Obama, who gave several amusing speeches to the White House Correspondents Dinner, which Trump last year avoided, he seemed to enjoy his new role as comedian in chief.
"The Gridiron Dinner last night was great fun," Trump wrote in a tweet on Sunday, a day after he attended the event.
"I am accomplishing a lot in Washington and have never had a better time doing something, and especially since this is for the American People!" he added.
The Gridiron Club's annual dinner has been attended by most U.S. presidents as well as opposition leaders. Besides joking about Pence and Kushner, Trump also slipped in a joke about the rumored state of his marriage in a departure from his usually more serious tone.