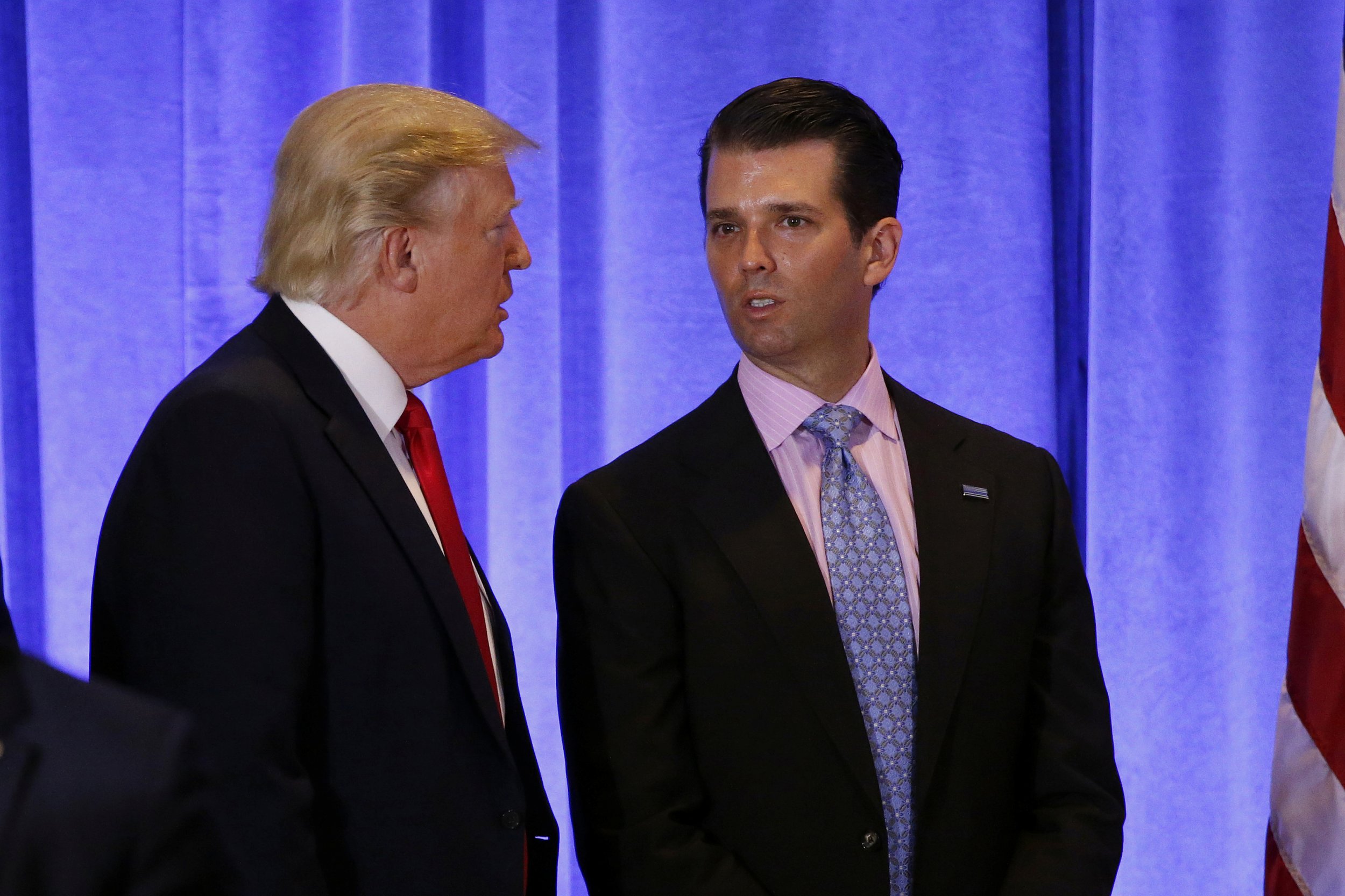 A Kremlin-connected lawyer at the center of a controversial meeting with Donald Trump Jr. denied she was offering damaging information about presidential candidate Hillary Clinton to the Trump campaign.
"I never had any damaging or sensitive information about Hillary Clinton," she said. "It was never my intention to have that," Natalia Veselnitskaya told NBC's Today show on Tuesday.
"It's quite possible that they were looking for such information. They wanted it so badly," the Russian lawyer added.
The New York Times reported late Monday that an email to Trump Jr. from Rob Goldstone, the music publicist​ who set up the meeting, said that Veselnitskaya had damaging information on Clinton, which was part of a Russian government plan to help U.S. President Donald Trump's election bid. Three sources familiar with the email spoke to the Times and detailed its contents.
In a statement about the meeting on Sunday Trump Jr. said he was told that Veselnitskaya "might have information helpful to the campaign."
He recounted that Veselnitskaya said "she had information that individuals connected to Russia were funding the Democratic National Committee and supporting Ms. Clinton." Yet Veselnitskaya didn't provide any supporting information or details during the meeting.
Goldstone said in a statement to NBC News that his wealthy Russian client, popstar and real estate mogul Emin Agalarov asked him "to help facilitate" the meeting.
"The lawyer...stated she had some information regarding illegal campaign contributions to the DNC which she believed Mr. Trump Jr. might find important," Goldstone said.
The meeting was also attended by President Trump's son-in-law Jared Kushner and Trump campaign chairman Paul Manafort.
Related: Trump Jr. acquaintance Rob Goldstone used Facebook to place himself at scene of Trump Tower meeting with Russian lawyer
"I never knew who else would be attending the meeting. All I knew was that Mr. Donald Trump Jr. was willing to meet with me," said Veselnitskaya during her appearance on the Today show.
She said that Kushner left the meeting after about seven to 10 minutes. Manafort, she said, was in the meeting but was looking at his phone and didn't contribute.
When asked if she worked for the Russian government or had connections to the Russian government, Veselnitskaya said no.
Both Trump Jr. and Goldstone claim that after Veselnitskaya opened the meeting stating she had dirt on President Trump's campaign rival Clinton, she quickly moved to pushing for a repeal of 2012 U.S. sanctions against Russia.
Veselnitskaya once worked in the Moscow prosecutor's office and has a history of lobbying for Russian state interests and working on behalf of wealthy Russians connected to the state.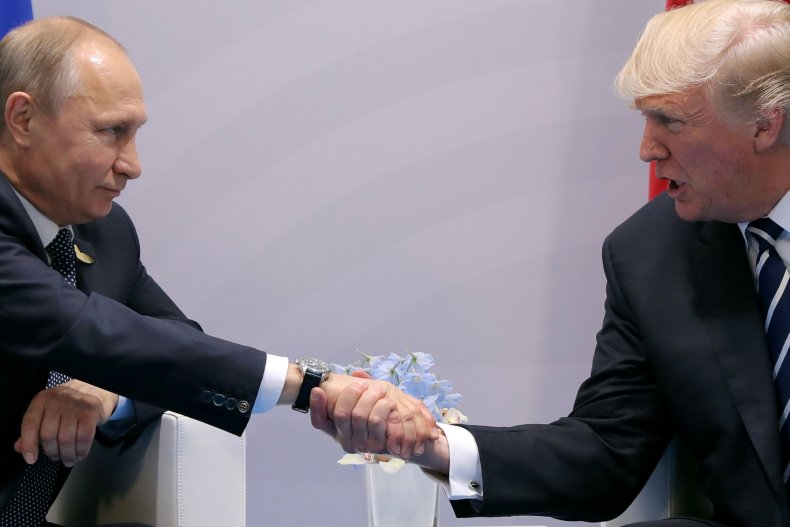 Pop star Agalarov, who requested Goldstone help Veselnitskaya set up the meeting, is connected to the Russian President Vladimir Putin through his father Aras Agalarov—a Russian luxury real estate developer and businessman estimated to be worth $1.9 billion.
Agalarov's father said that he wanted to build a Trump Tower in Russia in 2013. Although the deal didn't go ahead, the relationship between Agalarov and the Trump family has continued.
"This is the first direct link between the Trump campaign and the Russian government on the effort to influence the 2016 election," said Jeremy Bash, a former chief of staff to the director of the CIA and to the U.S. secretary of defense during the Obama administration, told the Today show.
The meeting, Bash said, is "direct evidence that someone very senior in the Trump campaign knew and knowingly accepted support from the Russian government."
Virginia Democratic Senator Mark Warner, who is vice chairman of the Senate intelligence committee said Monday that the meeting is "clear evidence" that the Trump campaign colluded with Russia.
In January, America's intelligence community issued a report that Putin ordered a campaign of hacking and misinformation to interfere in the U.S. election to sway it toward Trump. Warner's committee and others in Congress, as well as the FBI and special prosecutor Robert Mueller, are investigating whether the Trump campaign colluded with Russia.
Warner said his committee "absolutely" hopes to speak with Donald Trump Jr., Paul Manafort and Jared Kushner.