Trump Jr. Embodies Party of Privilege, Activist Says, but Michigan GOP Senate Candidate Says His Ancestors Were Slaves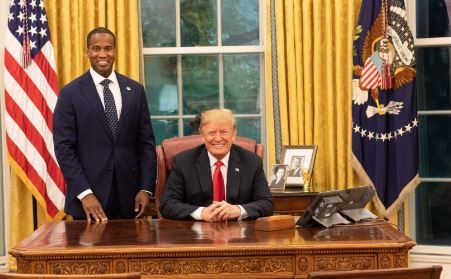 After Democratic activist Dr. Abdul El-Sayed criticized the Michigan GOP for being a party of privilege, Senate candidate John James shared a lesson in his family's history, dating back to his great-great-grandfather, who was a slave.
On Wednesday, President Donald Trump's oldest son, Donald Trump Jr., is scheduled to headline a rally in Pontiac, Michigan, where he'll express his support for James, a Republican candidate for Senate.
Ahead of Wednesday's rally, El-Sayed tweeted that he was "thrilled" that Trump Jr. is coming to Michigan. He called it a fitting description of the Michigan GOP to have "a man who has done nothing of value but mooch off his daddy, who mooched off his daddy," at a rally.
To counter El-Sayed's point, James turned the conversation towards his own story and the stories of the men in his family who came before him. James explained that he graduated from West Point, is a veteran who served in Iraq and has two masters' degrees.
His father was a Vietnam veteran and entrepreneur, his grandfather was a mason and his great-grandfather was a sharecropper. James added that his great-great-grandfather was a slave.
"Mooching? My family never asked for free stuff, just a fair shot," James concluded his tweet. "We can't allow the American Dream to be crushed by you, [Democratic candidate Senator Debbie Stabenow ] and socialism."
El-Sayed clarified that his previous comment about mooching was in reference to Trump Jr., but criticized James for selling out to the president's "hateful agenda, just for a seat." Given James's family history and military service, El-Sayed tweeted, "you'd think that honor would mean something to you."
"No honor AND no seat," he concluded the tweet. "Shame."
In a statement to Newsweek, El-Sayed said it's "sad" to watch a person like James "whose family actually had to work for what they have sell out his honor and his family's heritage of hard work for a seat he's not even going to win."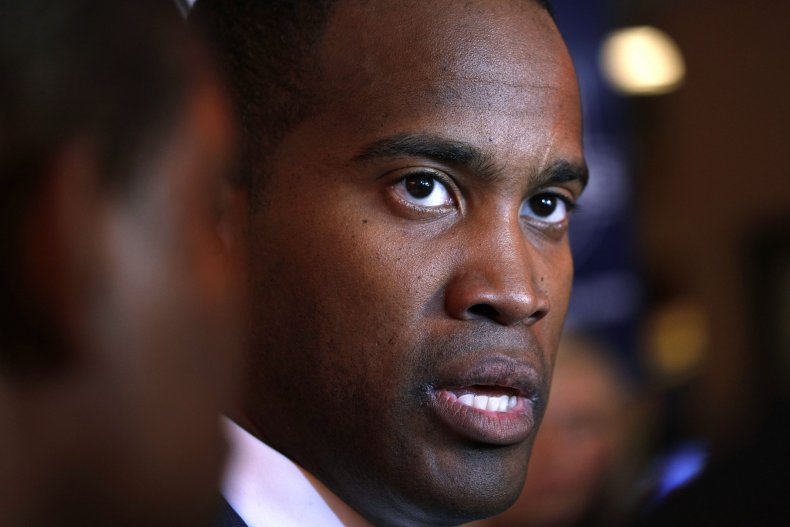 He explained that Trump Jr. epitomizes a political party that puts privilege and lineage over hard work and opportunity. El-Sayed said Trump Jr.'s coming to Michigan to support James shows the party's true colors, "a party devoid of any real morals that corrupts what it touches."
James graduated from the military academy West Point, widely regarded as one of the most prestigious universities in the country, in 2004, according to his campaign website. He became a Ranger-qualified aviation officer while in the military and served for eight years before being honorably discharged.
Following his discharge, James worked for his father's company, James Group International, which is a leader in supply chain solutions, and currently serves as the company's president.
Trump threw his support behind James and tweeted in August that he's a "potential Republican star" who could beat the "open borders, weak on crime, Democrat, Debbie Stabenow."
"Vote for John James and Make America Great Again!" the president tweeted.
James also visited Trump at the White House and the president shared a photo of the two of them in the Oval Office. Ahead of the primary vote, Vice President Mike Pence went to Michigan to drum up support for James, who he called "the real deal."
James won the primary election in September, 54.7 percent to 45.3 percent, beating out Sandy Pensler. However, he now trails Stabenow, who currently holds the seat, by double digits.