Trump Attorney: Meeting Between Trump Jr. and Kremlin Lawyer is a Democrat Plot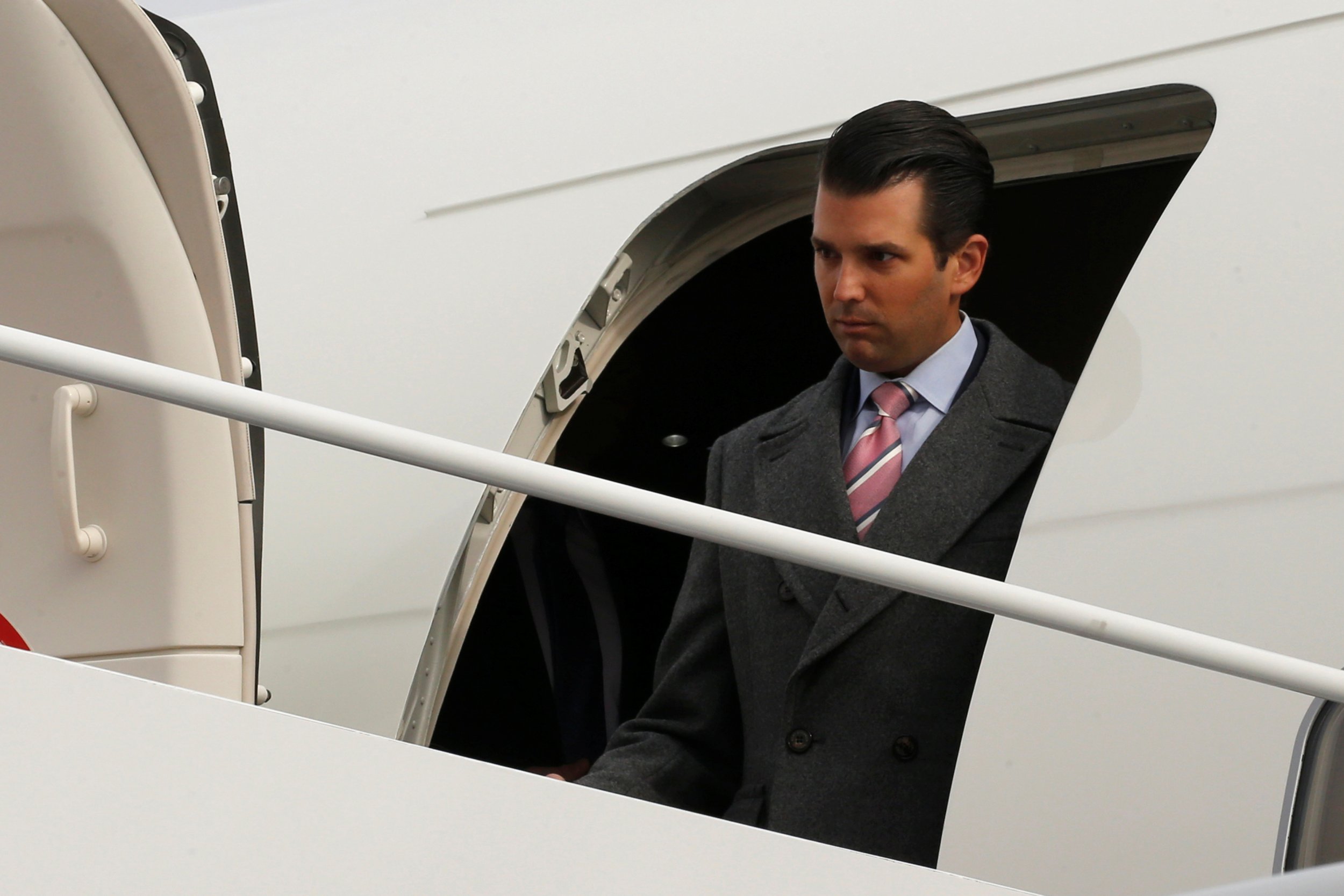 U.S. President Donald Trump's eldest son Donald Trump Jr. and son-in-law Jared Kushner confirmed late Saturday that they met with a Kremlin-linked lawyer in June 2016 during the election campaign—but President Trump's attorney is laying the blame firmly with the Democrats.
"We have learned that the person who sought the meeting is associated with Fusion GPS, a firm which, according to public reports, was retained by Democratic operatives to develop opposition research on the President and which commissioned the phony Steele dossier," Mark Corall, spokesperson for President Trump's lawyer Marc Kasowitz told NBC.
"These developments raise serious issues as to exactly who authorized and participated in any effort by Russian nationals to influence our election in any manner," Corall continued.
The New York Times first reported the meeting Saturday. Donald Trump Jr.'s representatives confirmed to the Associated Press that President Donald Trump's campaign chairman Paul Manafort was also in the meeting. A spokesperson for Kushner also affirmed that the meeting had taken place.
The men met Russian lawyer Natalia Veselnitskaya at Trump Tower shortly after Trump won the Republican nomination to run for president.
The meeting focused on a program that allowed Americans to adopt Russian children. Russia's parliament voted to disband the program December 2012 following a bill—known as the Magnitsky Act—in America's Congress the same year, which placed financial sanctions on corrupt Russian officials.
Veselnitskaya was involved in the Kremlin's lobbying efforts to kill the next iteration of the Magnitsky Act. These sanctions are separate from other financial sanctions brought in in 2014 to punish Russia for the annexation of the Crimean region of Ukraine.
Trump Jr. said that he was not told who he would be meeting with beforehand and described it as a "short introductory meeting."
Read more: All the evidence points to Russia in a recent hack of U.S. nuclear power plants
"We have learned from both our own investigation and public reports that the participants in the meeting misrepresented who they were and who they worked for," Kasowitz spokesman Corrall told NBC.
Kasowitz was fielding questions related to the Russia investigation, which is probing whether members of Trump's campaign and his associates colluded with Moscow to interfere in the 2016 election.
Early this year American intelligence agencies concluded that Russia mounted a campaign to meddle in the election by hacking political parties and spreading misinformation. The campaign was ordered by Russian President Vladimir Putin.
It would have been impossible for the trio of Trump representatives to have discussed the adoption program without talking about ending sanctions against Russia, said former Assistant Secretary of State for Democracy, Tom Malinowski, on Twitter Saturday.
"Russia suspended the adoptions as leverage to end U.S. human rights sanctions," he said. "If you're talking about one, you're talking about the other.