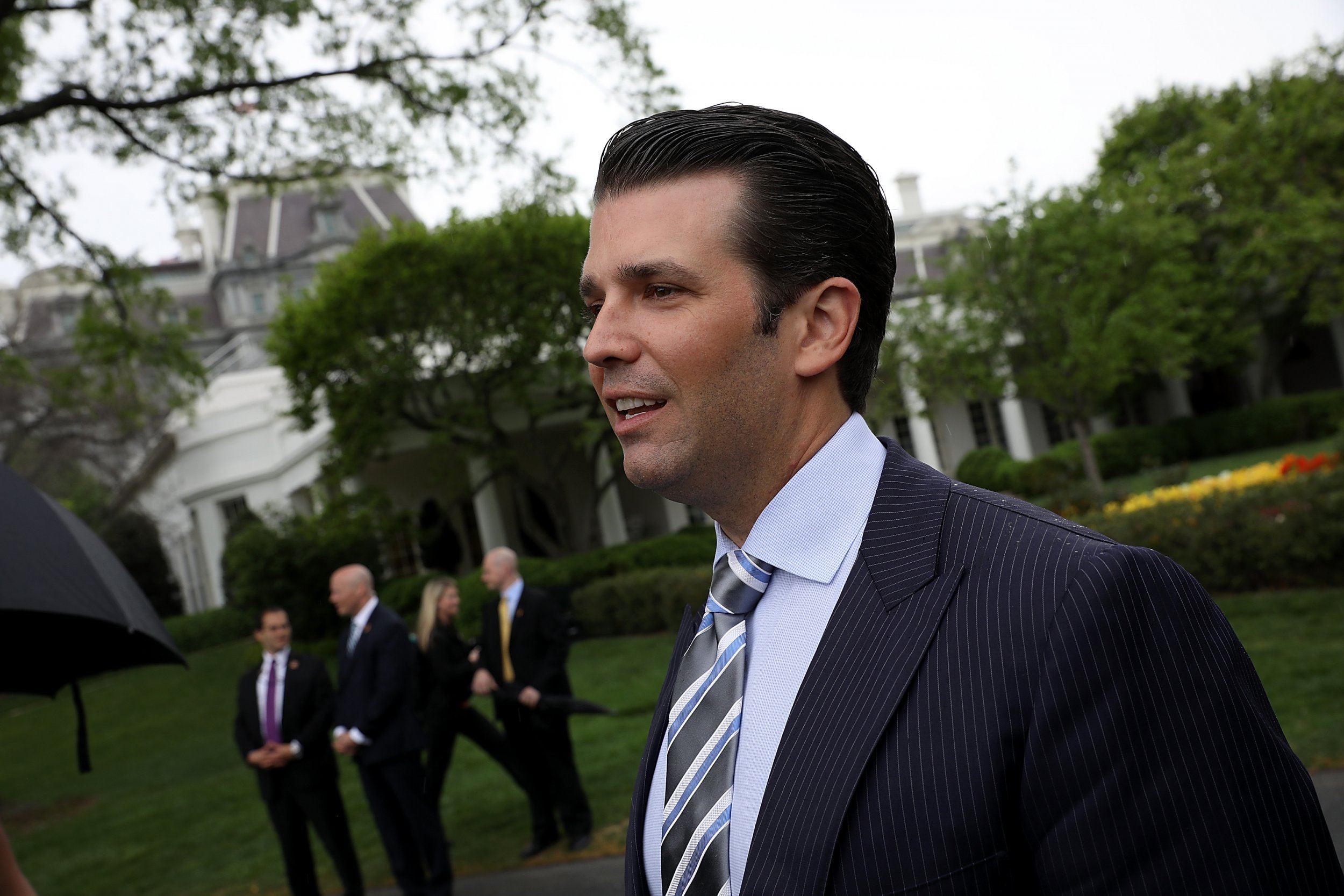 A meeting with Donald Trump Jr., the president's eldest child, is reportedly being offered to the first 100 investors in a luxury Indian property bearing the real estate family's name as the commander-in-chief's ethics and potential conflicts of interest retake the spotlight once again.
Trump Organization franchisees M3M Tribeca Developers put the slogan "Buy a flat, meet Trump Junior" on its website to draw investors to the property outside the capital of Delhi, and also broadcast it on local television, according to The Guardian.
The project would be the fifth in India that's emblazoned with the first family's name.
By dangling Trump Jr.'s presence, the developers in turn raised outside questions about the president and the business empire's ethics while Trump heads the White House.
"Making Donald Jr. available to those who can afford it in a foreign land based on purchasing a property is an ethics atrocity," Citizens for Responsibility and Ethics Chairman Norman L. Eisen told The Guardian. Eisen also served as special counsel for ethics under President Barack Obama.
Eisen continued, "Access to the first family should not be for sale. It's particularly inappropriate because we know he is in constant communication with his father, so it does create a conduit to attempt to influence the president and one of his closest confidants and family members."
It's unclear what a possible meeting with Trump Jr. would entail, but the family has faced accusations of profiting off its powerful patriarch.
Ivanka Trump, currently a White House adviser to her father and his eldest daughter, was labeled a "walking billboard" by The Wall Street Journal last month for wearing clothes from her fashion company and posting pictures in the garb to social media.
Her husband, Jared Kushner, an adviser to the president, also faced accusations of profiting from his position. Last year, Kushner initially failed to properly disclose a stake he had in a real estate technology business; before he did, the company saw an increase in venture funding.