Trump Jr. Needs You to Know He's a Normal Guy Who Can Leave the Private Plane at Home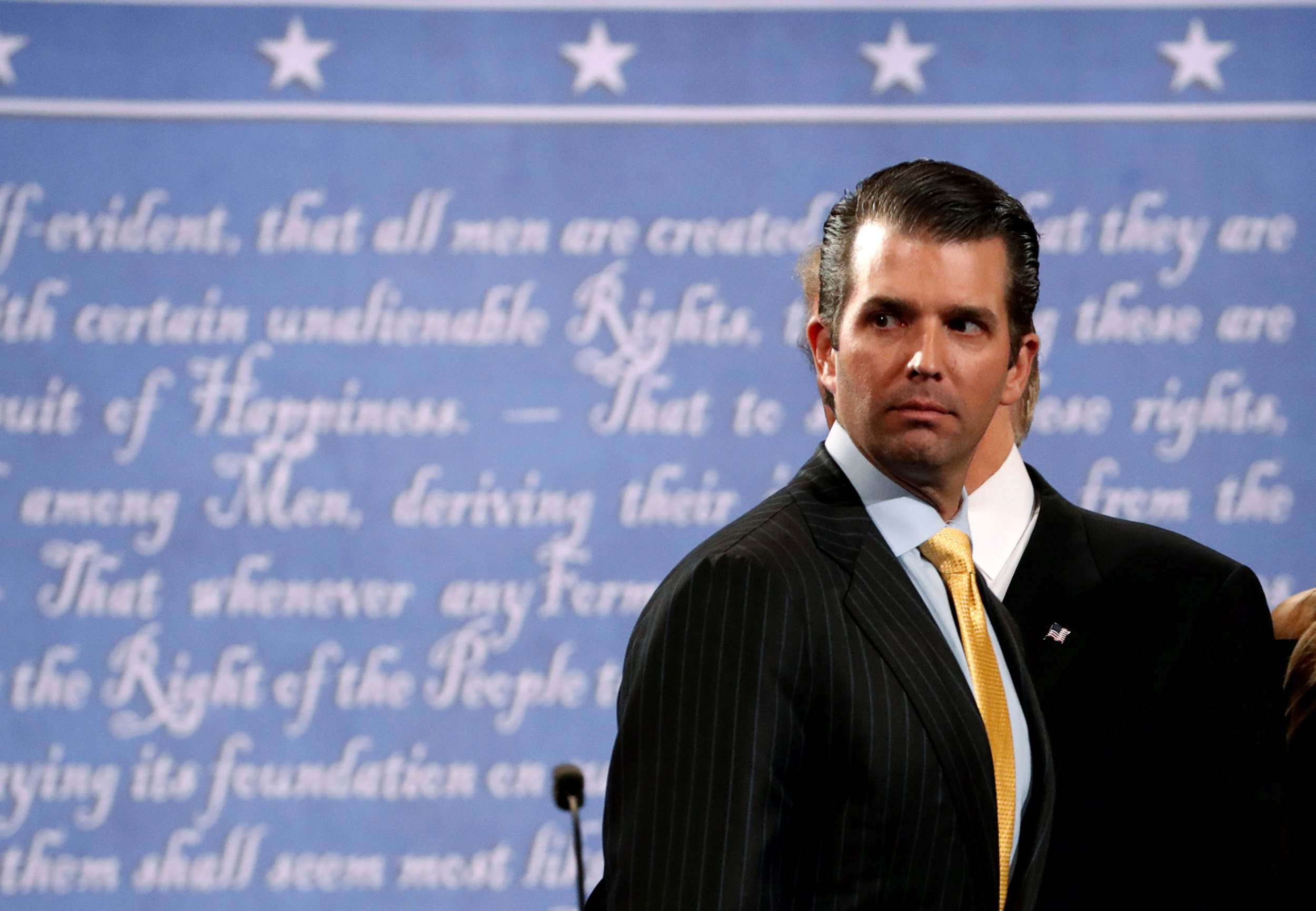 Donald Trump Jr. has hit out at a newspaper article that mentioned he flew economy class on a commercial airline, questioning why that would surprise people.
The eldest son of President Donald Trump, a billionaire real estate mogul, shared a link to a New York Times article on social media that also mentioned he was traveling without Secret Service protection.
Quoting from the article on Wednesday evening, Trump Jr. wrote, "It surprised me that he had traveled on a commercial flight economy class, no less...' Why is this hard to believe?"
Trips taken by the first family this year have led to steep taxpayer-funded costs for Secret Service protection, which was eschewed by Trump Jr. on his recent hunting trip to Canada. In fact, Trump Jr. went further earlier in the month, opting to go without any Secret Service protection, after it emerged he wanted more privacy than was offered with the Secret Service detail.
But the cost to the Secret Service of covering the president's extended family has spiraled, with Eric Trump racking up more than $100,000 in taxpayer funding for hotel rooms alone during his trip to Uruguay, with additional funds spent on flights for members of the Secret Service protecting him.
And Trump Jr., who said people should not be surprised that he flew on a commercial airline, racked up more than $16,000 in hotel costs in Dubai along with brother Eric. Trump Jr.'s Eric's and sister Tiffany Trump's hotel costs in Vancouver amounted to $53,155.
The president exceeded former President Barack Obama's $12.1 million in annual travel costs with trips to Mar-a-Lago during his first 100 days in office.
The comments by Trump Jr. about flying on a commercial airline also come after it has emerged that Health and Human Service Secretary Tom Price has used private jets on a number of occasions since May at a cost to taxpayers of $300,000.