Trump Jr. Spent an Evening Angry Tweeting About the Grammys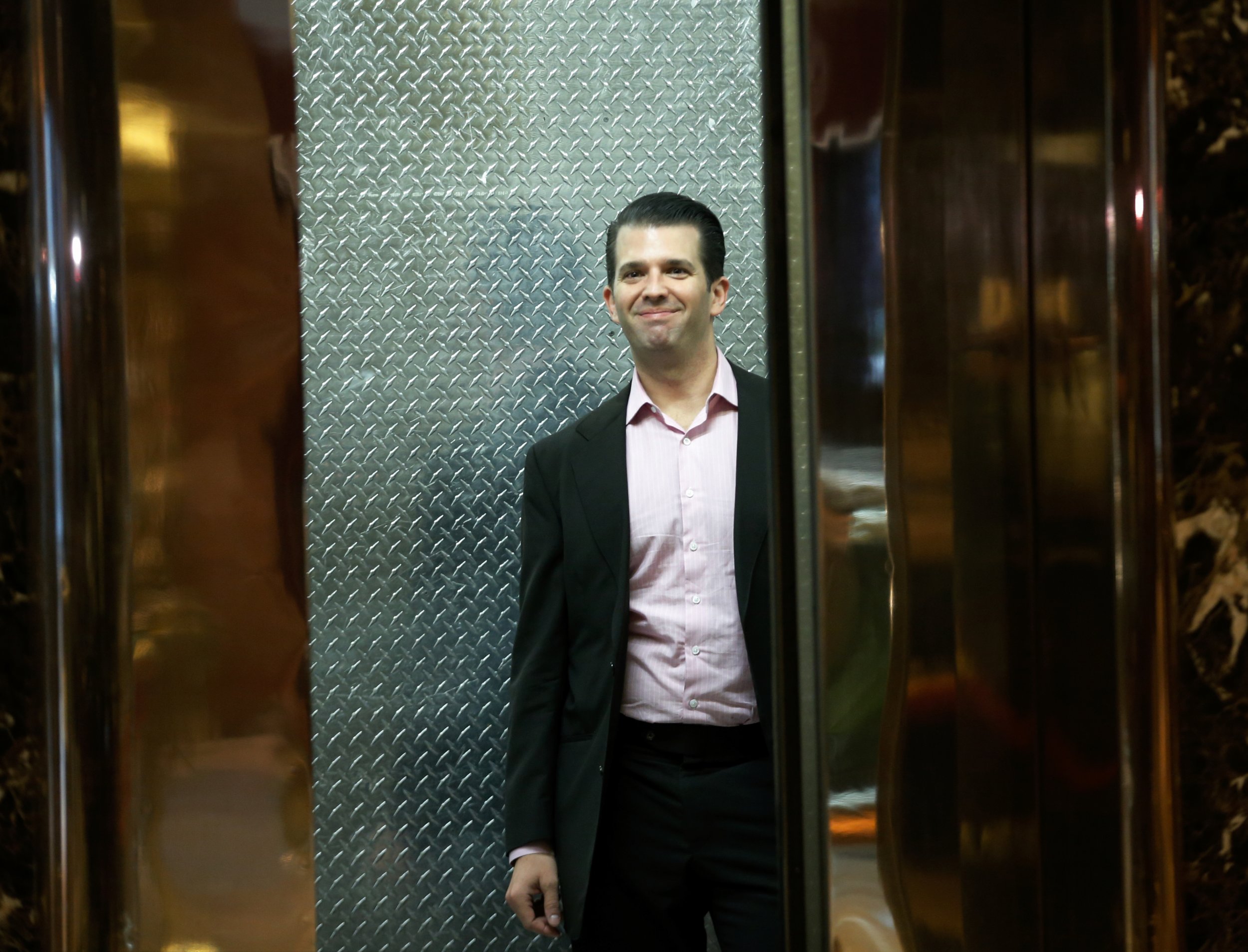 Donald Trump Jr. appears to be following his father's lead, spitting out a series of angry tweets as he watched Sunday night's Grammy Awards.
The tweet storm began by taking aim at Jay Z, after Kendrick Lamar shouted out "Jay for president" during the show. Trump Jr. wrote:
sharing an old video of the rapper and continuing his father's apparent feud with the star.
Trump Jr.'s comment came following his father's own tweets aimed at the rapper ahead of the show. President Donald Trump hit out at the rapper on Sunday after Jay Z criticized the president in an interview and said that Trump's "shithole" remarks about Haitian and African immigrants were "disappointing" and "hurtful."
"Somebody please inform Jay Z that because of my policies, Black Unemployment has just been reported to be at the LOWEST RATE EVER RECORDED!" Trump wrote, in a strange exchange that was later continued by Trump Jr.
The president's eldest son also appeared to be riled by the appearance of his father's former presidential rival Hillary Clinton on the awards show, where she read an extract from Michael Wolff's tell-all book Fire and Fury: Inside the Trump White House.
"Getting to read a ‪#fakenews book excerpt at the Grammys seems like a great consolation prize for losing the presidency. ‪#GrammyAwards," Trump Jr. wrote on Twitter.
"The more Hillary goes on television the more the American people realize how awesome it is to have ‪@realDonaldTrump in office ‪#GrammyAwards2018," he added.
Clinton was not the only high-profile figure to read extracts from Fire and Fury for the Grammys skit. John Legend, Cher and Snoop Dogg were among those who joined the James Cordon skit to poke fun at President Donald Trump.
"He had a longtime fear of being poisoned. One reason why he liked to eat at McDonald's. No one knew he was coming and the food was safely pre-made," Clinton read from he book, prompting Trump's son to angry-tweet on the social media site.