Trump Jr.'s Russia Meeting: Congress Doesn't Want Truth, Lawyer Natalya Veselnitskaya Says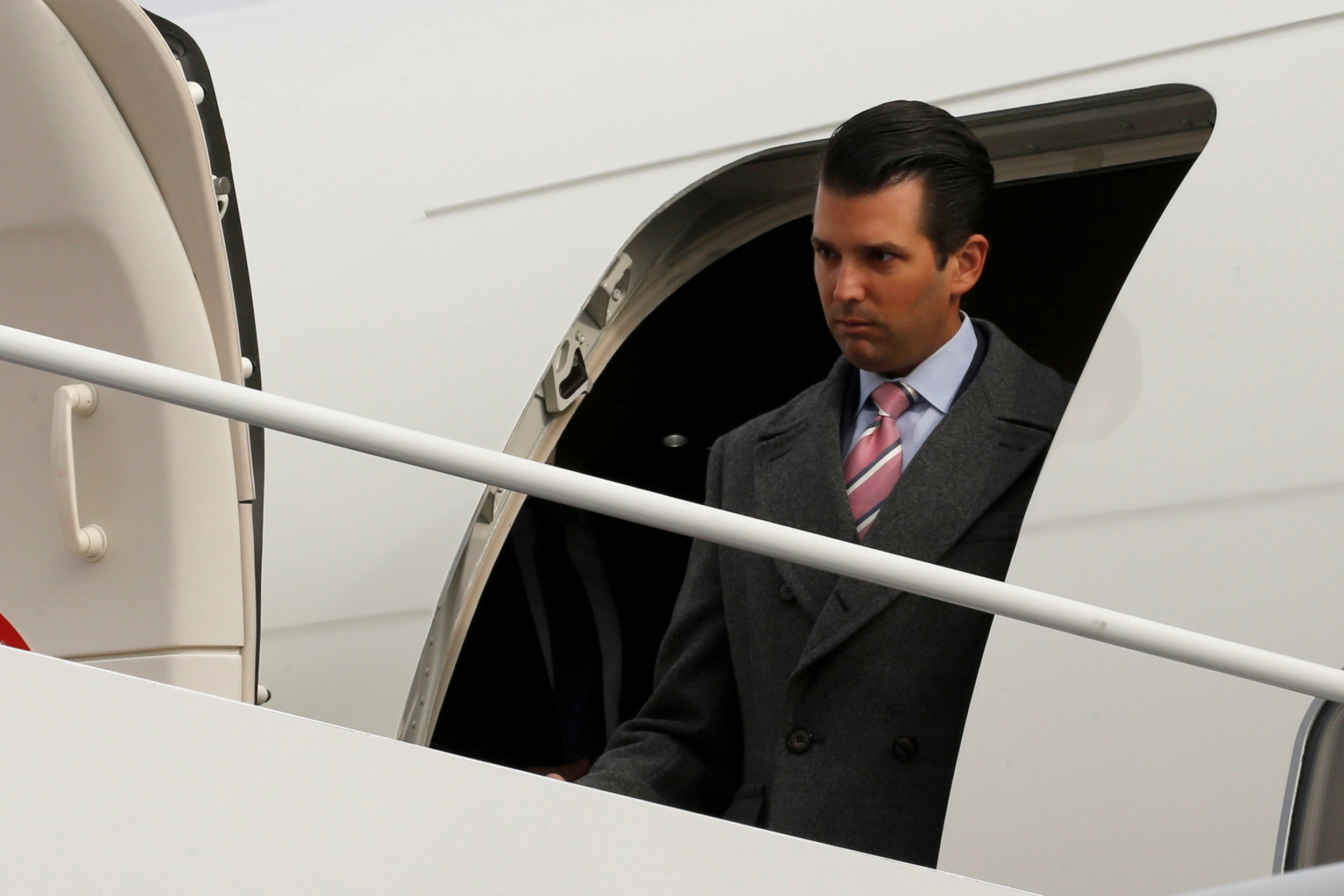 The now infamous meeting set up by Donald Trump Jr. reportedly to gain political opposition research against Democrat Hillary Clinton had nothing to do with last year's presidential campaign but was actually a plea for help, according to the Russian lawyer who helped spark the scandal last month.
Attorney Natalya Veselnitskaya, who along with the president's eldest child was one of six other people to attend the June 2016 sit down at Trump Tower in New York, said Thursday that she was only there to "ask [Trump Jr.] to help," according to The Moscow Times.
"It was a private meeting," Veselnitskaya told a Russian television channel. "I asked for help. Help to spread a story that I had come across in my professional capacity."
Veselnitskaya explained she sat down with Trump Jr. to discuss her client, Russian businessman Denis Katsyv, and William Browder, who was the client of since deceased Russian lawyer and auditor Sergei Magnitsky. It was Magnitsky's suspicious death that led to a piece of legislation named after him that was signed by former President Barack Obama in 2012 to punish and bar Russians accused of human rights violations from entering the U.S. Russia responded by blocking Americans from adopting Russian children.
Magnitsky uncovered some $230 million in funds that were linked to Kremlin officials and others with close ties to the Russian government.
Under the act, Veselnitskaya's client, Katsyv, had been accused of money laundering in the U.S. and she, in turn, accused Browder of running a "financial scam" during the meeting with Trump Jr. Both current White House senior adviser and the president's son-in-law Jared Kushner and former campaign manager Paul Manafort also attended the meeting.
Veselnitskaya claimed she had not been asked to testify before either of the House or Senate Intelligence Committees currently investigating Russia's meddling in last year's election in favor of Trump and suggested the lack of an invitation had nefarious political intentions.
"They don't want the truth there at the moment, they need an enemy," she said. "Some because they are looking to undermine Trump, some because they to fuel the conflict with Russia."
When The New York Times first reported the meeting last month, Trump Jr. said in a statement that the meeting had been about adoptions and proved inconsequential. Later, despite his statement, it was reported that Trump Jr. had set up the meeting in order to obtain incriminating information on Clinton from the Russian government.
Following the initial blowback from Trump Jr.'s contradictory statements, Veselnitskaya told NBC News last month that she never had any damning information about Clinton but that it's possible Trump Jr. desired it and that's why he took the meeting.
"It is quite possible that maybe they were longing for such an information," she said. "They wanted it so badly that they could only hear the thought that they wanted."