Robert Mueller Confirmed to Be Investigating Donald Jr.'s Russia Meeting: Report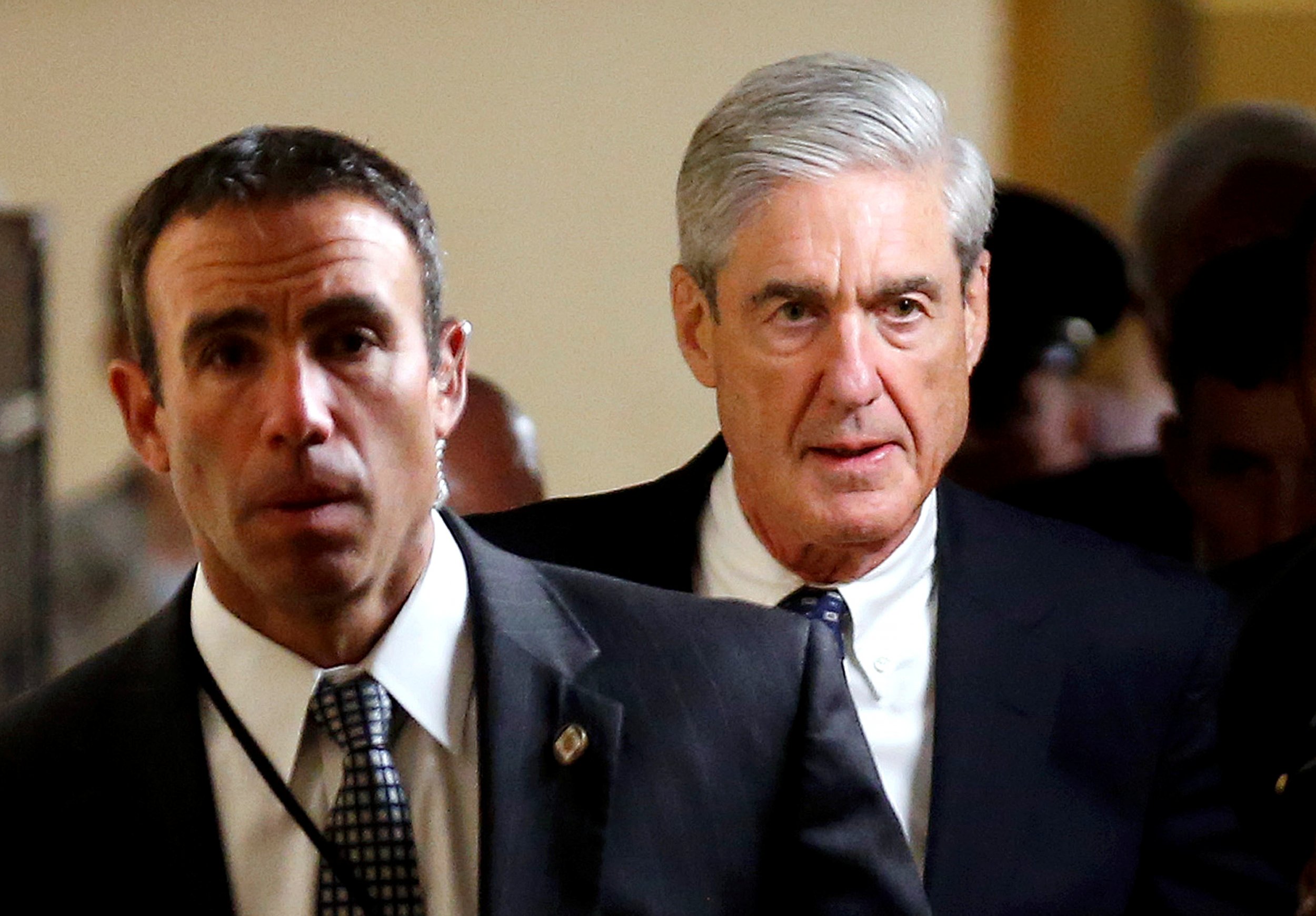 The scope and range of former FBI Director Robert Mueller's investigation into allegations of collusion between the Donald Trump presidential campaign and Russia had been mostly unknown to those outside of his team since he was appointed special counsel in May. On Tuesday afternoon, that picture became a bit clearer.
Over the weekend, Mueller reportedly requested the name of the person who represented two Russians linked to Trump's Miss Universe pageant in Moscow in 2013—Emin and Aras Agalarov—during a June 2016 meeting attended by Donald Trump Jr. in an effort to possibly obtain political opposition research against the his father's campaign opponent, Hillary Clinton, according to The Washington Post.
The disclosure is the first confirmation that Mueller is investigating the meeting, which has added to allegations that the Trump campaign directly colluded with Russia in order to win the presidency last year.
An attorney for the Agalarovs, Scott Balber, told the Post that Mueller called him and asked for the name of a person believed to have sat in on the Trump Jr. meeting. Balber told Mueller it was Ike Kaveladze, who works for a Russian real estate company, according to the report.
Including Kaveladze, those in attendance at the meeting were Trump Jr.; Trump's son-in-law, White House senior adviser Jared Kushner; former Trump campaign manager Paul Manafort; British publicist Rob Goldstone—who first approached Trump Jr. about the meeting via email in early June, a message that was later posted by Trump Jr. on Twitter; Russian lawyer Natalia Veselnitskaya and her translator, Anatoli Samaochornov; and Russian lobbyist Rinat Akhmenshin, an alleged former KGB spy.
Goldstone claimed he had information directly from the Russian government that could help Trump's campaign, to which Trump Jr. replied, "I love it," The New York Times first reported. The report appeared just after Trump Jr. tweeted out the emails and issued a statement about the meeting. Trump Jr. has since said he thinks he could have handled things differently.
Before his son's emails were released, the president had repeatedly denied any collusion took place, despite the U.S. intelligence community reporting Russia did directly meddle in the election to tip it in the billionaire's favor over Clinton. Trump, his White House and his lawyer have since claimed that the meeting itself was not illegal and that in the world of politics anyone else would have taken such a meeting with a foreign agent.
Trump has called the FBI and the House and Senate intelligence committee probes into the Russia allegations the greatest political witch hunt in the country's history, and they allegedly led him to fire James Comey as FBI director in May. Comey then leaked memos of his meetings with Trump to a Columbia University professor, who then relayed them to The New York Times.
Comey would later say during testimony before the Senate committee last month that he facilitated the leak to ensure a special counsel, meant to be free of any partisanship, could be appointed to continue an investigation.
Following Attorney General Jeff Sessions's decision to recuse himself from any investigation, his deputy, Rod Rosenstein, named Mueller special counsel on May 17.