Trump Jr. Will Have to Testify Publicly About Russian Lawyer Meeting, Top Democrat Warns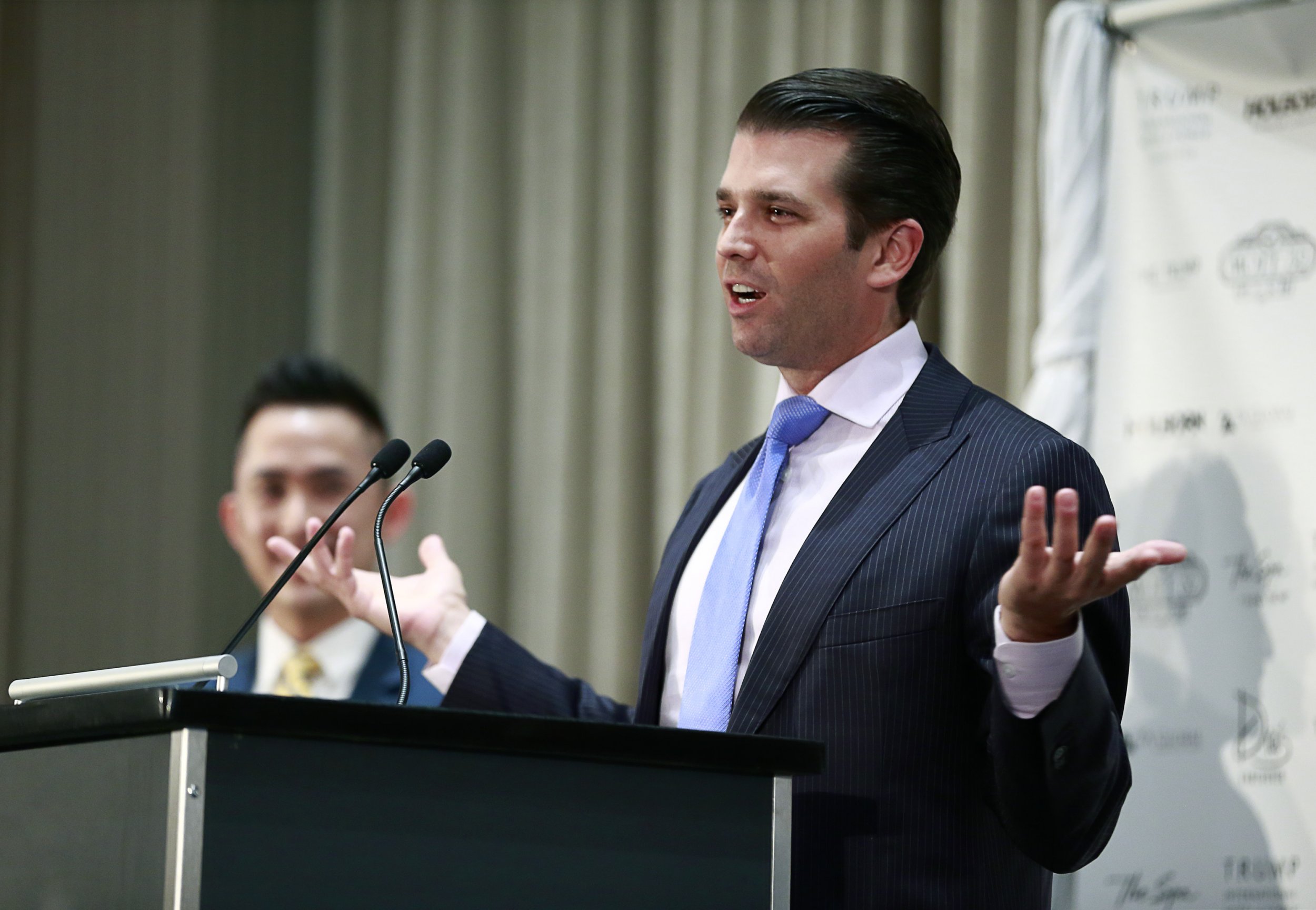 "Come hell or high water," Donald Trump Jr. will have a public hearing related to his now infamous meeting with a Russian lawyer last year—at least that is according to the Senate Judiciary Committee's top Democrat.
Senator Dianne Feinstein of California told CNN Monday she expected the president's son to return to Capitol Hill for a hearing regarding the June 2016 sit-down he helped set up at Trump Tower in an attempt to gain political opposition research against Hillary Clinton.
"I do—come hell or high water," Feinstein said Monday, though she was not specific about a date.
The Republican chairman of the committee, Chuck Grassley, did not sound so sure about the public hearing, which could rival some from earlier this year, like those involving former FBI Director James Comey or Attorney General Jeff Sessions.
"I'm going to talk to Senator Feinstein about that and make a decision after we talk to her," Grassley told CNN Tuesday.
Feinstein's comment came several days after Trump Jr. met with committee staff behind closed doors for about five hours last week. First, he gave a detailed statement that outlined the timeline of events and why he decided to hold a meeting that was also attended by his brother-in-law turned White House adviser, Jared Kushner, and embattled former Trump campaign manager Paul Manafort.
Trump Jr. said he wanted to find out about Clinton's "fitness, character or qualifications" to be president, and he flatly denied colluding with any foreign government or having knowledge of anyone who did.
The now co-head of the Trump Organization also seemed to think that he would not have to face the committee again.
""I answered every question posed by the committee related to this topic as well as all of their questions on other topics, until both sides had exhausted their line of questioning," Trump Jr. said in a statement released after the meeting.
He added, "I trust this interview fully satisfied their inquiry."
Trump Jr. also told investigators that he never told his father about the meeting and did not introduce the then-Republican presidential candidate to the attendees, according to ABC News.
The president's knowledge of the meeting, or lack thereof, was called into question after The Washington Post reported in July that Trump had "personally dictated" the first statement given by his son about the meeting. Trump Jr. first said the meeting pertained to adoptions but later released a chain of emails that showed he knew he could gain potentially damning research on Clinton.
The meeting has reportedly become a key point of focus in special counsel Robert Mueller's probe into whether the Trump campaign colluded with Russia to win the White House last year.
Trump Jr. Will Have to Testify Publicly About Russian Lawyer Meeting, Top Democrat Warns | U.S.