Trump Jr. Should Be 'Concerned': Putin Ally's Wiretapped Calls Sent to FBI, Says Spanish Prosecutor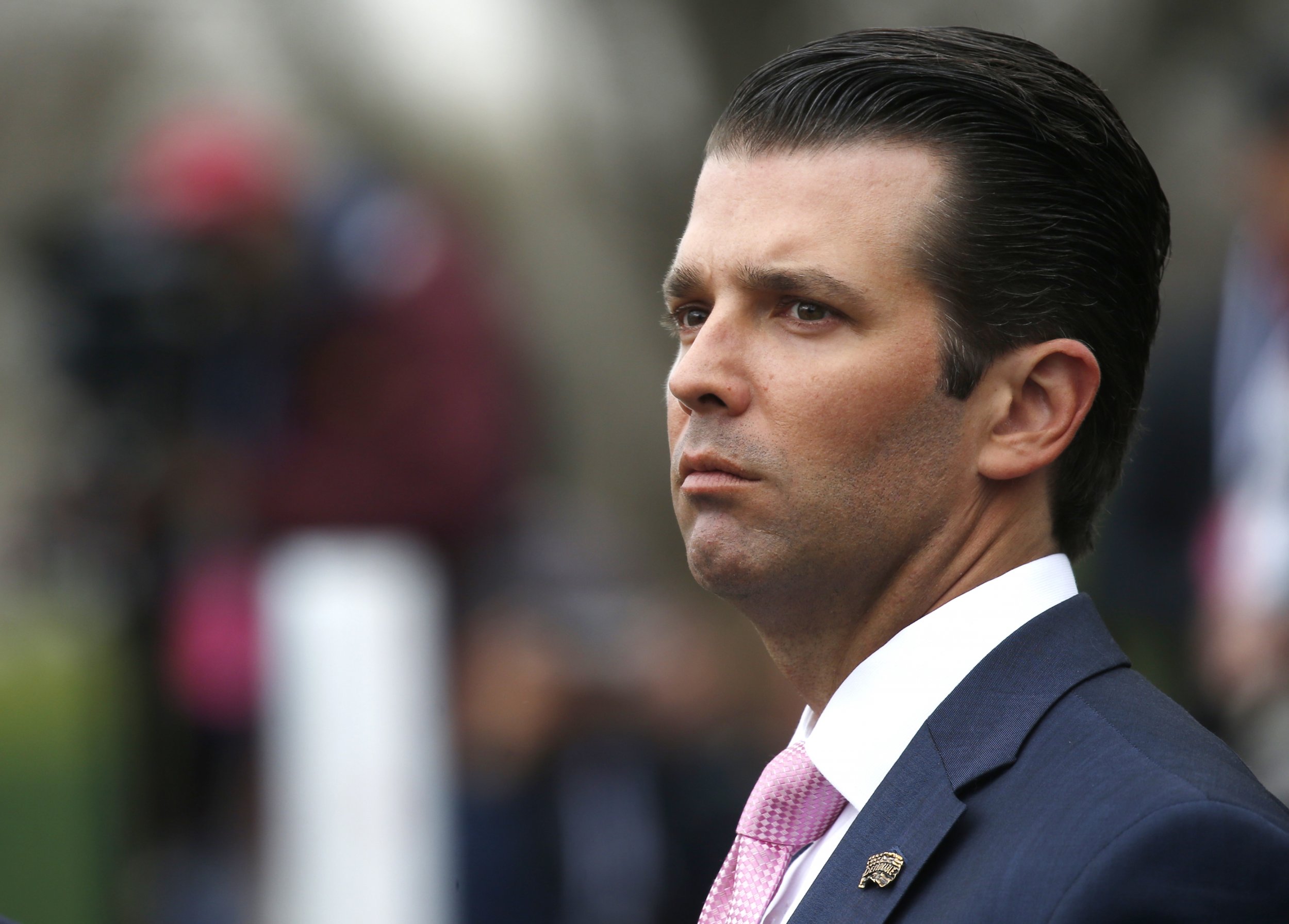 A Spanish prosecutor who has spearheaded investigations into Russian organised crime said wiretapped conversations involving a pro-Putin oligarch who met with Donald Trump Jr. had been sent to the FBI.
In remarks reported by Yahoo News, José Grinda told the Hudson Institute, a conservative think tank in Washington, that Spanish police had wiretapped conversations between Alexander Torshin, a deputy governor of Russia's Central Bank, and convicted money launderer and mafia boss Alexander Romanov.
"Just a few months ago, the wiretaps of these telephone conversations were given to the FBI," Grinda said in response to a question from the outlet.
Torshin, who has forged close links with the National Rifle Association (NRA), spoke with Trump Jr., president Trump's eldest son, Donald Trump Jr., during a meeting of gun rights lobby groups in May 2016.
Asked if he was concerned about Torshin's meetings with Donald Trump Jr. and other American political figures, Grinda replied: "Mr. Trump's son should be concerned."
Torshin formed extensive links with Republican lawmakers during the 2016 election, reportedly attempting and failing to set up a meeting between then-presidential candidate Trump and Russian president Vladimir Putin.
The Russian has come under scrutiny by lawmakers over alleged Russian interference in the 2016 presidential election, and was recently placed on a list of sanctioned individuals by the U.S. state department.
He is under investigation by Special Counsel Robert Mueller for allegedly funnelling millions into the NRA, which allegedly spent them on Trump's election campaign.
The Mueller probe is also reportedly investigating a June 2016 Trump Tower meeting between Trump Jr. and a Kremlin-linked lawyer offering "dirt" on Democratic presidential contender Hillary Clinton.
Grinda led the 'Troika' investigation into money laundering in Spain by a Moscow mafia syndicate linked to Russian government officials.
In 2016 a Spanish judge issued an arrest warrant for 20 Russians allegedly implicated in the racket, including members of Putin's inner circle. Romanov was convicted of money laundering by a Spanish court that year.
Torshin came under investigation by the probe in 2013, with Spain's federal police agency Guardia Civil wiretapping conversations he had with Romanov. Spanish police were poised to arrest Torshin during a planned 2013 visit to Mallorca, but the oligarch cancelled his visit.
Torshin was never charged in connection with the probe, and has denied allegations of wrongdoing.
Trump Jr.'s lawyer, Alan S. Furtefas, has not responded to a request for comment from Newsweek.